Since its inception, several stalwarts have emerged from IIM Ahmedabad. Every alumnus has made a mark in his/her field and has an illustrious career. Though this is not a comprehensive list, we list down a few noted alumni of IIM Ahmedabad who have tasted both, failure and success but have ensured to overcome the obstacles by rightly using the 'management lessons'. 
Harsha Bhogle, Cricket Commentator
The 'voice of cricket' Harsha Bhogle was a PGDM student at IIM Ahmedabad. The chemical engineer turned cricket commentator was conferred PG Diploma in Management Certificate in 1985. After his PGDM he worked in an advertising agency followed by working in a sports management company. He started commentating at All India Radio when he was just 19. Bhogle met the love of his life, Anita, who was his batchmate at IIM Ahmedabad. Bhogle is also one of the Board of Governors of IIM Udaipur.
He is indeed one of the best examples of following your passion over a corporate job which he could have easily managed being an IIMA pass out. The face of Indian cricket, Harsha and his wife Anita, runs a Sports based communication consultancy named 'Pro Search'.
He paved the way for people out there to run behind their passion and not the money by setting his example.
Raghuram Rajan, Former RBI Governor and an Indian Economist
Raghuram Rajan who had an impressive academic record is an alumnus of IIT Delhi, IIM Ahmedabad, and MIT, USA.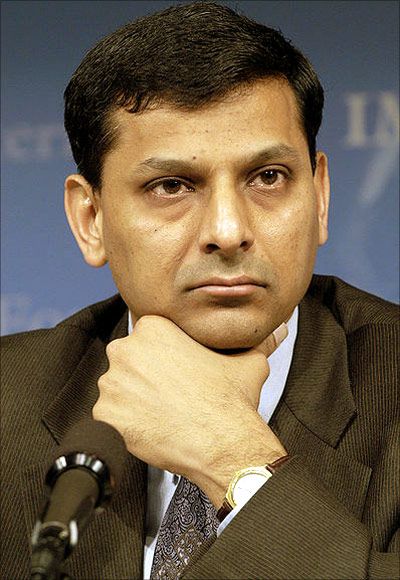 Raghuram Rajan is the only IIM graduate to become the Governor of the Reserve Bank of India. Interestingly, when Rajan was asked about his career choice during his IIM days, his reply was, 'I want to be the Governor of RBI'. He was the 23rd Governor of the RBI. Guess, a determination can sure take you to places.
Rajan was a student of PGP 1985-87 batch. Popularly known as the 'James Bond' of the Indian Economy, Rajan was the youngest to attain the position of the Chief Economist at the International Monetary Fund (IMF).
In 2016, Rajan also made his mark on the list of the '100 Most Influential People in the World' by TIME magazine. Rajan has written several books and one of the most remarkable books is 'Fault Lines: How Hidden Fractures Still Threaten The World Economy'.
Mallika Sarabhai, Indian classical dancer, and social activist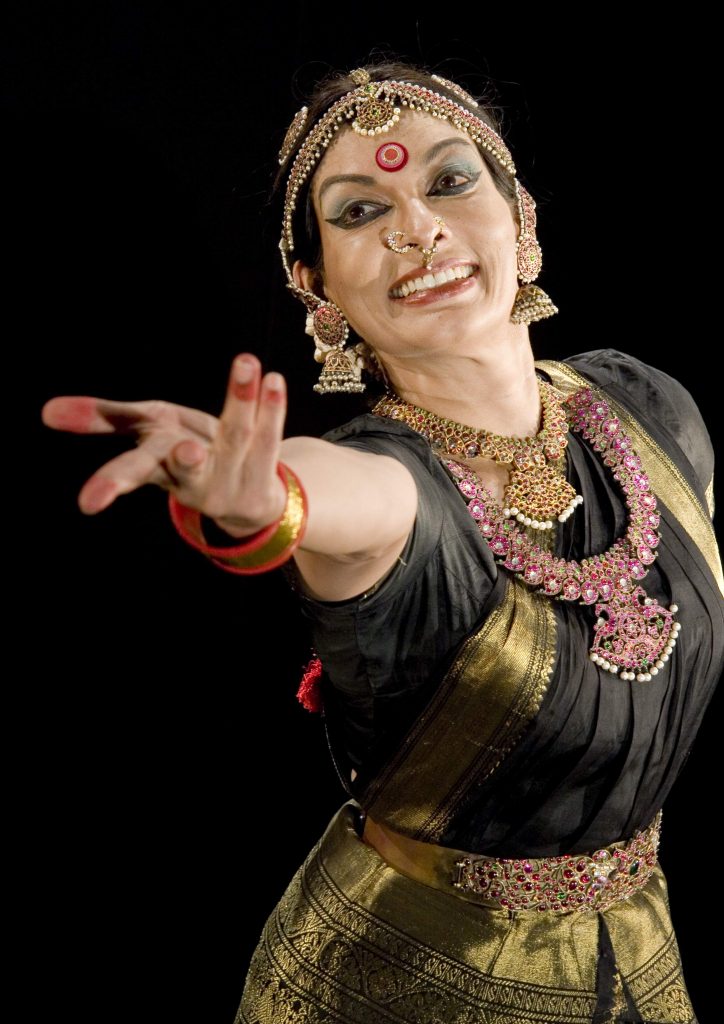 Many of you know her as an Indian classical dancer, but did you know she is an IIM-A alumnus too? She pursued an MBA from IIM Ahmedabad in 1974. The activist, dancer, and actress, Mallika Sarabhai is the daughter of Vikram Sarabhai, father of the Indian Space Programme, and Mrinalini Sarabhai, legendary classical danseuse.
The Director of Darpana Academy of Performing Arts, Mallika Sarabhai is a Padma Bhushan Awardee. She is an ace Kuchipudi and Bharatanatyam dancer. Sarabhai also holds a Ph.D. in Organisational Behaviour from Gujarat University.
She has tactfully applied her MBA skills in the world of art, by planning things with organisational design and departmentalizing everything. She holds a strong persona that never fails to impress people. Also, she never wears the same earrings in both ears.
Chetan Bhagat, Indian Author and Columnist
As we all know, Chetan Bhagat is a renowned Indian author and columnist. Bhagat graduated from IIM Ahmedabad with an MBA in Marketing degree in 1997. Bhagat is also a mechanical engineer from IIT-Delhi.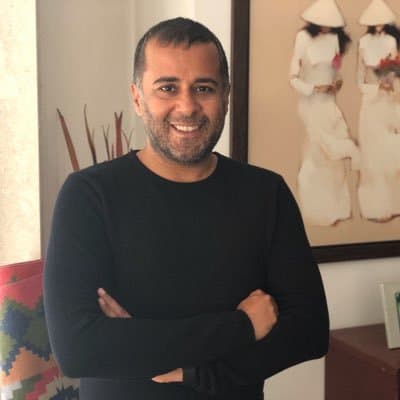 In 2010, at the age of 36, Chetan had found a place in Time Magazine's list of the World's 100 Most Influential people. Chetan Bhagat is also the recipient of 'Young Alumni Achiever's Awards 2018' in the category of Art and Entertainment conferred upon by IIM Ahmedabad.
After working as an investment banker for 11 years in Hong Kong, he ditched his corporate job and took up his passion of writing ahead.
Several of his novels have turned into films that include, Kai po Che, 3 Idiots, 2 States, Hello, and many others. Just like Harsha Bhogle, Chetan too found his beau from IIMA, Anusha Bhagat.
Rajesh Gopinathan, CEO and MD of TCS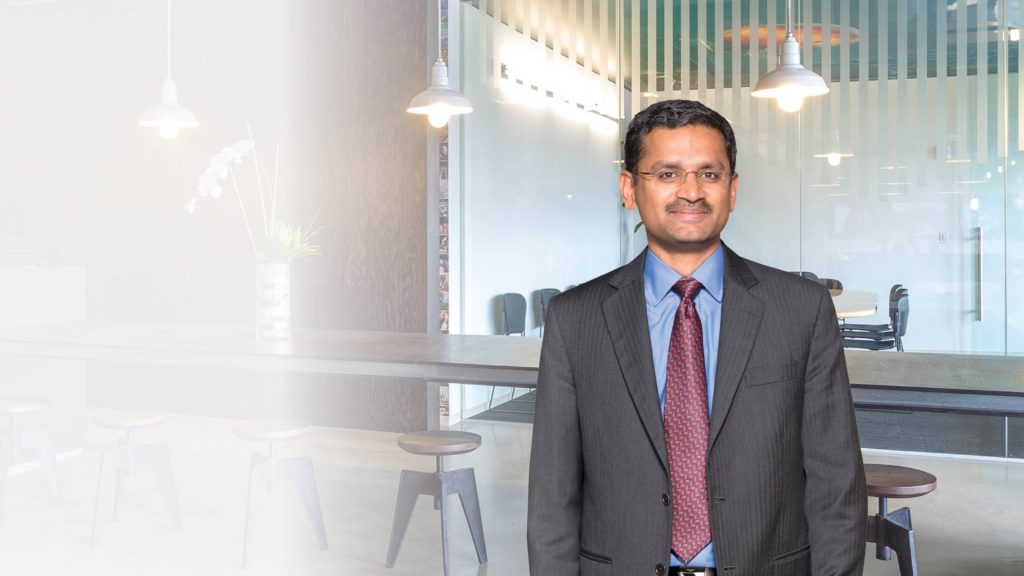 Rajesh Gopinathan is currently the CEO and Managing Director of Tata Consultancy Services (TCS). He is one of the youngest CEOs of Tata Group. Before his promotion, Gopinathan was Chief Financial Officer of TCS.
Gopinathan pursued a post-graduate diploma in Management (PGDM) degree from IIM Ahmedabad in 1996. Before IIM-A, Gopinathan pursued his engineering degree from Regional Engineering College, Tiruchirappalli (now NIT).
Gopinathan is also a recipient of several awards, including the 'Young Alumni Achiever's Award' in 2014 under the 'Corporate Leader category' from IIM Ahmedabad. Gopinathan was named one of the Top 100 Global CEOs in the Brand Guardianship Index 2019.
Falguni Nayar, Founder of Nykaa
An alumnus of IIM-A, Falguni Nayar is the founder of Nykaa, an online retailer of beauty products. Nayar pursued her post-graduate diploma in Management from the premier institute in 1985.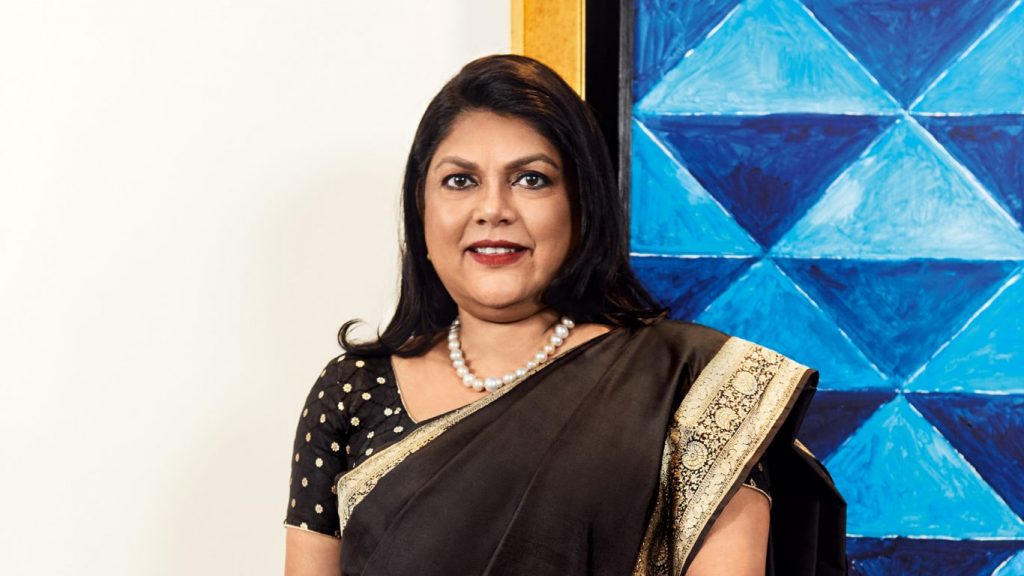 Before establishing Nykaa in 2012, Nayar was the Managing Director of Kotak Mahindra Capital Company. At the age of 50, she took a leap of faith and quit her well-paying job that started Nykaa. She has also donned the hat of a Management Consultant with A.F. Ferguson and Co.
Just like several others, Falguni Nayar also found the love of her life from IIM Ahmedabad and married her college sweetheart, Sanjay Nayar. In 2019, Nayar was awarded the Ernst and Young Entrepreneur of the year award
Nykaa has seen 100% year on year growth for the past three years. Nykaa is on an expanding spree with a target of 180-200 new stores by 2023.
Kiran Karnik, Indian administrator
Kiran Karnik is a post-graduate Diploma in Business Management holder (1968) from IIM Ahmedabad. Currently, he is serving as a Director in Central Board of Directors of RBI. Karnik was in ISRO for 20 years.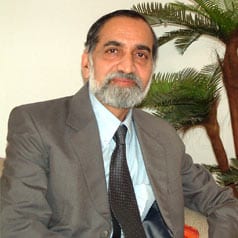 His career graph over the years has gone up and up by being associated with several reputed organisations.
He is a member of many noted committees and organizations including the Scientific Advisory Council to the Prime Minister. He is also one of the members of the Board of Management of Ahmedabad University.
Karnik was conferred upon a Padma Shri in 2007 by the Government of India.
Deep Kalra, Group Chairman, MakeMyTrip
Founder, Group Chairman, and CEO of MakeMyTrip, Deep Kalra belongs to the 1992 batch at IIM Ahmedabad. He is also an alumnus of St. Stephen's College, New Delhi from where he obtained his Bachelor's in Economics.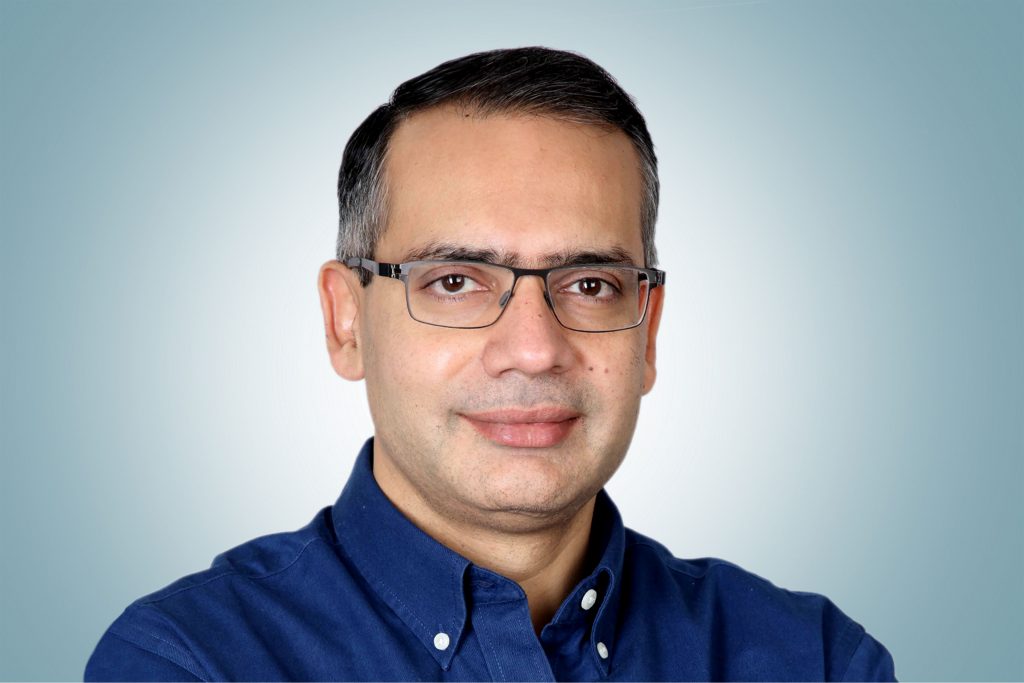 Kalra founded MakeMyTrip in 2000 that had a successful listing on NASDAQ in 2010. Kalra is also one of the founding members of Ashoka University. He is also one of those foremost alumni to contribute to the IIM Ahmedabad endowment fund.
Deep also runs an NGO named 'I am Gurgaon' that focuses on improving the quality of life in Gurgaon. Way back in 2011, Deep Kalra was named the Indian Digital Media Awards person of the year.
Shikha Sharma, MD and CEO of Axis Bank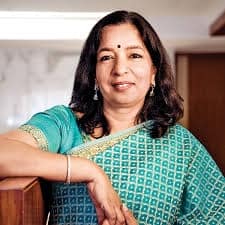 Shikha Sharma, the Managing Director and CEO of Axis Bank till 2018 pursued her MBA (1978-80) from IIM Ahmedabad. Shikha too is married to her batch-mate at IIM-A, Sanjaya Sharma.
The 61-year old Shikha Sharma was in the news in 2017 for her unusual advice to students at her alma mater's convocation. She emphasized on the need of choosing the right life partner and had advised the students to party in her 2017 convocation speech.
Sharma has won several awards including, Banker of the Year Award, Outstanding Businesswoman of the year, 50 most powerful women in business by Fortune and Top 20 Women in Finance by Finance Asia over the years.
Kirit Raval, Solicitor General of India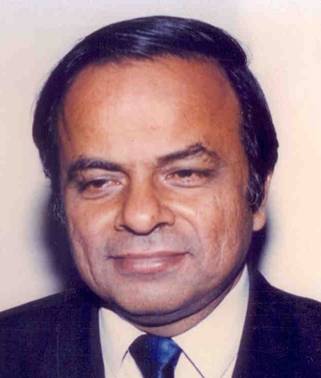 Kirti Raval served as the Solicitor General of India from 2002 to 2004. Raval, a cancer patient passed away on April 26, 2005. Raval was the first Solicitor General to hail from Gujarat and was one of the youngest Solicitor Generals to be appointed. Raval was just 50 at the time of his appointment. 
Raval was a PGP 1973 batch student at IIM Ahmedabad. Before being appointed as the Solicitor General, he was an Additional Solicitor General of India. 
Srijan Pal Singh, Founder and CEO at Dr APJ Abdul Kalam Centre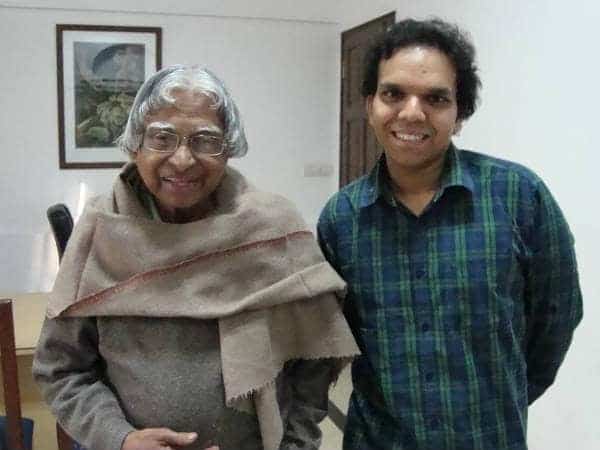 Srijan Pal Singh, an MBA graduate from IIM-A was awarded a gold medal for being the best all-rounder student in the graduating batch of 2009. Singh left his international corporate career and started working as an Advisor and Officer on Special Duty (OSD) with Dr APJ Abdul Kalam, the former President of India (2009 to 2015) and the rest is history.
Singh has also acted as an advisor for the Loha Campaign for the Statue of Unity under the Government of Gujarat. He is the author of 15 different books out of which three were as co-author with Dr Abdul Kalam.
Apart from holding several positions at recognized institutions and organisations taking the legacy of Dr Kalam ahead, Srijan Pal Singh is also the CEO and Founder of the Kalam Centre (earlier Kalam Foundation) which was originally founded by Dr Kalam in 2011.
Singh also holds an Electrical Engineer from Institute of Engineering and Technology, UP. 
Syed Zafar Islam, Politician 
Syed Zafar Islam who is currently a Rajya Sabha MP from Uttar Pradesh had pursued his executive MBA from IIM Ahmedabad several years ago. Before venturing into politics, Syed was an investment banker and worked as a Director of Deutsche Bank for 15 years.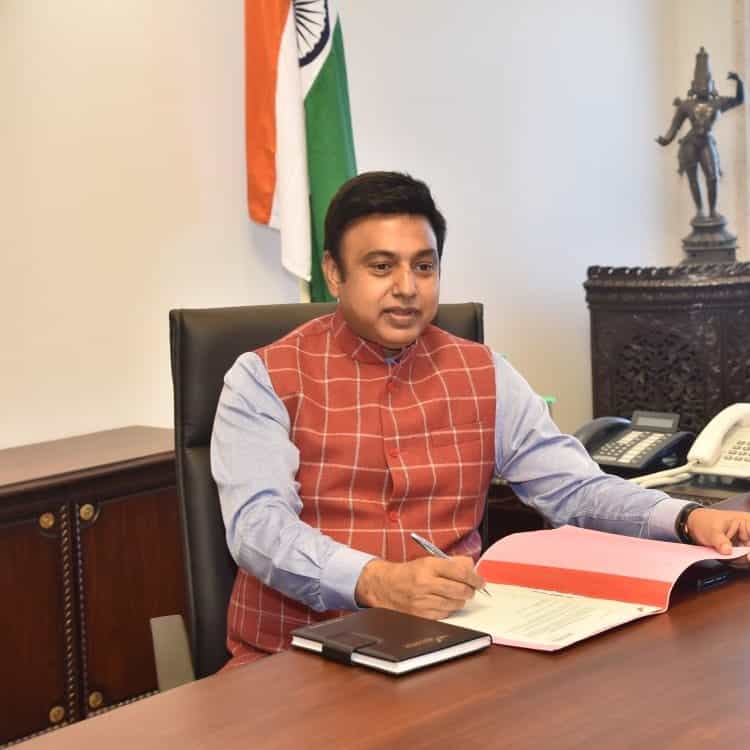 Leaving his corporate career behind, Syed joined BJP in 2014 and he was made the party's national spokesperson. In 2017, Syed was also appointed as a non-official independent Director of Air India.
He is a BSc-MSc degree holder from Aligarh University who went on to pursue a PhD from Delhi University.
Syed caught everyone's eye as it is said he played a key role in getting Jyotiraditya Scindia to join BJP in 2020.