Re Re Re Re….Zindabad Re
Re Zindabad Re, Re Amdavad!
Is not just a song but an emotion. As much as this song pumps up everyone, so does the city!
We may crib about undisciplined traffic or endless honking on the roads, but no one can dare to take away Ahmedabad from an Ahmedabadi.
Many dream to settle abroad, but Ashaval brings you lesser-known stories of those who left their lavish lifestyle and multi-figure salary in a foreign country and came back to their second love – Ahmedabad. First, of course, is family.
1. Kaushal Mehta and Parul Mehta, Vice President at TTEC (India)
Kaushal and Parul Mehta had left Ahmedabad for the USA in 1988 and came back to the city in September 1997.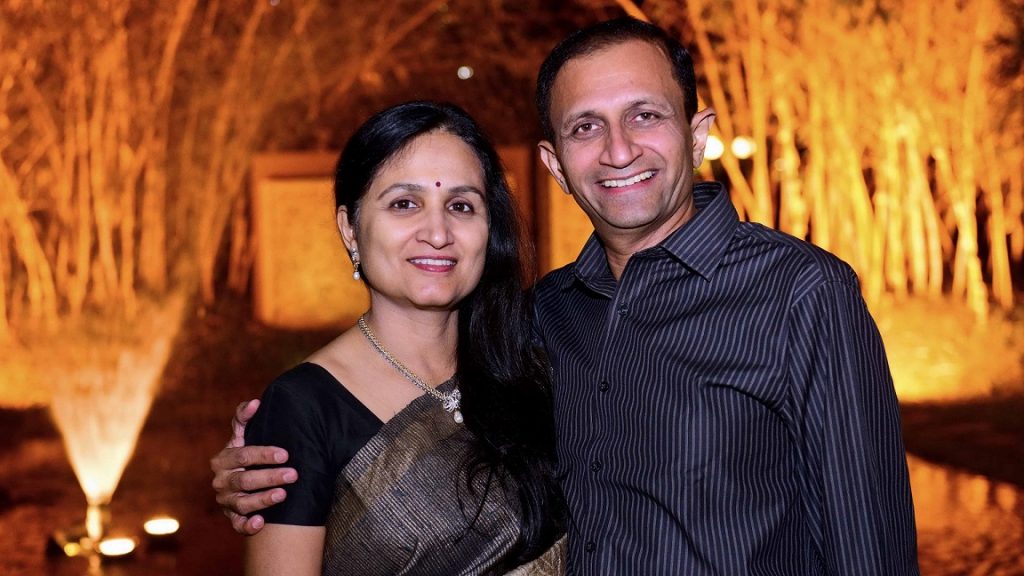 They went to the US for higher education (Masters in Computer Engineering and Masters in Business Administration) and worked for technology companies such as Sun Microsystems and Intel Corporation in the Silicon Valley area of California. 
"We came back to be with the family since my parents and my wife Parul Mehta's parents live in Ahmedabad, so the city was an easy decision. Our son and daughter had the opportunity to grow up with their grandparents and our grandparents could grow younger with them." 
In filmy style, I say, 'Silicon valley mein bade bade raste the, bada bangla or badi gaadi thi but in maru Amdavad, mere paas maa hein!'
Describing starting from scratch in Ahmedabad, Mehta said, "The other aspect was to then see what we could do from Ahmedabad, where we could utilize our US exposure, our experience of appreciating US consumer sensitivity and our Amdavadi roots. The BPO business was just about starting out in the year 2000 so Parul and I started Motif the BPO business. Today, we are 3,200 employees in Ahmedabad and the Philippines and are part of TTEC, a global NASDAQ listed BPO services and technology provider."
"However, it was Maru Ahmedabad. It had the Honest Bhaji Pav and Mirch Masala! And then there was Navratri, my favourite festival, where we could go out even on weekdays, unlike the US where it was only a weekend affair in an indoor basketball stadium! Could feel the energy in the open-air setting for 9 days! And then there were the solid support systems of friends and family who were so eager to help. The children came home from school to a waiting grandmother's arms! That was life's biggest blessing."
"Being in Ahmedabad, I could live my life to the fullest with family around along with focussing on business. In the end, success is all about happiness. And for me, being around with family and friends and to have someone to share your highs and lows is life's biggest gift. That is what makes me happy and it was possible because of our decision to move back to Ahmedabad."
The family was delighted but some friends and well-wishers in the US were a little concerned, mainly thinking about our well-being back here.
2. Amar Patel and Darshini Patel, Owner, Buttercupp Cupcake Shoppe
After living in the USA for more than 11 years, the husband-wife duo decided to move back to the city. Both of them pursued their higher education in the States, worked in leading companies but the love for family and city brought them back here.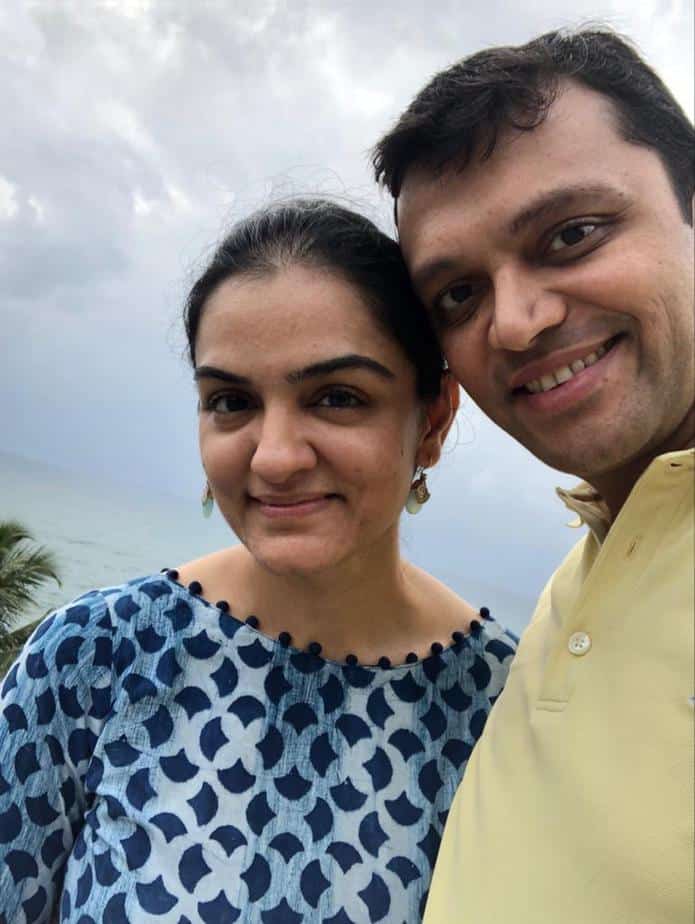 Narrating about his journey, Amar Patel said, "My company had offered me to lead its India division but in Chennai. I had declined that because Ahmedabad is my home. My family is here and I personally feel the lifestyle of Ahmedabad is far more superior than the USA or any other country/city."
Both of them came back to Ahmedabad in October 2011. "We had to start everything from scratch and had no idea what we would be doing after coming back." But in less than a year, the couple started 'Buttercupp – A cupcake shoppe', which is without any doubt everyone's go-to place for cupcakes.
"Neither Darshini nor I regret taking the decision of leaving a hefty salary and a comfortable lifestyle and coming back to nothing. Before leaving the USA permanently, none of us had second thoughts. The journey has been good so far."
Even though their journey back to Ahmedabad seems to be smooth but Amar's friends and even the American government was startled to know that the husband-wife duo wanted to give up their Green Card. "We were literally counselled by the American government when we went to give up our green cards. It was a mixed reaction from family and friends."
Amar describes the positive attitude and undying spirit of Ahmedabad as something to look forward to always.
3. Rakesh Goswami, Manager, Technical Operations, Zydus Cadila Healthcare
With the everlasting sweet love of Rakesh Goswami for Ahmedabad, there is no doubt his wife would envy the city. This might sound hilarious at first, but Goswami has a tattoo 'I love Amdavad' on his arm which suffices his fondness for the city.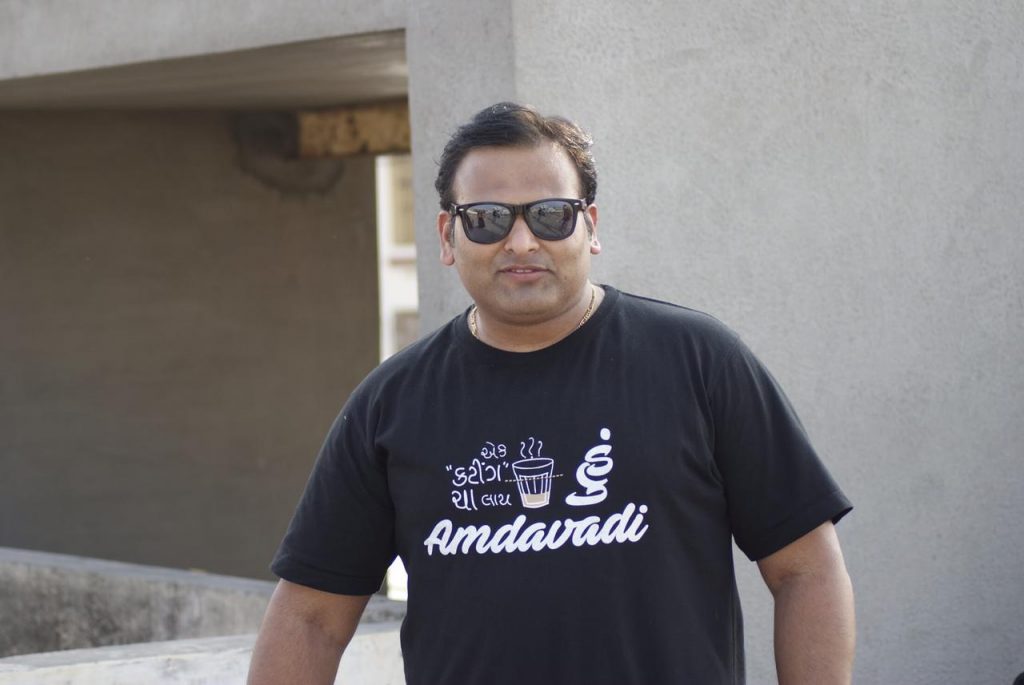 Rakesh Goswami, who is both, a British passport holder and a British citizen returned to Ahmedabad after spending a decade in the UK. In his words, 'I came back to my girlfriend'.
"There were two reasons, one was family and the other was sheer love for the city. I strongly feel whatever I have gained from the city, I have to give it back. After coming back, I formed a group named 'Ahmedabad Rockets' to get the actual information about the city. Ahmedabad offers love as a mother and the freedom to live like a girlfriend. Ahmedabad is indeed the most happening place with a rich heritage."
Even a pandemic did not deter Goswami's spirit to help Ahmedabad. Goswami was part of a group that distributed PPE kits to frontline workers, fed more than 2,500 families, and helped migrants reach their native. "Ahmedabad will always be my priority. Ahmedabad loves like a mother and provides full freedom like a girlfriend."
Goswami's friends were not keen on him leaving the lavish lifestyle back in the UK and coming back to the hustle and bustle but his family was super happy.
For years, Rakesh's ringtone has been a song based on Ahmedabad.
4. Roma Shah, TEFL Educator
After having spent 45-odd years in the UK, Roma Shah packed her bags and came back to Maru Amdavad. You might wonder who shifts back after such a long stay, but lack of work satisfaction drew Roma to Ahmedabad.
Born and brought up in the UK, 51-year old Shah came back to Ahmedabad in 2011.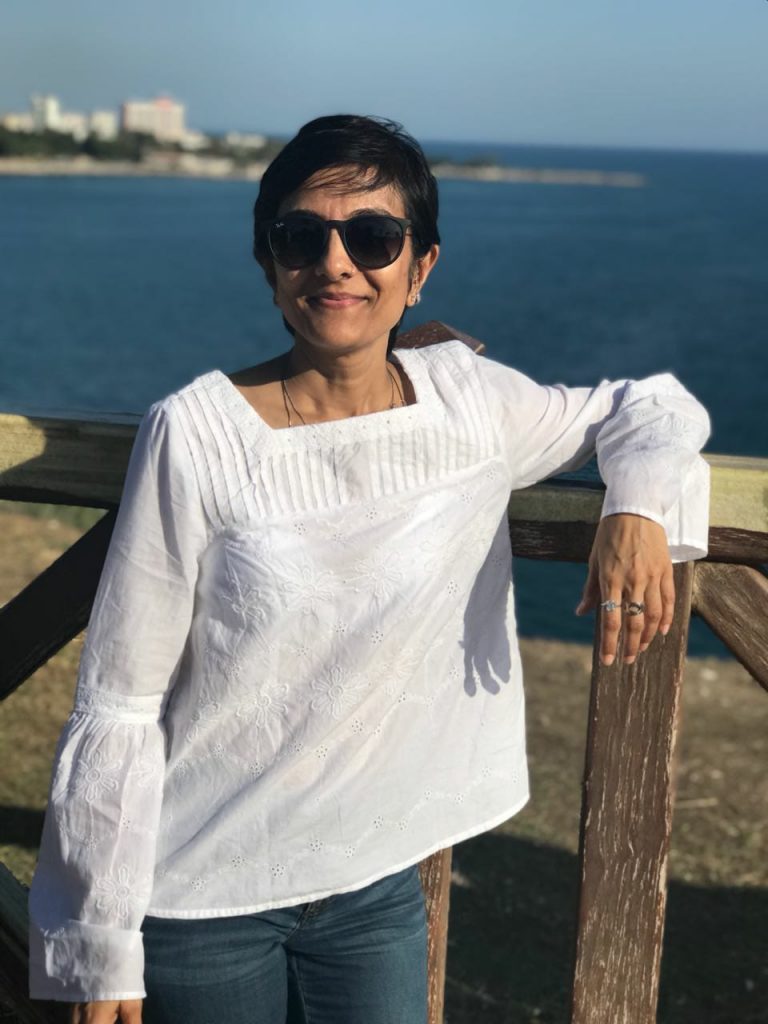 "I worked in a law firm in the UK but the work satisfaction factor was missing. So side by side, I got the certification of TEFL (Teaching English as a Foreign Language) and ventured in the education sector. Initial two years were like a trial period in Ahmedabad and were really difficult. I went back and forth to the UK in the first two years. Gradually, I started receiving reciprocation. It was easier to connect to Ahmeadabad as I had a home here.
Shah worked for a year in a school in Ahmedabad and now runs TEFL classes.
"I found a lot of satisfaction in teaching and I realized that I was made for this.
"I love the carefree life that people live here. Coming from a developed nation, it feels good to be part of a developing country where even I can contribute. I feel there is a need here for foreigners to come here and give exposure."
"Initially my friends were mortified by my decision to shift in Ahmedabad but my family was happy."
Manan Choksi's majority of the family is in the USA, he still chose to give up his Green Card and continued living in Ahmedabad.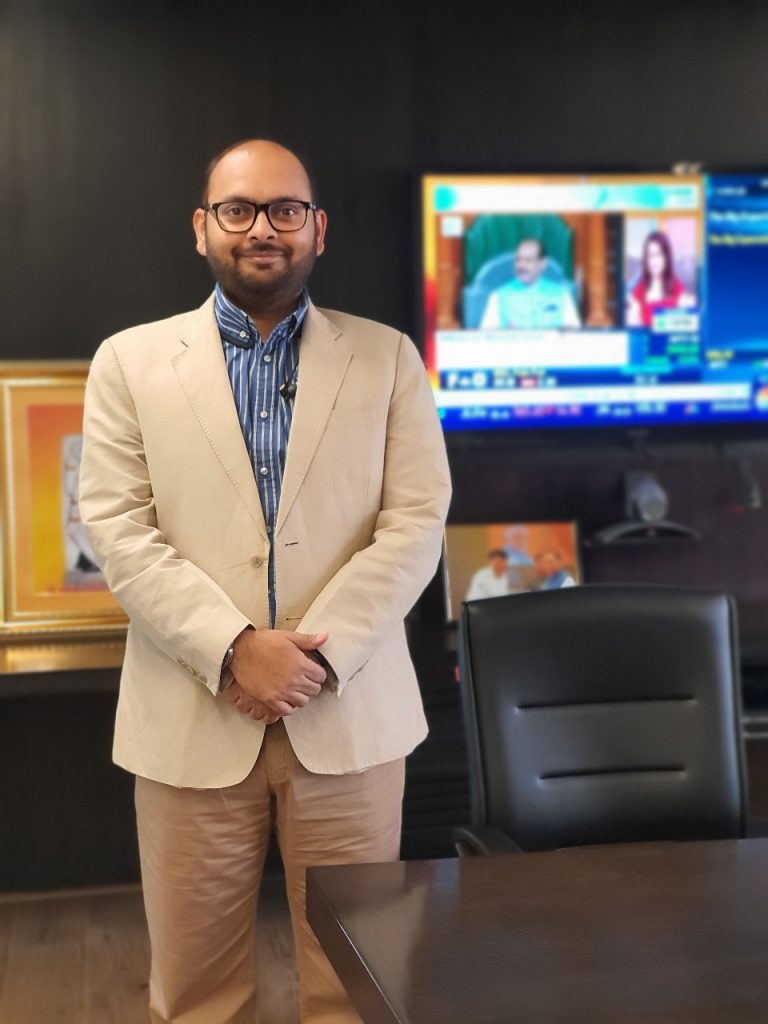 "There were times when I used to visit the USA twice a year. I even considered shifting there permanently but I was not impressed by the social structure of the country. Honestly, Ahmedabad has a stronger social structure and people here are well connected as compared to the USA."
"My relatives are doing really well back in the USA. Talking about years ago, despite their stay for years long in the USA they were treated as second citizens. At that time, a lot of discrimination was evident. The USA is full of migrants and it definitely does not feel like an alien in Ahmedabad. Here, your reputation is valued and there is affinity. I may have been earning less here but I am at a place where I am loved the most which would not have been even remotely possible in the USA.
6. Parth Fozdar, Owner of Fozzie's Pizzaiolo
For Parth, things went a little awry in Switzerland after finishing his studies in culinary arts. "Things didn't pan out as planned in Switzerland and thus I came back here. For a few months, I worked in Goa but then I returned to Ahmedabad."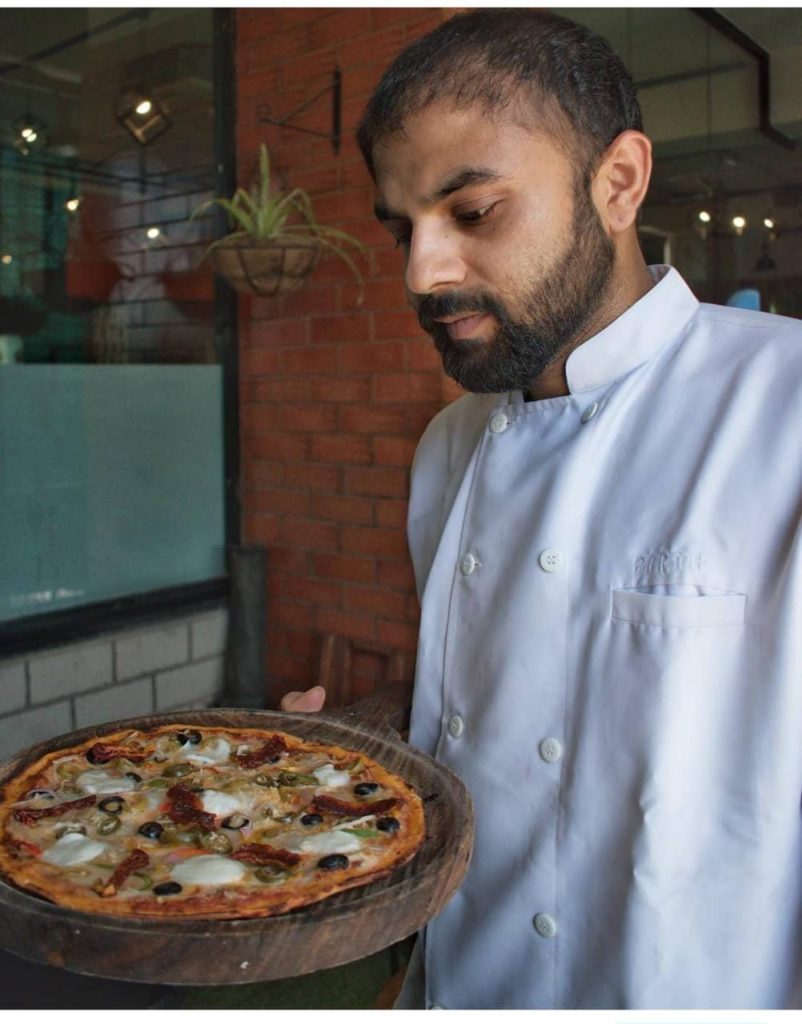 "During that time, Ahmedabad lacked good Italian gourmet restaurants and that gave birth to the idea of Fozzie's Pizzaiolo in September 2014."
Parth is really happy with the decision he made of coming back to Ahmedabad. "Amdavadis are crazy about food. A few years back it was an untapped market and the city was still evolving. But people's transition with pizza was smooth, from Bhakri pizza to Domino's like pizza and now to gourmet Italian."
"I love the city, I am because of them. I will be forever grateful for the love, appreciation and response that people of this city have given me. This city motivates me every day."
Chef Parth Fozdar also reminisced how he had got once-in-a-lifetime opportunity to prepare Indian meals for the famous Swiss tennis player, Roger Federer in Switzerland.
My family always supported my decision of settling back to the city.
Wrap Up
Home is where the heart is, and their heart was sure in Ahmedabad.
No one can deny: Ahmedabad is a city, Amdavad is an emotion!