About Aatapi Wonderland 
It should never be all work and no play! Especially when Gujarat has one of the largest amusement parks. Summers are around the corner and the vacations are about to kickstart. While the pandemic has drained us all, it is time to relive the happy moments with the family again after a year. Rejuvenate the chid within, show around the scenic garden beauties and fountains to your parents and choose from the array of rides and attractions for your kids and even yourself at the Aatapi Wonderland near Vadodara.
Aatapi Wonderland is one of its kind amusement parks in Gujarat which is spread over 70 acres of land. The wonderland is 30 km away from Vadodara. With over 40+ adventurous and thrilling rides and attractions for every member in the family right from kids to adults to the elderly. 
At the Wonderland, you will be greeted with a welcome dance, meet and greet with a mascot, dancing to the tunes of Bollywood songs, a juggling show and an evening carnival parade.
The story and history of Vadodara are also showcased in the magnificent Water Laser Show. You'll find almost everything here that you may find in the amusement parks across the world.
Make sure your phone battery is full since at the wonderland you'll have ample opportunity to take extraordinary selfies at even more extraordinary spots and also a dedicated selfie point too in the amusement park. One full day should be enough to spend at the wonderland. The place is also open if you want to organize parties, conduct family occasions or hold corporate events and even picnics. This wonderland is an ideal place for groups and they have special packages for the same too. 
Distance between Ahmedabad and Aatapi Wonderland
The wonderland is 2 hours and 20 minutes away from Ahmedabad with a distance of 126.7 km via NE1.
Whereas, via NH64, it is at a distance of 2 hours 31 minutes (135.2 km) from Ahmedabad.
How to Reach Aatapi Wonderland from Ahmedabad
By Air
The nearest airport to the wonderland is Vadodara airport. So you can take a flight from Ahmedabad to the airport and then hire a cab or rickshaw to the destination.
By Train
Vadodara railway station is easily accessible with a good number of trains from Ahmedabad. Same as by air, you can hire a cab or rickshaw afterwards to reach the wonderland.
By Bus/Road
Book a GSRTC bus, Volvo or a private bus to reach Vadodara by road. You can drive your own car or hire a cab to reach Aatapi Wonderland.
Rides and Attractions at Aatapi Wonderland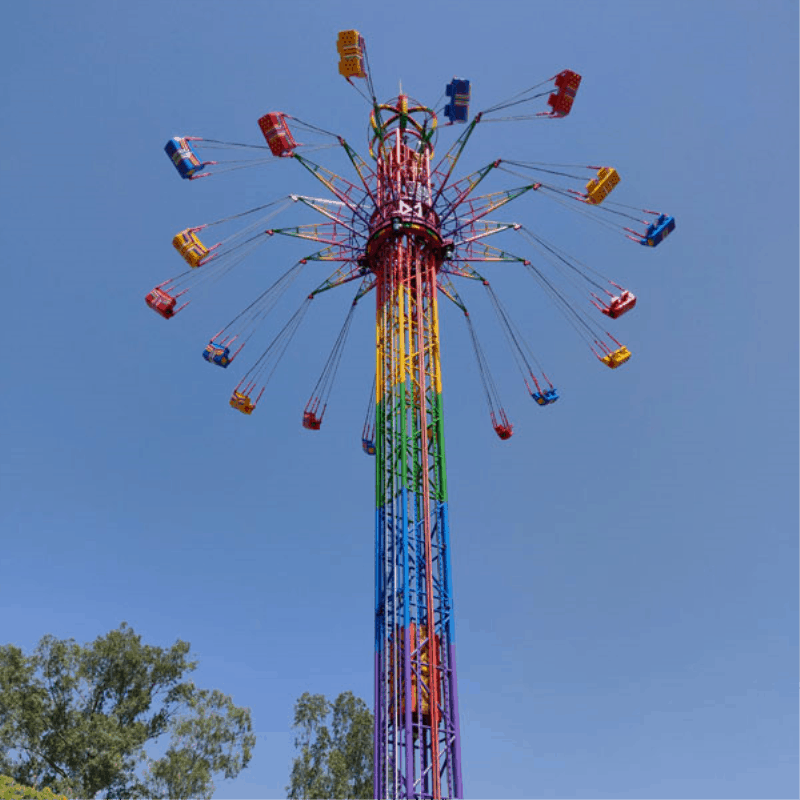 This huge Aatapi wonderland is divided into two zones with more than 40 rides along with a water park. 
If you're a car racing enthusiast, you can racer's edge, if you want a freefall you can go for Reverse Bungee, Sky Paddle and Swap Super Swing, Dragon's Wing, Feeling Flight to name a few.
In order to have that adrenaline pumping, there are thrilling rides too like Sky Drop, Thrilling Engine, Flying Carousel and many others. There are special rides for kids too!
You can also play several sports here like Archery, Badminton, Golf, Net Cricket and Volley Ball. Don't miss out on the rain dance fun at the wonderland.
Due to the ongoing pandemic, several rides are closed which is clearly mentioned on their website.
Attractions at Aatapi Wonderland
If you're not a fan of rides, don't worry, you can spend your valuable time exploring attractions in the wonderland.
Lost Valley of Dinosaurs
Dinosaurs may have gone extinct, so what? You can still see the larger than life dinosaurs while on a boat ride in the 'Lost Valley of Dinosaurs through a boat ride'. The adventurous journey of looking at the creature with a steep splash at the end of the ride. Mind well, since water is involved you'll get wet so make sure you carry an extra pair of clothes.
Aapnu Gam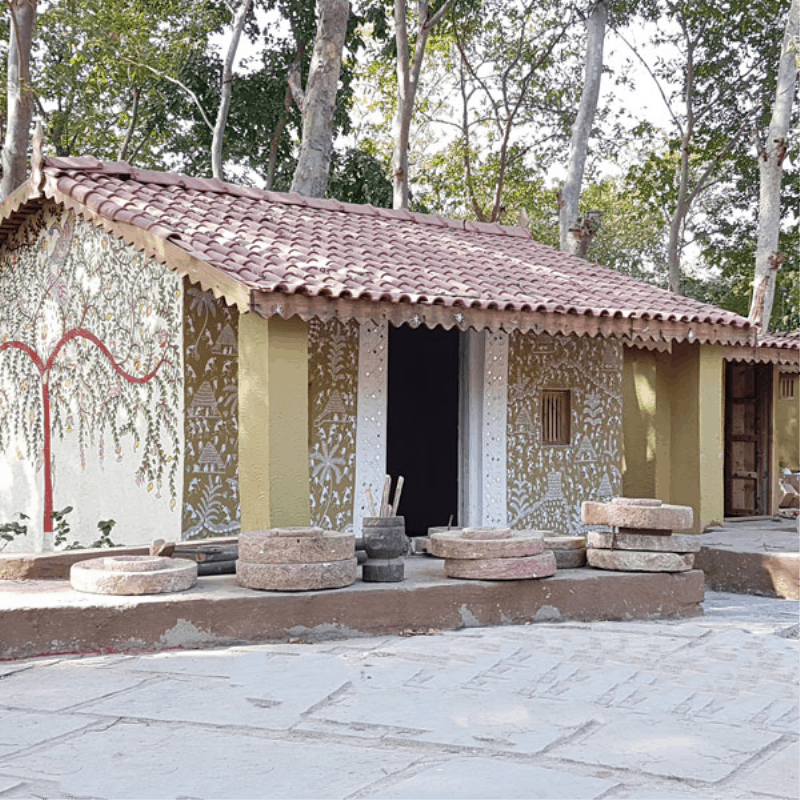 Are you missing the childhood games before mobile phones took over? Aapnu Gam will help you revive all the fun you had as a kid and maybe teach those age-old games to your kids too. This village theme place will let you enjoy your favourite games, like Gilli Danda, Tyre Race, Marbles, Spinning Top, Hop Scotch and literally fetching water from the well.
Vrundavan Garden
Don't miss visiting this attractive garden! Take a stroll at the colourful fountains giving you ample opportunities to click photos at various sculptures, natural landscapes, flowers and coloured mountains.
Packages at Aatapi Wonderland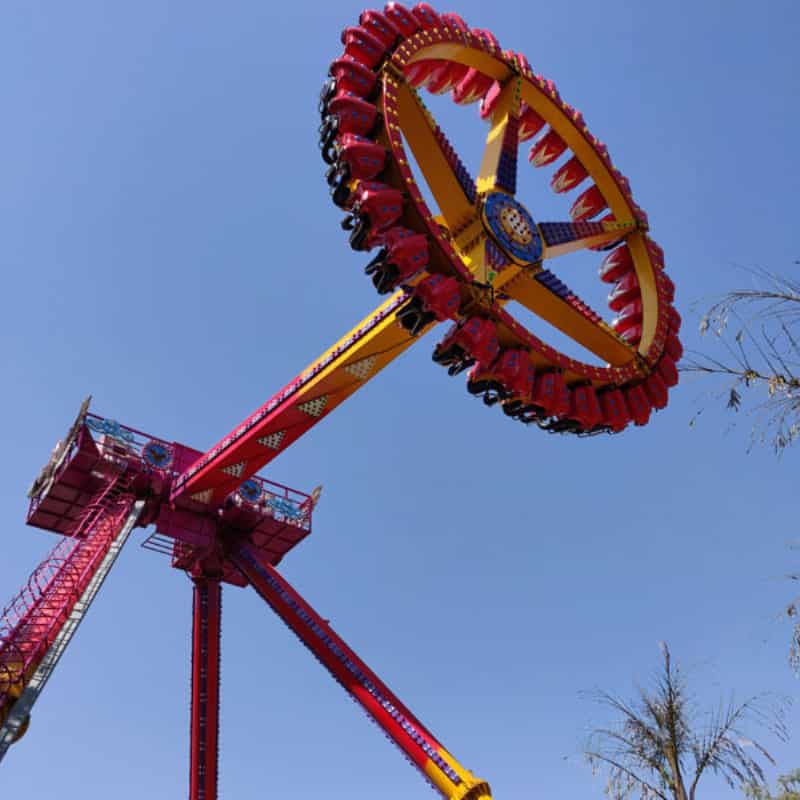 You also have several packages to choose from, that Aatapi Wonderland offers, which are as follows:
Fast Track Package
Adult: Rs 1,800
Kids: Rs 1,200
In this package, you can avail of unlimited rides and attractions and can also skip the queue with express queue line entry.
Gold Crown Package
Adult: Rs 900
Kids: Rs 600
Here you'll have one time access to all the rides and attractions. It is inclusive of Water Laser Show and Vrundavan Garden.
Gold Package
Adult: Rs 855
Kids: Rs 530
In Gold Package, you will only have access to all the rides and attractions for one time. The website clearly states that this package does not include a water laser show.
Silver Crown Package
Adult: Rs 350
Kids: Rs 305
In this package, you will have access to only selected any 4 rides or activities. It includes Aapnu Gam, Water Laser Show, Vrundavan Garden and Selfie Zone.
Silver Package
This particular package only includes selected 4 rides, activities or attraction.
Adult: Rs 147
Kids: Rs 105
There are a variety of food options available at Aatapi. Do away with your hunger pangs after a thrilling day at the options available in the wonderland itself. Chilli Tadka, Dragon Spice, Banana Leaves, Hot Bites, My Frankie and dessert shops will satiate your taste buds.
Timings of Aatapi Wonderland: 11 am to 7 pm 
Closed on Wednesdays.
Disclaimer: Please cross verify the prices and timings before visiting. We don't take any responsibility for the price details mentioned.