You must have heard a zillion times on how boring Ahmedabad is! But Ahmedabad has much more to offer than Khavanu-Pivanu and majja ni life!. Ahmedabad has a treasure of museums, not just atypical but museums that are rare not just in the country but also the world. Have you ever heard of a dedicated Toy museum or a museum dedicated to discussing conflict? As you go through the blog, you will be amazed to find the city has to offer.
Museums in Ahmedabad
Calico Museum of Textiles
Calico Museum is an exquisite and one of the foremost textile museums in the world.
The museum was founded by Gautam Sarabhai and his sister Gira Sarabhai after considering Dr. Ananda Coomaraswamy's suggestions. The museum managed by Sarabhai Foundation was inaugurated by former PM Jawaharlal Nehru in 1949. Nine different halls exhibit historical textiles dating back to the 17th and 18th centuries. The exhibits include temple hangings, ritual art, and sculpture, miniature paintings, wall panel, royal pendals, golden embroidered shirts, Patola, Bandhani tie-dye, and so on.
The museum also houses astoundingly beautiful Kashmiri shawls, double-ikat cloths, South Indian bronzes, and Jain art and sculpture. You will be amazed to find textile techniques galleries and a library.
Location: The Retreat, Airport Road, Opp. Rani Sati Mandir, Jain Colony, Shahibaug, Ahmedabad – 380004
Timings: 10:30 AM to 1 PM (Pre-registration is a must)
Closed on Wednesdays and public holidays
Entry fee: Free
*Photography and Videography are not permitted on the premises
Sardar Vallabhbhai Patel National Memorial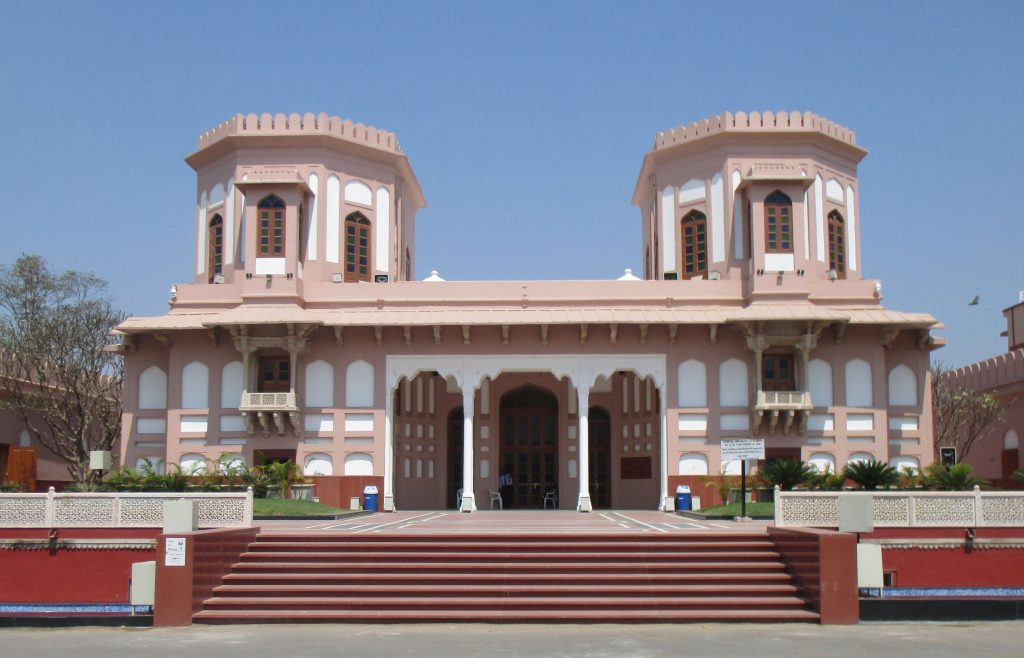 Gujarat already boasts about the 182 meters tall Sardar Vallabhbhai Patel's statue (Statue of Unity) standing tall at Kevadia and, Ahmedabad houses Sardar Vallabhbhai Patel National Memorial.
The 'Moti Shahi Mahal' was constructed for Shah Jahan between 1618 and 1622. It was also used as a British cantonment. The Bengali polymath Rabindranath Tagore also stayed here when he was 17-years-old. After 1947, the palace was declared as the official residence of Governor of Gujarat till 1978. After 1978, the residence was converted into a national memorial dedicated to Sardar Vallabhbhai Patel. The museum was established by former CM of Gujarat Babubhai Patel in 1978.
In 2013, the museum was equipped with the latest technology, exhibits belongings and artefacts of Sardar Vallabhbhai Patel, and never-to-miss 3D sound light and laser show.
Location: Gandhi-Sardar Smruthi Chowk, Opp. Circuit House, Shahibaug, Ahmedabad – 380004
Timings: 9:30 AM to 5 PM (Closed on Mondays)
Museum Entry fee: Rs 20 (Adult) Rs 10 (Child)
3D show timings: 7 PM to 7:45 PM (Saturday-Sunday only)
3D show fee: Rs 30 (Adult) Rs 10 (Child)
Auto World Vintage Car Museum
Are you a vintage car enthusiast? Then without any second thoughts, you must head to one-of-its-kind Auto World Vintage Car Museum. The museum has a myriad exquisite collection of over 100 cars. The museum has an astounding collection of vintage cars from brands like Rolls-Royce, Lancias, Auburn, Lincoln, Bentleys, Mercedes, Maybach, and several others.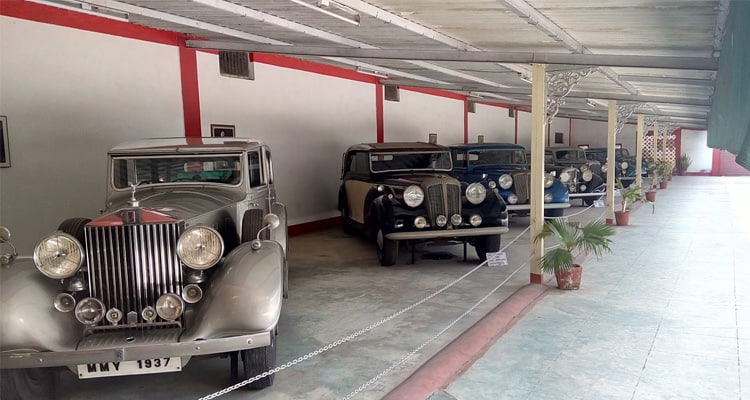 Once-in-a-lifetime experience of getting a ride in a vintage car will cost you only Rs 500. The ardent vintage car collector, Pranlal Bhogilal had established this museum with his car collection.
After the visual delight, the museum also houses a restaurant to do away with the hunger pangs.
Location: Dastan Estate, Sardar Patel Ring Road, Kathwada
Timings: 9 AM to 9 PM
Entry fee: Rs 50
Vintage car ride: Rs 500
Vechaar Utensils Museum
While you might have preserved your grandparents' utensils, but for the history buffs, Vechaar Utensils museum is a must-visit. Under the guidance of Jyotindra Jain, an anthropologist, the owner of Vishalla, Surendra Patel established the utensils museum in 1981.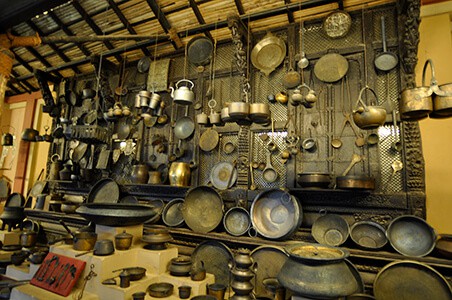 You will feel like you are walking in a village as it is a hut-like museum. The museum has over 4500 variety of brass, bronze, copper, zinc, German silver utensils. Taking a stroll through the museum will give you the feel of a thousand-years old rich heritage of India. Don't be surprised if you find 800 differently designed nutcrackers!
Location: Opp Vasna Tol Naka, Rehnuma Society, Vishala, Ahmedabad – 380055
Timings: 3 Pm to 10:30 PM (Closed on Mondays)
Entry fee: Rs 30 (Adult) Rs 10 (Children) Rs 100 (Foreigners)
*Additional charge to carry mobile phones or camera: Rs 100. Videography charges: Rs 500
Sanskar Kendra
Sanskar Kendra is popularly known as the cultural center of Ahmedabad. It was built by the renowned architect Le Corbusier in 1954 to celebrate the living heritage of the city. The architectural marvel, includes art, craft and culture, industry, history, and architecture along with historically significant documents of Ahmedabad. It is said that arts and artefacts dating back to the 11th century when Ahmedabad was known as 'Ashaval' are found in the museum.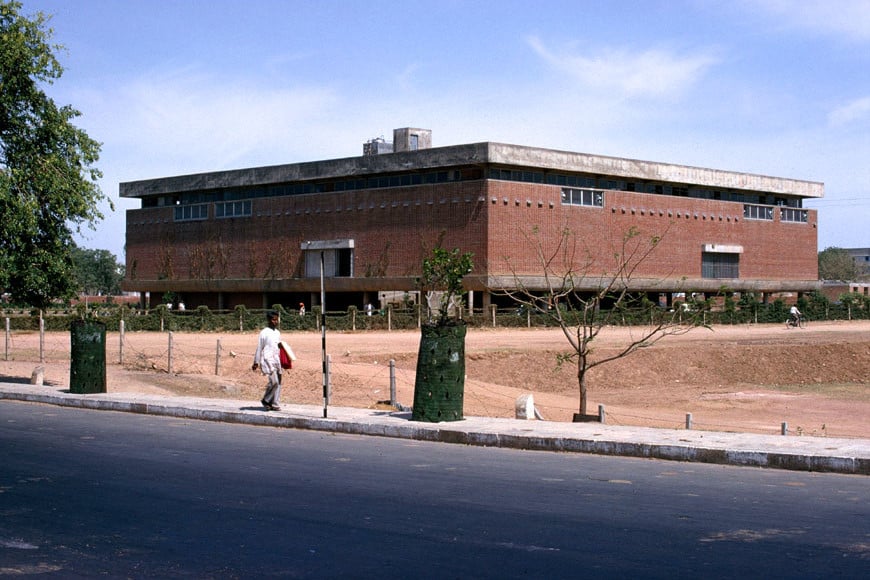 It also houses the Kite Museum. (Read no. 6)
If you want to know in and out about Ahmedabad, this is the right place to be.
Location: Bhagtacharya road, Near Sardar Patel Bridge, Opp Tagore Hall, Paldi, Ahmedabad – 380006
Timings: 10 AM to 12 PM and 4 PM to 6 PM (Closed on Mondays)
Entry fee: Free
Kite Museum
The annual International Kite festival of Ahmedabad is world-renowned but did you know the city had a dedicated Kite museum too?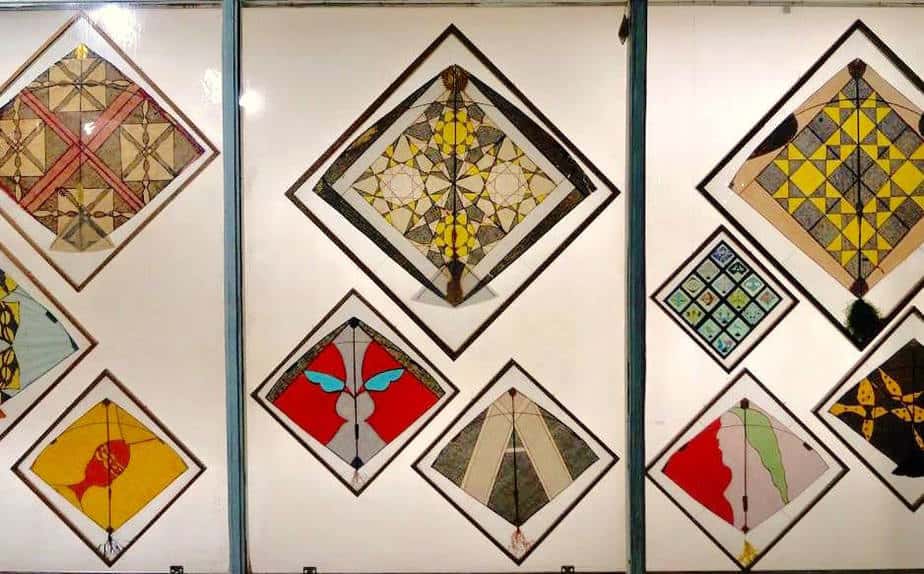 Kite museum also known as the Patang museum was designed by Bhanu Shah, who was an avid kite collector since the age of 21. The museum displays kits in all shapes and sizes, years old kites, the history, and the importance of kites.
Location: Sanskar Kendra, Bhagtacharya Road, Kocharab, Paldi, Ahmedabad – 380007
Timings: 10 AM to 12 PM and 4 PM to 6 PM (Closed on Mondays)
Entry fee: Free
LD Museum of Indology
The LD museum houses Indian scriptures, manuscript paintings, bronzes, wood carving pieces, miniature paintings and drawings, beadwork art pieces, and ancient and contemporary coins.
The LD Institute of Indology was established in 1956, was a collaborative effort of Kasturbhai Lalbhai, noted Ahmedabad based industrialist and Jain Acharya Muni Punyavijayji. Muni. Punyavijayji was kind enough to donate his collection of manuscripts, cloth paintings, and bronzes. Later on, in 1984 a museum building was constructed and the LD Museum was officially inaugurated in 1985.
You will be surprised to know the rich collection that the museum has. It has around 45,000 printed books, 75,000 handwritten Jain manuscripts comprising of 500 illustrated versions. The museum also has valuable old books in languages like Old Gujarati, Sanskrit, Hindi, Rajasthani, Apabhramsa, and Pali.
Location: LD Institute of Indology campus, Opp. LD Engineering Hostel, Near Gujarat University, Navrangpura, Ahmedabad – 380009
Timings: 10:30 AM to 5:30 PM (Closed on Mondays and public holidays)
Entry fee: Free
Tribal (Adivasi) Museum
Gujarat Vidyapith founded by Mahatma Gandhi houses a dedicated tribal Museum on its campus. The museum that was set up in 1962 displays facts of tribal life, its art, and culture.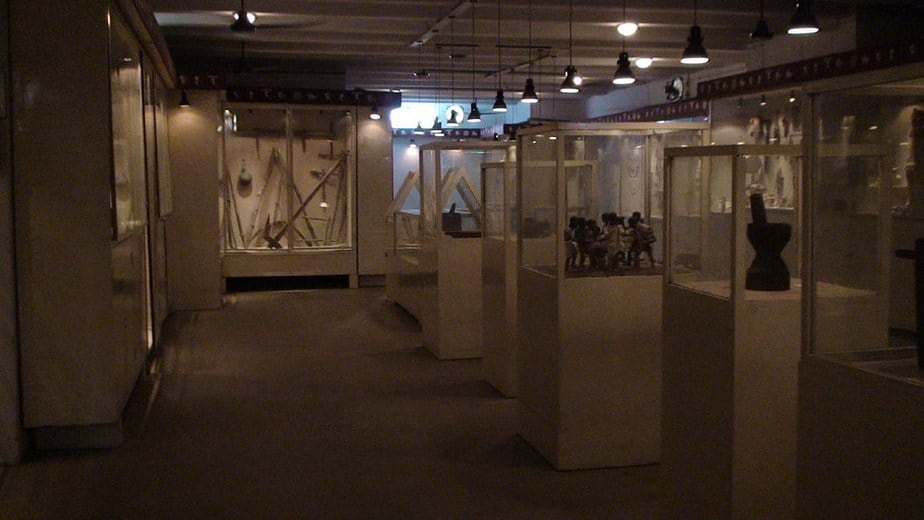 Here you will find the best possible glimpse of tribals with several photographs of tribals from across the country. The museum also has a film library that has 25 films based on tribals of the country.
Life-sized structures of tribals depicting their life have been placed in the museum which makes you feel like you are among them.
Tribal Research and Training Institute that maintains the Tribal Museum carries out studies on tribal people's life, culture and economy.
Location: Inside Gujarat Vidyapith Campus, Sattar Taluka Society, Usmanpura, Ahmedabad – 380014
Timings: 10 AM to 7 PM
Entry fee: Free
Gandhi Memorial Museum
The Gandhi Memorial Museum inaugurated in 1963 was designed by Charles Correa. The museum in the vicinity of Sabarmati Ashram showcases 34,177 letters that Gandhiji wrote, 8718 pages of Gandhi's manuscript, 6000 odd-photographs, and several films, audio and video cassettes, records, and awards.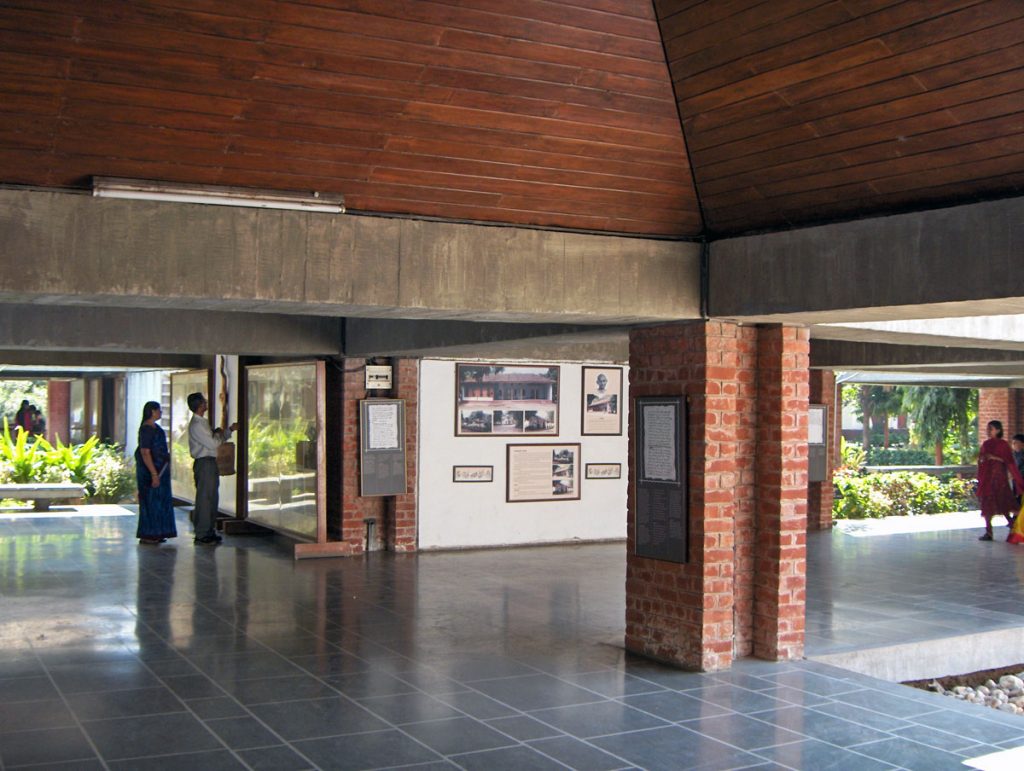 The museum shows the sheer brilliance of the Father of the Nation in three different galleries, namely, Gandhi in Ahmedabad, Painting Gallery and My Life is my message gallery.
Location: Gandhi Smarak Sanghralaya, Sabarmati Ashram, Ashram Road, Juna Vadaj, Ahmedabad – 380027
Timings: 8:30 AM to 6:30 PM
Entry fee: Free
Toy Museum
In the era of smartphones, toys seem a bygone era. To ensure that the charm of toys does not fade away with time, a toy museum was formed.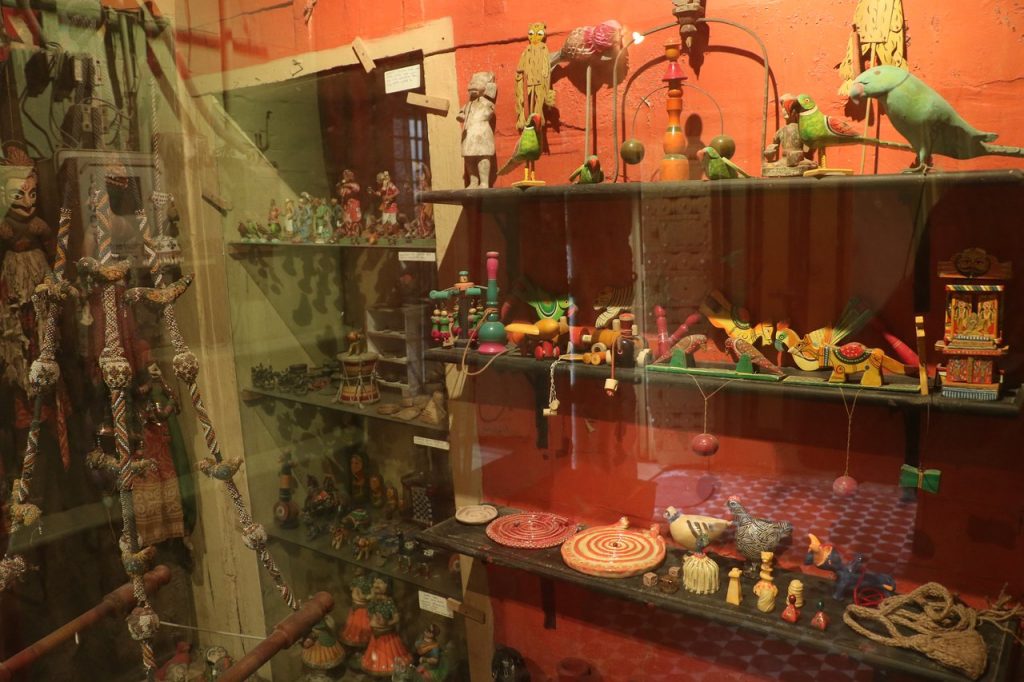 Even those belonging to the pre-mobile era would be unaware of the toys placed in the toy museum. The collection in the museum comprises traditional maze in ceramics, a replica of the snakes and ladders board game, Chaupar, a replica of board game pieces from Indus Valley civilization, traditionally carved wood Maharaja chess. Toys dating back to 300 years, textile dolls, terracotta toys, wooden toys, dancing dolls of the Thanjavur, and so on.
Founder of the Toy museum, Raheel Patel's sheer love for traditional games and his grandfather's collection of folk toys was the inspiration for the museum to preserve the culture, art, and design surrounding toys and traditional games.
Location: Haveli no. 1765, Dhobi ni Pole, Khadia, Ahmedabad – 380001
Timings: 11 AM to 4 PM
Entry fee: Free
Shreyas Folk Museum
Owned and managed by Shreyas Foundation, the Shreyas Folk Museum was established in 1974. The museum displays objects that are of ceremonial use, domestic use, toys, costumes, weapons, masks, handicrafts, and musical instruments from every state of India.
The museum is mainly divided into four sections, namely, Lokayatan Folk Museum, Kalpana Mangaldas Balayatan Museum, Kathani, and Shreyas Sangeet Vadyakhand. Each museum section has its uniqueness which was created in different years. The highlight of one of the museums is a huge elephant skeleton.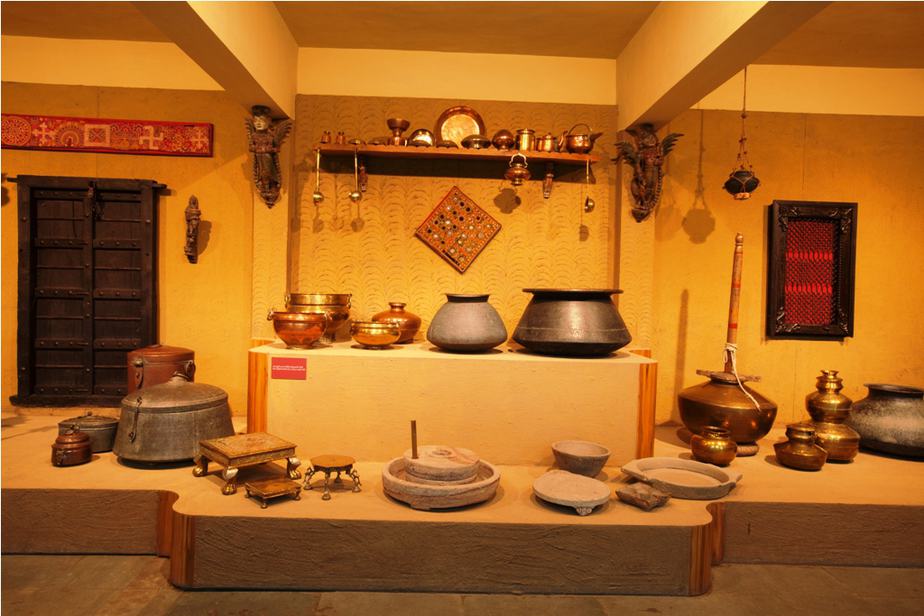 Art from various communities like Bharwad, Rabari, Koli, Ahir, Rajput, Brahmin, and many others are displayed in the museum.
The museum houses an extensive collection of the art of local artisans and traditional folk of the country.
Location: Shreyas Tekra Road, Opp. Mithila Society, Bhudarpura, Ayojan nagar, Ahmedabad – 380015
Timings: 3 PM to 5:30 PM (Tuesday to Saturday)
10:30 AM to 1:30 PM and 3 PM to 5:30 PM (Sunday)
Closed on Mondays and public holidays
Entry fee: Rs 10 (Adults) Rs 7 (Children)
Conflictorium
As the name suggests, Conflictorium: Museum of Conflict is dedicated to discussing conflicts. The aim of this one-of-its-kind museum is to promote acceptance of conflict and discussion on disputed issues, a resource centre for 'peace and conflict', and support vulnerable groups. The museum comprises a Conflict Timeline, Gallery of Disputes, Empathy Alley, Moral Compass, Memory Lab, Power of the New and a Sorry Tree.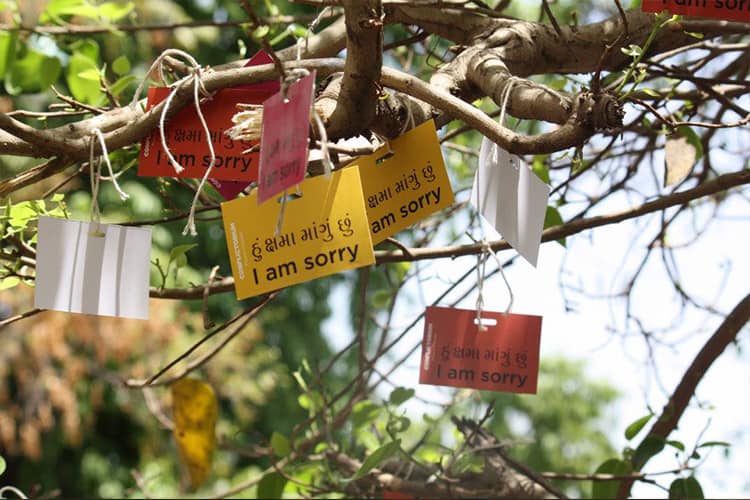 Location: Gool Lodge, Mirzapur Road, Opp. RC High School of Commerce, Nr Chalte Pir ni Dargah, Delhi Chakla, Ahmedabad – 380001
Timings: 11 AM to 8 PM (Closed on Mondays)
Entry fee: Free
Frequently Asked Questions (FAQs)
What are the best places for museums in Ahmedabad?
There is not one but several museums worth paying a visit to. Calico Museum, Sardar Vallabhbhai Patel National Memorial, Toy Museum, Vintage Car museum are just a few to mention.
Which place provides the best museums in Ahmedabad for kids and families?
Toy Museum and Shreyas Folk museum is highly recommended for kids. For families, Gandhi Memorial museum and Vechaar Utensils museum would be the best place to be.
Which places provide the best museums in Ahmedabad for groups?
Every museum in Ahmedabad is open to group visits, however, the museum team needs to be informed beforehand about the group visit.
Which places provide the best museums in Ahmedabad for travelers on a budget?
Almost all museums in Ahmedabad are budget-friendly with the museums charging meagre entry fee while a few charge no fee at all. You must visit the museum's official website to know the entry fee.