There is a famous dialogue that says, "Sunday Ho Ya Monday Roz Khao Ande"  with regards to this saying we must say that eggs are a really important part of a diet. Eggs are largely consumed by people because they are high in protein and provide essential nutrients to the body. While talking about people of Gujarat, they are mostly thought to be vegetarians but a reality check that is not the truth. Ahmedabad has a ton of egg restaurants to offer for egg lovers.
People here enjoy every kind of food and it wouldn't be wrong to bestow them the tag of 'foodies'. Amdavadis love food and this can be seen with the increase in the number of food chains coming to Ahmedabad and not only this you can also savor the taste of best street foods over here.
The increase of people consuming eggs in Ahmedabad has led to the emergence of many egg restaurants in the city which has ultimately led people to the confusion of choosing one among them. But don't you worry, here we are to provide you with a list of best egg eateries near you in Ahmedabad.
EGG RESTAURANTS IN AHMEDABAD
D'TALLII EGG
D'Tallii is in sync with its name as the dishes are also named on names of various liquor brands and is based in Navrangpura with a lot of options for people who love eggs. They have various dishes such as Breezer Plate, Bacardi Toast, Green Label Omelette, Signature Omelette, Blender's Kheema, Bedweiser Rice and also cocktails like Hayward's Special and Double special to name a few. If you can't drink liquor, at least you can eat it here for sure.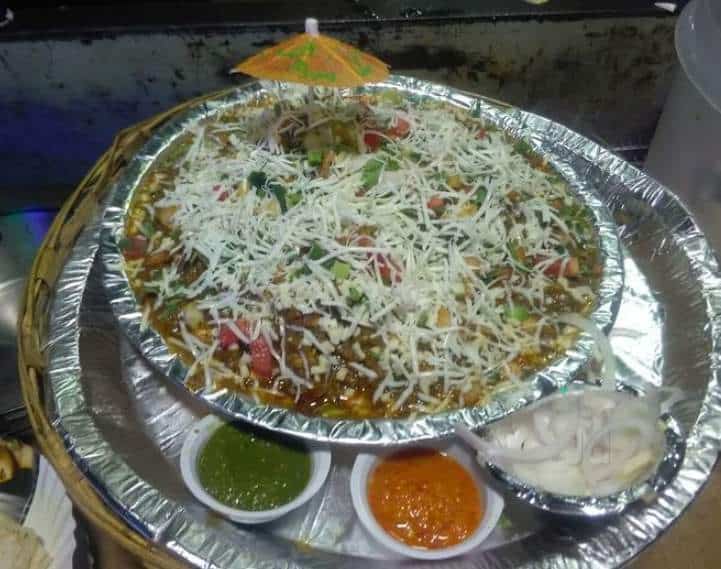 Must try dishes: J'Walker's Special, Patron Special, Jack Daniel's Special
An average cost for two: 550
Address:
Asia House, Swastik Cross Road, Navrangpura
GF 5, Aditya Avenue, Opposite Krishna Bungalows, Near Ashok Vihar Circle, Visat Gandhinagar Road, Chandkheda
Shop 2, Kaladarshan Complex, Ground Floor, Satellite
108, First Floor, Super Mall 1, Infocity, Gandhinagar
24, Ground Floor, Parth Empire, Bhagyanagar Society, Opposite Maninagar Police Station, Balvatika, Rambagh, Mani Nagar
7/8, Ground Floor, Newyork Tower, Near Thaltej Cross Road, SG Highway, Thaltej
A-63, Celebration City Centre, Opposite Chittvan, South Bopal
Timings: 11 am – 3 pm , 7 pm – 11 pm
BABA EGG EATERY
If you are someone who loves to have eggs in a desi way with some fusion then don't miss out this place as they varied options to choose from to list a few, American Lachko, Moglai, Bhaji Omelette, Ravaiya, and Mexican Fry. They have various branches where you can undoubtedly gorge on these delicious egg dishes.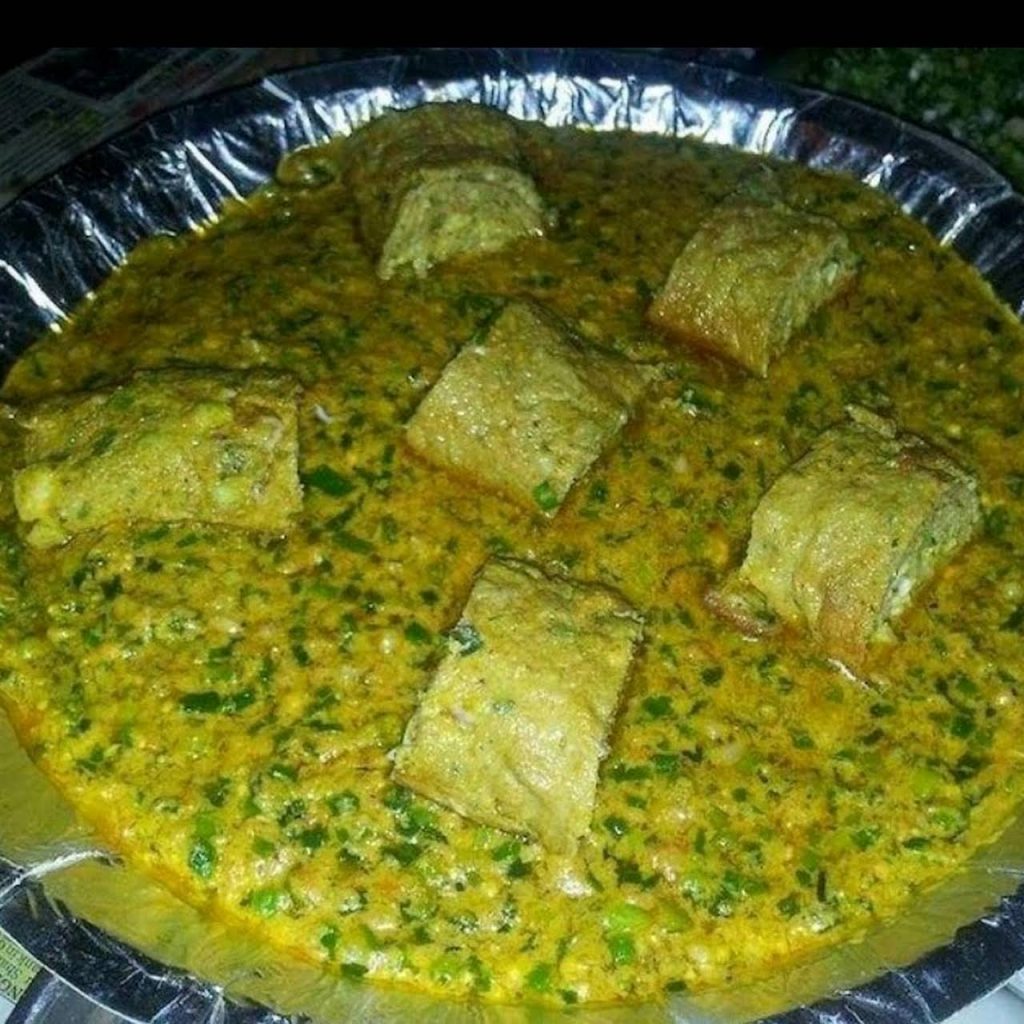 Must try dishes: Katki Gotalo (Regular), Cheese Lachko, Jannat
An average cost for two: 300
Address: Rajpath Club Road, Ambli, Bopal
Timings: 5 pm – 11:30 pm
EGAREA
This restaurant specializes in eggs and has branches all over India with its origin in Ahmedabad. There are various choices one can opt for such as Egg Kejriwal, Shakshuka, Chunky and Makhni, Kochi Curry, Makhni Bhurji Burger, and Noodles Egg Soup. Someone who loves egg not only in starters but the main course too can surely give this place a visit.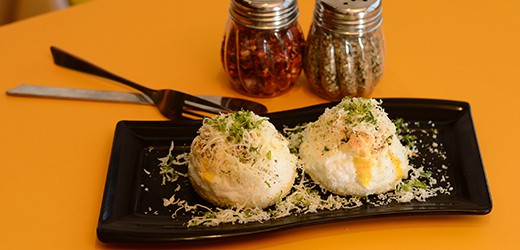 Must try dishes: Mexican Egg Rice, Thele Ka Swad (Bhurji), Dhoni's Super Six
An average cost for two: 700
Address: Akshar Arcade, B Wing – First Floor, Opp. Memnagar Fire Station, Navrangpura
Timings: 11 am – 11 pm
EGG BOX – EGG RESTAURANT in AHMEDABAD
This egg eatery has a dhaba like vibes which will ultimately please people who love dining at such places in the presence of nature in order to refresh themselves. They provide various options such as Egg Tufani, Boiled Tikka Masala, Egg Chilli Dry, Australian Fry and also have some vegetarian options too.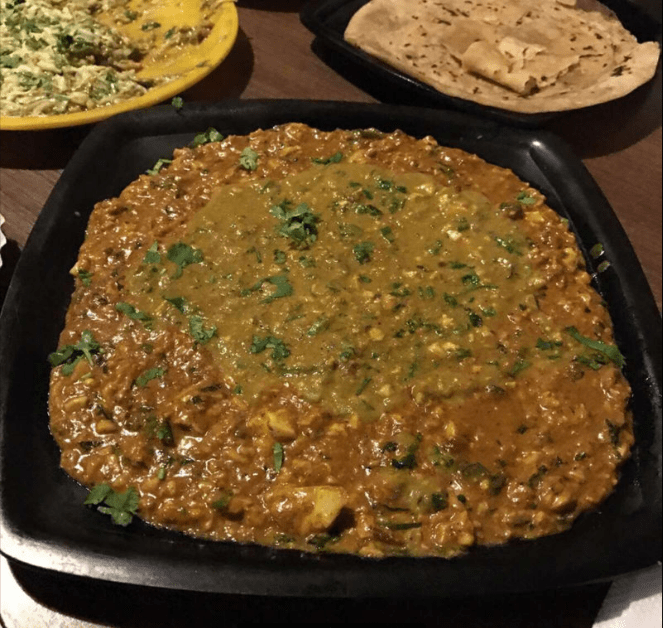 Must try dishes: Egg Lahori, Egg Paplet, Egg Boat
An average cost for two: 500
Address: Near Kalibari Mandir, Rajpath Club, Bodakdev
Timings: 11am – 11pm
PROTIN EGG EATERY
This egg joint has various branches to savor your taste buds with their amazing egg dishes like Anda Tikka, Desi French Toast, Monaco Bites as starters while in Omelette there are various options such as Makhani Cheese Burst, Chipotle Cheese Burst. To our surprise, they also provide Turkish and Afghani options like Lababdar, Bhuna, Parda Afghani. So if you are someone who loves such dishes, do visit this place.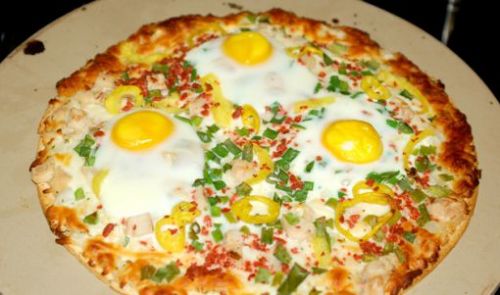 Must try dishes: Lababdar, Ghotala Rice, Majedar Makhani
An average cost for two: 400
Address:
Shri Krishna Complex, Above Crossword, Mithakali, Navrangpura.
GF- 2, Galaxy Signature, Science City Road, Opposite Shakun Bungalows, Sola
Timings: 12 pm – 3 pm , 6 pm – 12 midnight
R.K. EGG EATERY, AHMEDABAD
Talking about R.K. egg eatery, they have a variety of options to choose with such as Dosa Omelette, French Egg Toast, Bombay Special Fry, Nargis Egg Gotala and much more. They also have other options in the menu such as Rice and sandwiches. They have several branches in Ahmedabad to serve you with fresh and tempting eggs.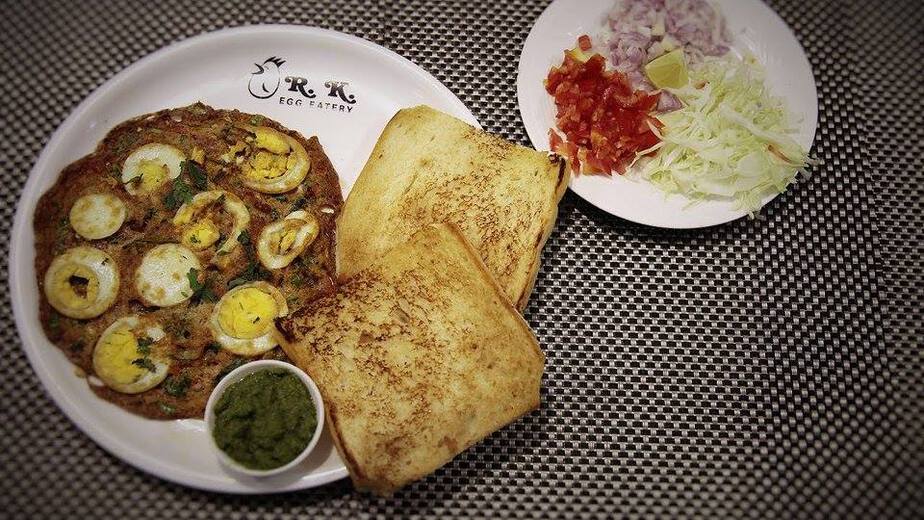 Must try dishes: Surti Egg Gotalo, Special Anda Bhurji Rice, Boiled Tikka Kheema
An average cost for two: 450
Address: A 8, Ground Floor, Himalaya Arcade, Vastrapur
Timings: 9 am – 12 midnight
THE EGG EATERY – EGGSTREMELY DELICIOUS
This restaurant situated in Maninagar provides you with a list of options divided into different segments such as Indian Scrambled Dishes, Pluffy and Folded, Curries Ka Mazza, Let's Give Fry Pe Try and Rice Ki Fundish. If you are accompanied by someone who is a vegetarian, then this is the best place to visit as they have some vegetarian options too.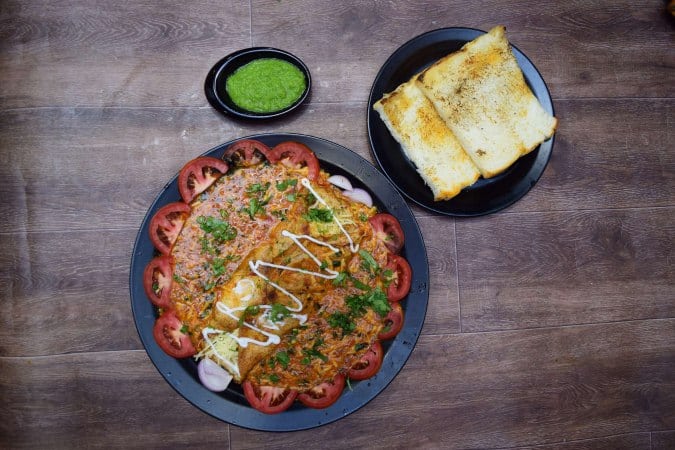 Must try dishes: Hyderabadi Egg Curry, Fusion Kheema Rice, Half Fry Anda Kheema
An average cost for two: 600
Address:
Opposite Jawahar Chowk BRTS Bus Stand, Jawahar Chowk, Maninagar
Near Civil Hospital, Shahibagh
Shop 34-35, Ground Floor, Srushti Arcade, Visat Gandhinagar Highway, Nr GEB Office, Motera, Chandkheda
Timings: 6 pm – 12 midnight
RAJU OMELETTE
This egg eatery was founded in Vadodara and then brought to Ahmedabad due to its increasing popularity among people. Back in 2012 it was also awarded the Times Now Foodie Award and became much more famous. Right now they serve at various places in Ahmedabad with delectable egg dishes like Butter Boil Tikka, Butter Crush Bhurji, Green Cheese, Butter Crush Half Fry. Like other places they don't have fancy names but as Shakespeare had said," What's in a name". While we would like adding something to it,' It's all in the taste'.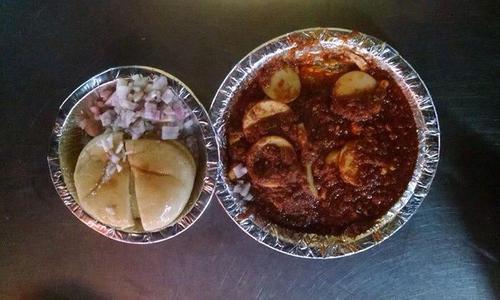 Must try dishes: Butter Crush Bhurji, Seventeen, Fifteen
An average cost for two: 400
Address & Time:
8/1, A – Block, Ganesh Meridian, Near ICICI Bank, S.G Highway, Sola (11 am – 11:49 pm)
2A, Bhoomi Arcade, Chandkheda (1 pm – 11 pm)
L 38, Indraprasth Complex, Near Himalaya Mall, Drive In Road, Gurukul (12 pm – 2 pm, 4:30 pm – 10:45 pm)
64, Radhe Square, Reliance Chowk, Kudasan, Airport Gandhinagar Highway (4 pm – 11 pm)
Shop 3, Shreenath Sarthak Complex, Near Torrent Power, S.P Ring Road, Nikol (4 pm – 12 midnight)
NEW EGG WORLD
This place is pretty simple but serves lip-smacking eggs and is located at various places in Ahmedabad. They have several options like Rajwadi Kari, Boil Kofta, Anjeer Roll, Pataudi, Masu Dhoso available in both oil and butter. If the names of these dishes leave you with curiosity then do visit this place.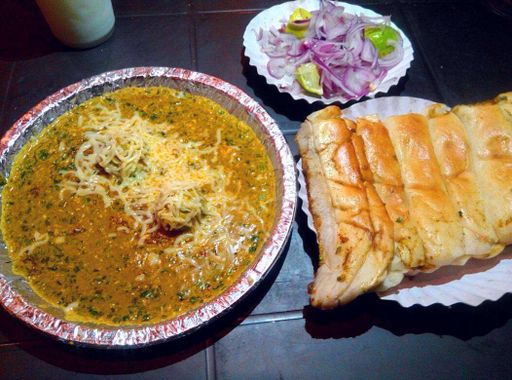 Must try dishes: Golmal, Rajwadi Kari, Mogali
An average cost for two: 500
Address:
Opposite Indian Oil Petrol Pump, S.G. Highway, Gota
Sunrise Center, Opposite Himalaya Mall, Drive In Road, Gurukul
G 22, Sarjan 2 Complex, Near Punjab National Bank, New CG Road, Chandkheda
Timings: 5 pm – 12 midnight
VIJAY OMELETTE
People who love street food and its unbeatable taste should surely visit this place and not give it a miss. It is located at Drive-in Road where they have a stall serving lip-smacking egg dishes like Shahi Mughlai, Hadikari, Egg Goti Locha Surti, and Mughlai Raj Kotnu at affordable prices.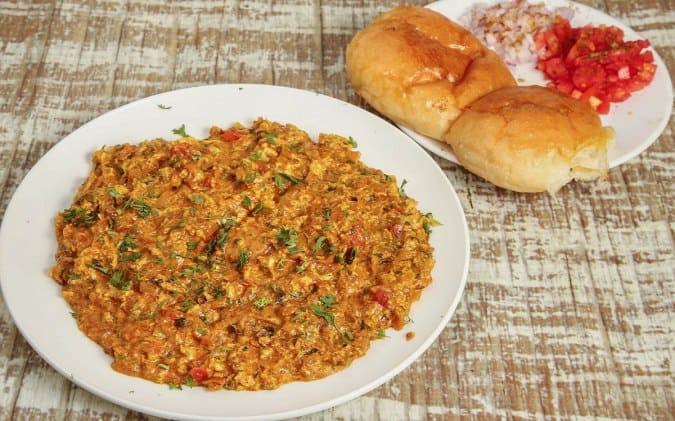 Must try dishes: Egg Paplet Curry, Y 2 K, Makhaniya Kheema
An average cost for two: 200
Address: Shop 1, Sterling Shopping Center, Near Asia English School, Drive In Road, Gurukul Timings: 6 pm – 3 am
So, if you are someone who loves eating eggs and likes to try different places, then do not give a miss to these egg restaurants on the list. It will be one of the best egg-eating experiences you've ever had. If you feel we have missed some egg restaurants do tell us in the comments.