Good food is a good mood, no one debates that. If the good food is healthy, can it still cheer you up? Of course! Without any doubt, Ahmedabad is a food lover's paradise. But what if you want to go week-ending at a healthy restaurant? If you're facing a hard time finding a healthy food outlet in the city, then you mustn't miss checking this specially curated list mentioning all the places in Ahmedabad that offer delectable healthy food which might help you on days other than your cheat day! 😉
List of best healthy food serving restaurants, café and take-aways in Ahmedabad
Greenscribe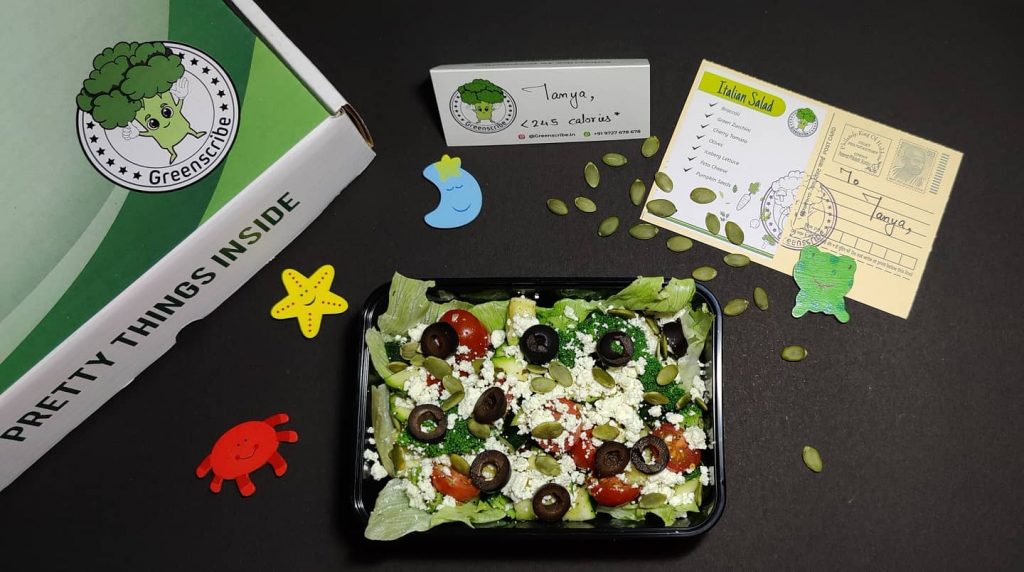 With a range of delectable healthy salads, Greenscribe is a place where you'll be spoilt for choices. We understand how difficult it is to convince yourself to order healthy food which is definitely not the case when ordering junk food. Greenscribe is your go-to place to order healthy salads from if you want exotic salads to get delivered at your doorstep. Your order will have a personalized postcard with calories mentioned on it. So you exactly know how much you are consuming. Sounds interesting! Greenscribe only has a home delivery option for all the salad lovers. 
Location: Near Saibaba Temple, Aryamaan Awaas, D Block, Ramdevnagar, Bodakdev, Ahmedabad.
Contact details: 9727678678
Average cost for two: Rs 700
Thank God It's Healthy (TGIH)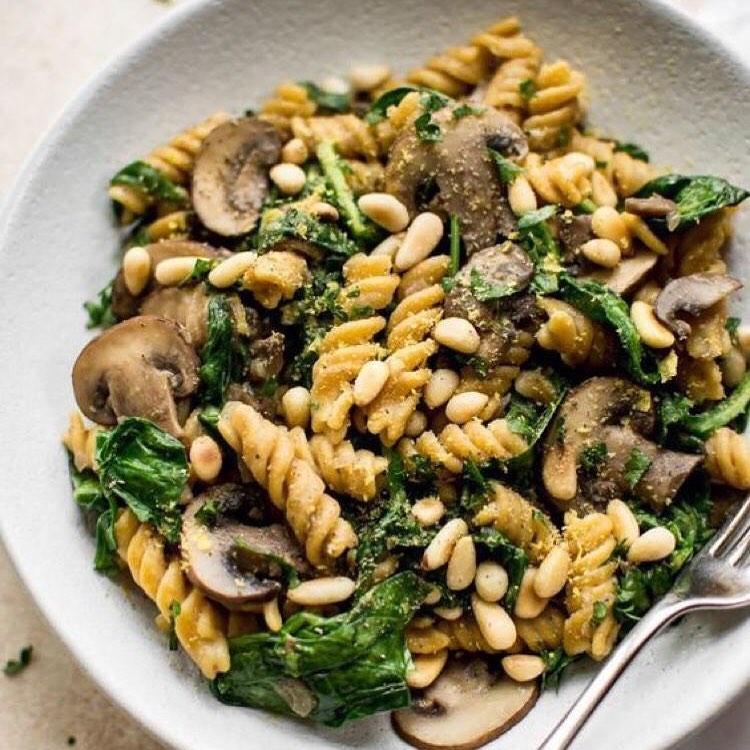 As the name suggests, you will find all kinds of healthy options available here. We all are elated when it's TGIF (Thank God it's Friday) and we are equally elated for the existence of TGIH. This place is known for its list-long healthy options to choose from and fusion dishes. TGIH's menu describes the calories of each dish separately so you exactly know what you are consuming. Choose from the Bahubali Main Course to some mouth-watering power bowls or grilled fish along with ketogenic diet food options. You shouldn't miss out trying Yogurt Parfait and Chia Seed Pudding dessert.
Location: 20, Galaxy Bazaar, Sunrise Park, Near Black Salon, Vastrapur, Ahmedabad
Contact details: 9828541001
Average cost for two: Rs 700
Terra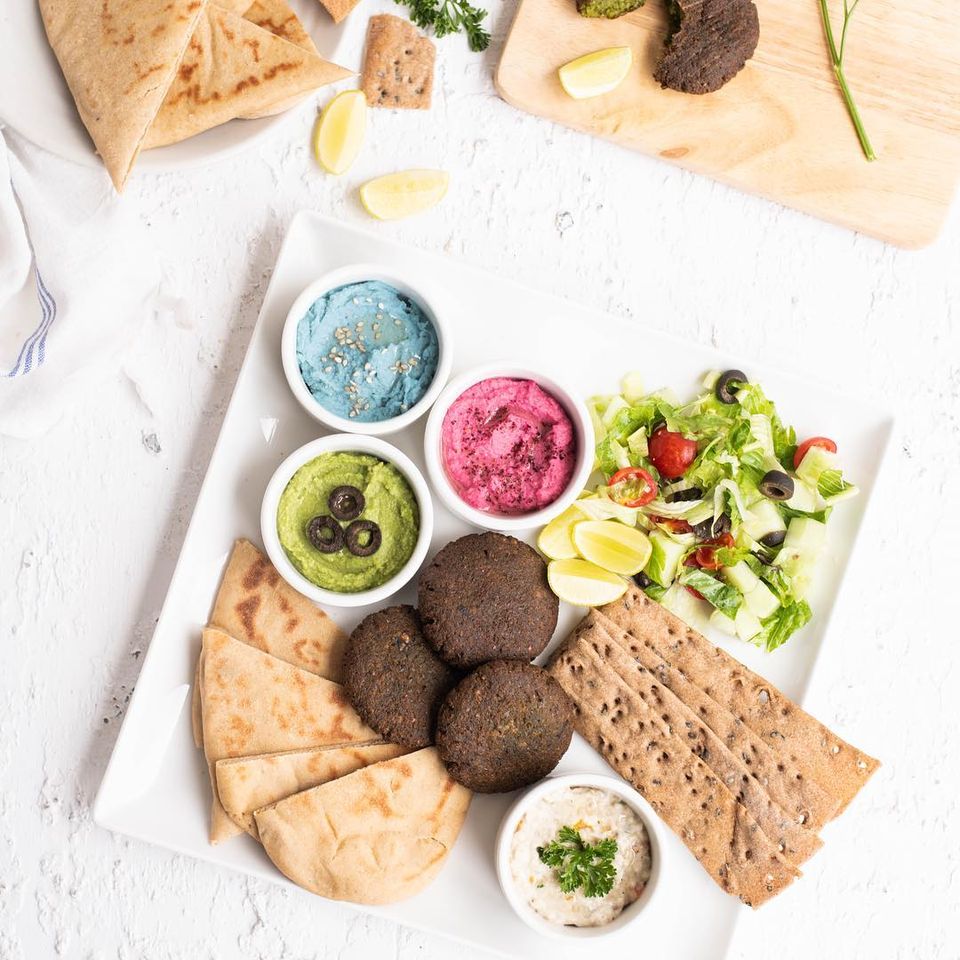 Terra provides healthy food by using health-conscious ingredients that come from across the globe. Have you ever tried blue hummus? No? Then head on to Terra and try Blue Spirulina Hummus which has vitamins, minerals and antioxidants in abundance. Other must-haves in the list include Superfood Salad and Patacones. One of the unique things about Terra is that they try to change the menu every six months. How interesting is this! Did you know? Terra also offers vegan food options.
Location: Ground Floor No 15, Shivalik Shilp, Iskcon Crossroad, Ahmedabad
Contact details: 07202908339
Average cost for two: Rs 1,000
Have you checked the list of best vegan restaurants in Ahmedabad? Click here to know more.
Subway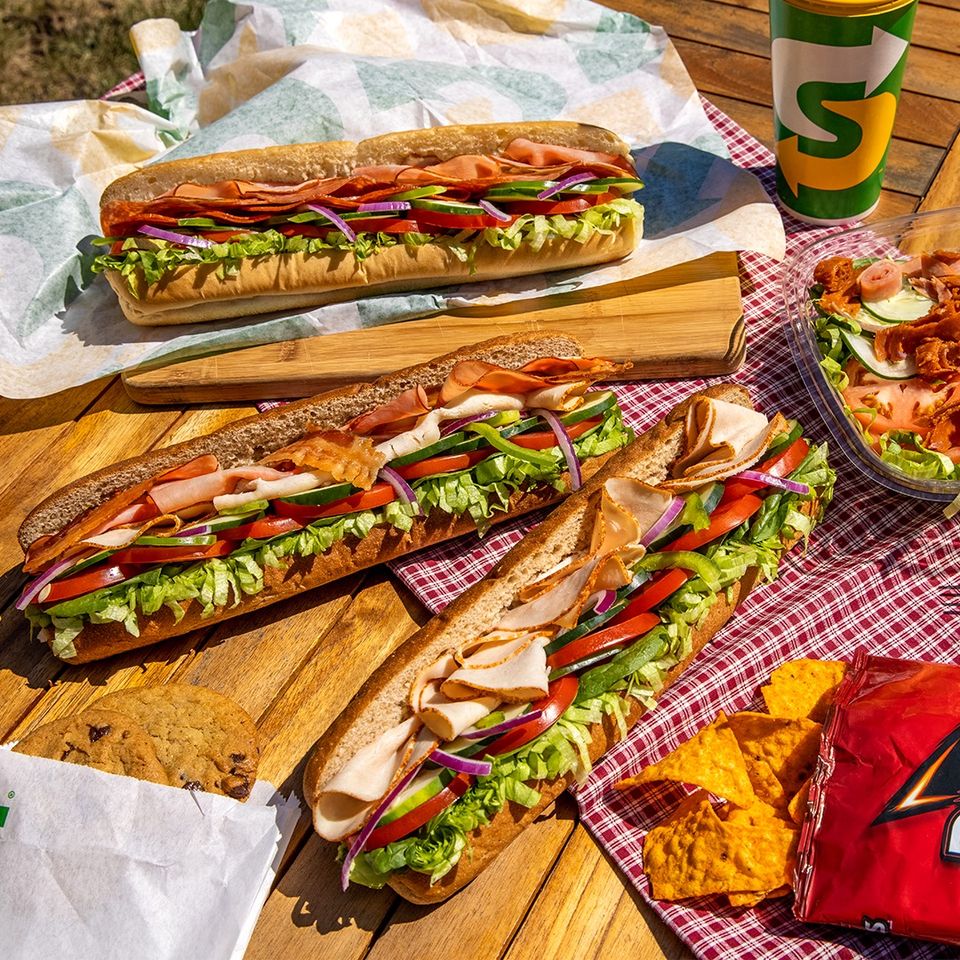 This place doesn't need an introduction. Subway has provided us with healthy options for years and continues to be a favourite of many. Subway is any meal kind of a place where all your needs are satisfied with signature wraps, salads, snacks, breakfast, sandwiches and chhota sub with all items healthy available in both veg and non-veg.
Location: Subway has multiple outlets in Ahmedabad
Average cost for two: Rs 500
Sante Spa Cuisine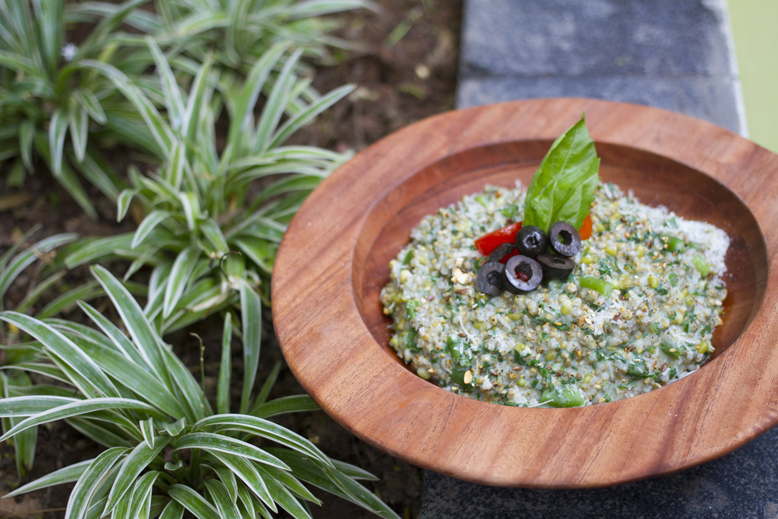 Apart from offering delectable vegan options, Sante Spa cuisine is known for its healthy food options too. You can choose from healthy options or vegan salads, all your healthy food cravings are catered to here. Even in your wildest dreams have you ever thought of gifting a healthy food platter to someone? Well, at least you can do it through Sante Spa Cuisine that includes, crackers, hummus, fresh fruits and more.
Location: 2nd Floor, White Crow, Block B, Near Navratna Business Park, Sindhu Bhawan Road, Off S.G. Highway, Bodakdev, Ahmedabad
Contact details: 06359875514
Average cost for two: Rs 800
Cellad Eatery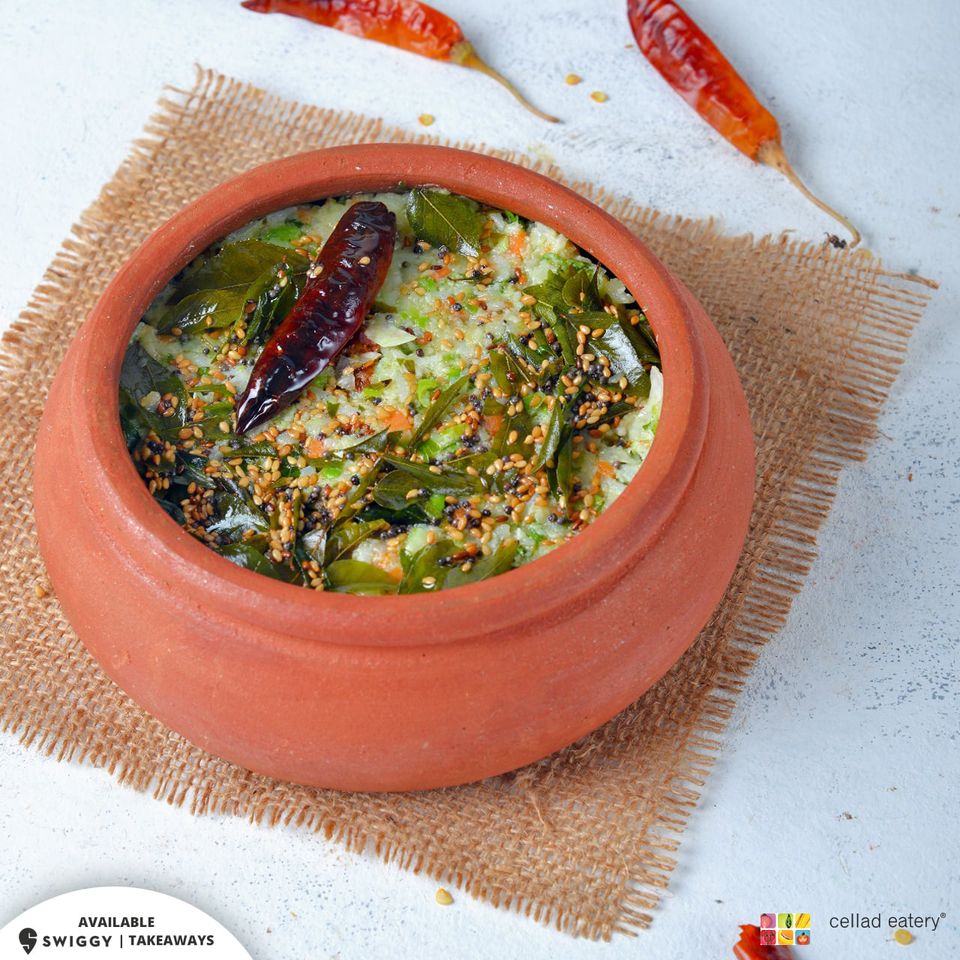 If healthy eating is your thing, then Cellad Eatery should fall in the must-visit place list. With a wide unlimited buffet option available, satisfy your healthy food cravings. Apart from buffet, Cellad Eatery also offers an easier option of takeaway meals that include quinoa bowls, pita and hummus, salad of the day, vegetable handvo, spicy masala khichdi and so much more.
Location: 401, City Square Building, Near Old Passport Office, University Area, Gulbai Tekra, Ahmedabad
Contact details: 9898732642
Average cost for two: Rs 900
Falashin Juices and Dishes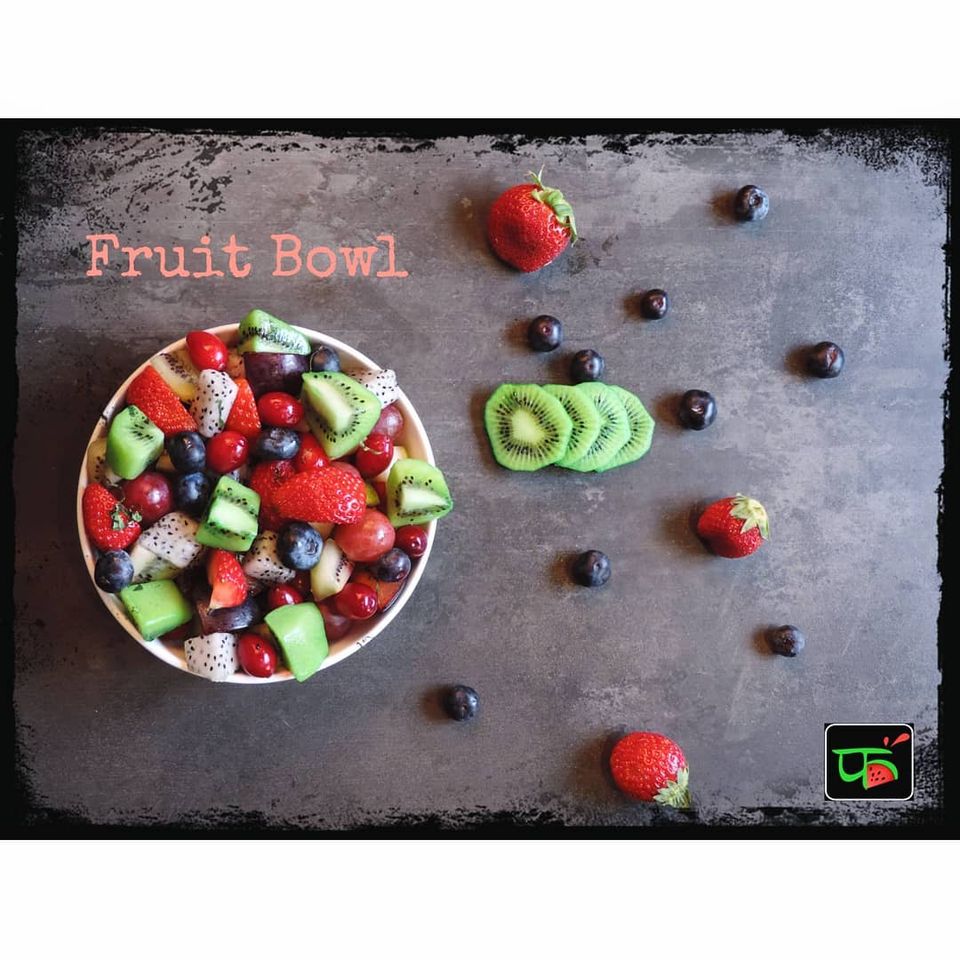 Healthy food does not necessarily mean a combination of various healthy food items, it can simply be fruits and juices and Falashin helps you tick off that requirement of yours in Ahmedabad. Mixture fruit juices, fruit bowls, protein shakes and detox juices definitely seem worth trying.
Location: FF 17-18, Ganesh Maple Trade Centre, Near Surdhara Circle, SAL hospital road, Memnagar, Ahmedabad.
Contact details: 09687931111
Average cost for two: Rs 650
Fit O'Clock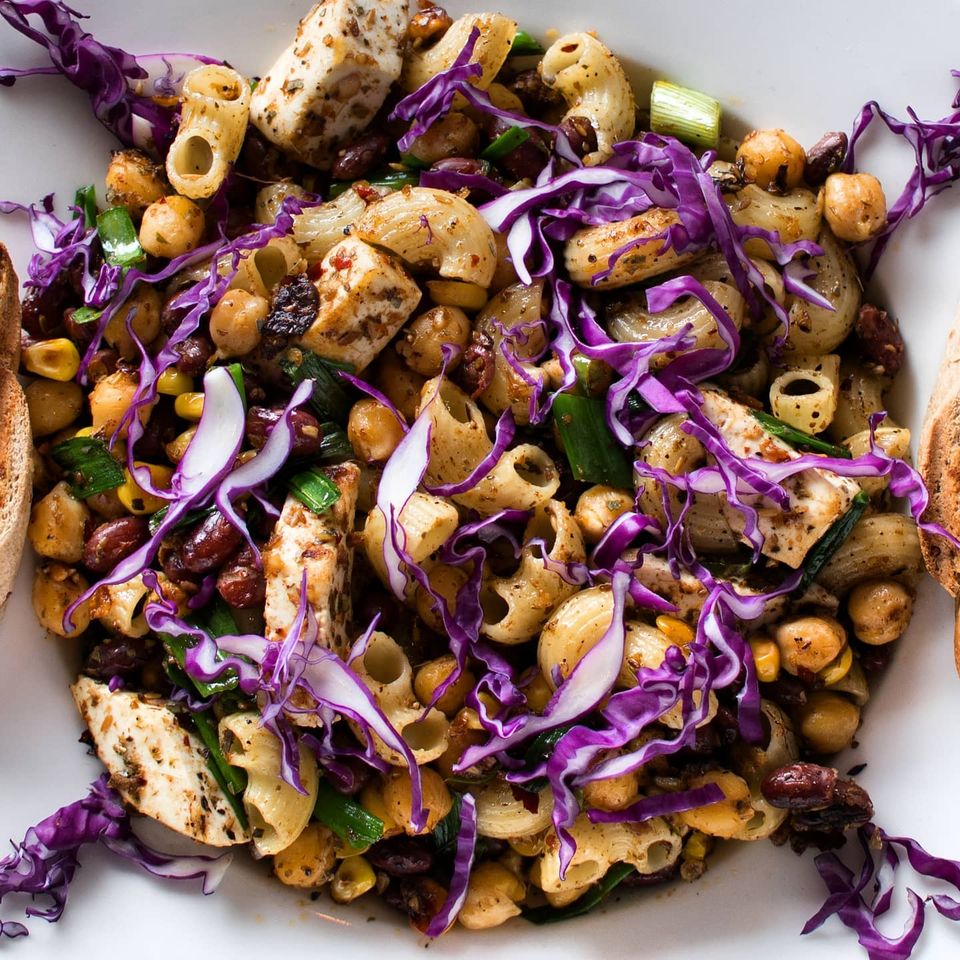 Yet another healthy food serving restaurant, this place does not have a dine-in option but takeaway and delivery can be opted for. Who says only cheat days should be celebrated? You can celebrate by ordering healthy food too from the vast menu that includes quinoa vegetable pilaf, lemon and herb salad and crisp field greens in tomato basil vinaigrette. You can check their menu for further options.
Location: 303/304, 3rd floor, S square, Opp. Gowardhan Party Plot, Thaltej, Ahmedabad
Contact details: 09727704442
Average cost for two: Rs 700
FitFuel & Co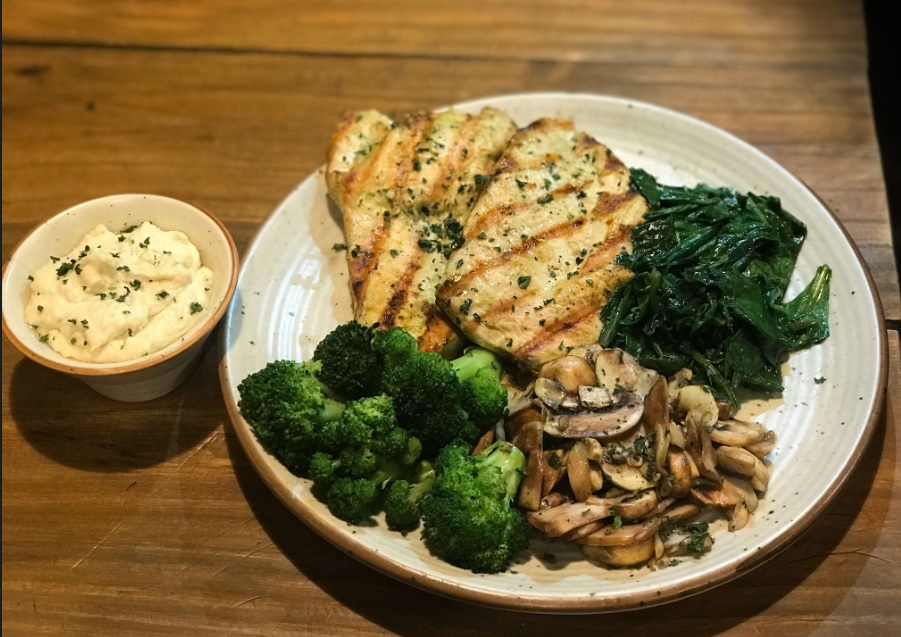 Firefuel special masala oats, oats and granola meal bowl, sauteed vegetables and in desserts oats smoothie and whey protein smoothie available at FitFuel & Co will make sure that you remain fit. This place too mentions the calories besides each item which makes it easier for you to choose depending on your diet plan.
Location: GF -20, Galaxy Bazaar, Opp. Sunrise Park, Near Black Salon, Ahmedabad
Contact details: 07567441001
Average cost for two: Rs 500
SaladFusion
We all know Vada Pav comes under the junk food category, but here at Salad Fusion, you can order healthy Vada Pav. Yes, few of the interesting and healthy items available here include Veggie Vada Pav, Pulse Dabeli, Veggie Atta Maggie and you can choose more healthy options too from the menu that comprises salads, smoothies and other healthy snacks.
Location: Shop J- 16, Nandavan 4 Complex, Opposite Aangan Party Plot, Satellite, Ahmedabad
Contact details: 07623087482
Average cost for two: Rs 400
Nutri Meal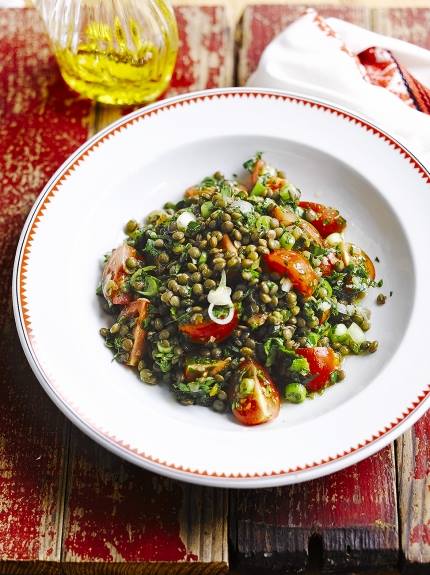 We can imagine how tedious and boring it can be to prepare healthy food at home daily. Nutri Meal is your one-stop-shop for healthy and nutritional meal service that will deliver healthy food at your doorstep. It covers all three meals and you can also opt for packages. The packages with varying cost are categorized in premium, half meal, diet programme, crash diet programme and they even offer corporate packages on a monthly and yearly basis. You can choose the package according to your requirement.
Location: H2 Payal flats, Opp. Reliance Jewels, Besides Balaji Avenue, Near Mansi Circle, Judges Bungalow Road, Ahmedabad
Contact details: 079-66050532
FitBrics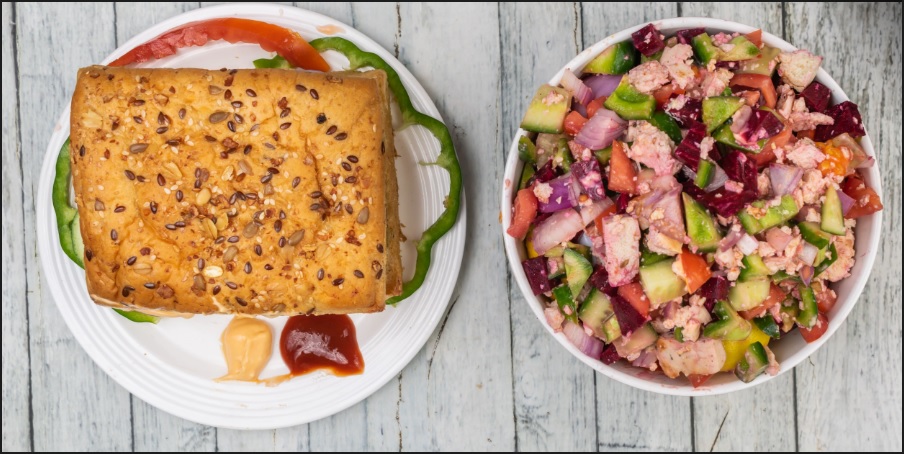 You can relish Iron Man here. You must be thinking I am kidding, but no you can consume Iron Man for real – a sandwich though. Make sure to read the calories, proteins and carbs below each item before placing your healthy food order. With three branches in different areas of the city, FitBrics caters to your healthy food cravings. An added advantage is that they deliver healthy meals at your doorstep!
Location:
Branch 1: Floor 2, Sigma Legacy, IIM Road, Near Panjrapole Char Rasta, Vastrapur, Ahmedabad
Branch 2: 305, Above Life Fitness Point, Near Mahalaxmi Cross Road, Paldi, Ahmedabad
Branch 3: Life Fitness Pro, 5th Floor, Siddhi Vinayak Complex, Near Ghevar circle, Shahibagh, Ahmedabad
Contact details: 9925562888
Average cost: Rs 400
And you thought Ahmedabad did not have healthy food options, here you go! Head on to these binge-worthy healthy food outlets! Let us know if you find any other healthy food serving restaurants in Ahmedabad in the comments below.