Ahmedabad is the seventh-largest city in India and the biggest city in Gujarat. People come to Ahmedabad from different places to find occupations, for business and trade. The city is known as the Manchester of India. People in Ahmedabad work hard to improve their lifestyles. During weekdays we can see people running around to meet their goals and deadlines. Then comes the weekend when people want to relax. Many people coming from other cities are not aware of the One-day picnic places near Ahmedabad. Here we provide a detailed and comprehensive list of these picnic places.
List Of One-day Picnic Places Near Ahmedabad
Zanzari waterfalls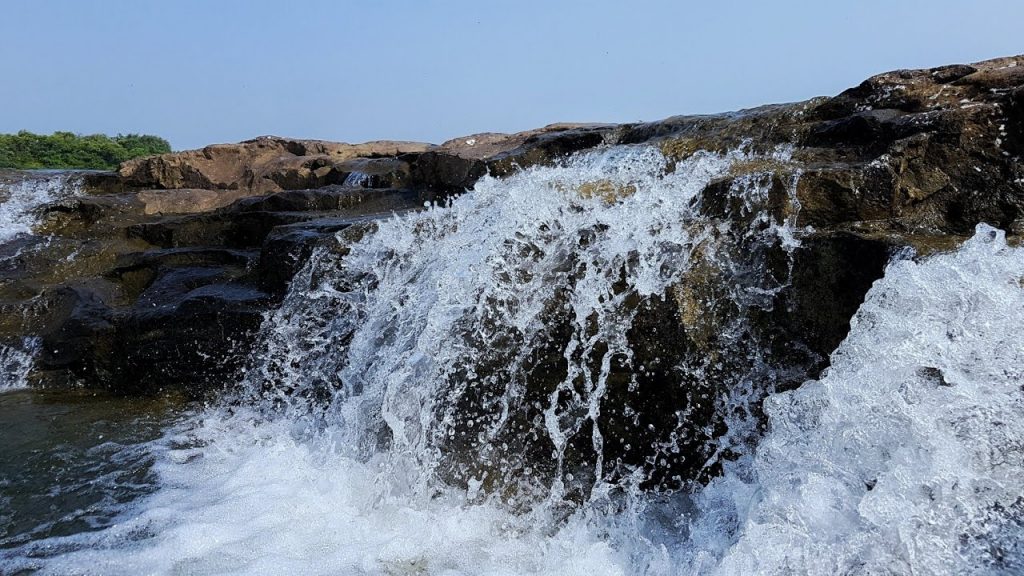 This waterfall is one of the best places to visit for nature lovers. The soothing and calm sound of the waterfall will be good relaxation for you. The waterfall is about 25 feet high. The photography lovers will get a picture-perfect view of the beautiful waterfalls. The best time to visit this place is after the monsoon season when the flow of water is high. There are places over here where you can sit and enjoy the beauty of nature. You can also visit the Shiva temple located nearby.
Best time to visit: September to February

Activities to do: Hiking, Camel ride, and photography

Distance from Ahmedabad: 75 Km
Tirupati Rushivan Adventure Park
Tirupati rushivan adventure park
Good food, enjoyment, celebrations, and adventure are the four main things to bring people together. The place where you get all four of these things together is Tirupati Rushivan Adventure Park. Gujarat's largest adventure and water park offer you a day filled with unlimited thrill-filled adventure and fun. Here you are open to carry your own food, but, if not then you do not need to worry. Mouthwatering delicacies are served at their multi-cuisine restaurant Meera Hotel.
Best time to visit: Week-ends

Activities to do: You can enjoy various rides.

Distance from Ahmedabad: About 75 km
Akshardham Temple, Gandhinagar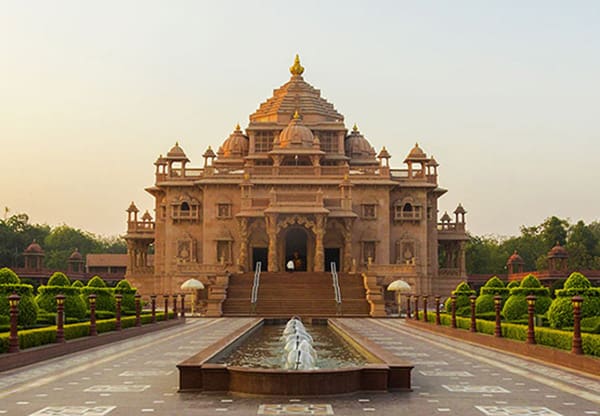 The literal meaning of Akshardham is the divine residence of God.  The beautiful temple is carved with messages from ancient Hindu scriptures and traditions. Here they believe that each and every living soul is a part of God. The Mandir is a tribute to Bhagwan Swaminarayan. A trip to Akshardham is an enriching experience in itself.  It helps you realize the power of prayer and your inner strength.
Best time to visit: 9:30 AM to 7:30 PM (other than Mondays)

Activities to do: Watching a short film on Bhagwan Swaminarayan, the Sat-Chit-Anand water show and the Sahajanand Van.

Distance from Ahmedabad: 30 Km
Statue of Unity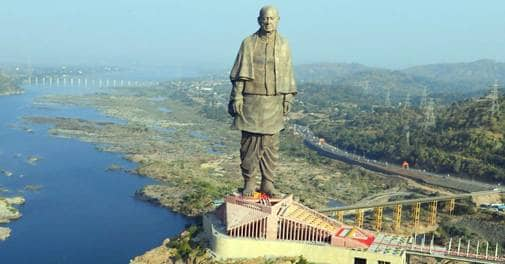 Statue of Unity is a befitting tribute given to Sardar Vallabhbhai Patel, the iron man of India, whose brains were behind bringing different states under the Government's regime after the Independence. So, the Statue is truly named the Statue of Unity. The magnificent statue stands 182 mt tall on Sardar Sarovar Dam. While visiting the statue you can also see the Sardar Sarovar Dam, which is a gravity dam on the Narmada River and provides water to four Indian states namely Gujarat, Rajasthan, Madhya Pradesh, and Maharashtra.
Best time to visit: N/A

Activities to do: You can have a beautiful view of the Sardar Sarovar Dam and tall Mountain ranges from the viewing gallery inside the statue at 135mt height, do boating at the Sardar Sarovar Dam, take a selfie at the selfie point, visit the flower garden, have a look at the Museum dedicated to Sardar Patel, and enjoy the light and sound show.
Distance from Ahmedabad: 197 Km
Polo Forest Ahmedabad
Polo Forest is God's beautiful gift located near the city of Ahmedabad. Endowed with natural beauty, it is one of the gems carved into the crown of Ahmedabad city. The forest is one of the most famous picnic spots, which will provide you with a great trekking experience of 400 km of greenery, view of ancient and majestically carved temples and a dam over beautiful river Harnav. The forest comes under the Vijaynagar forest department. If you want to stay at the Forest department accommodation, then you have to make a prior booking at the following site.
Best time to visit: Any time between September to December.
Activities to do: You can do trekking and photography over here. It is advisable to hire an experienced guide and take him with you while trekking so that you do not lose your way.
Distance from Ahmedabad: 150 Km
Thol Lake Bird Sanctuary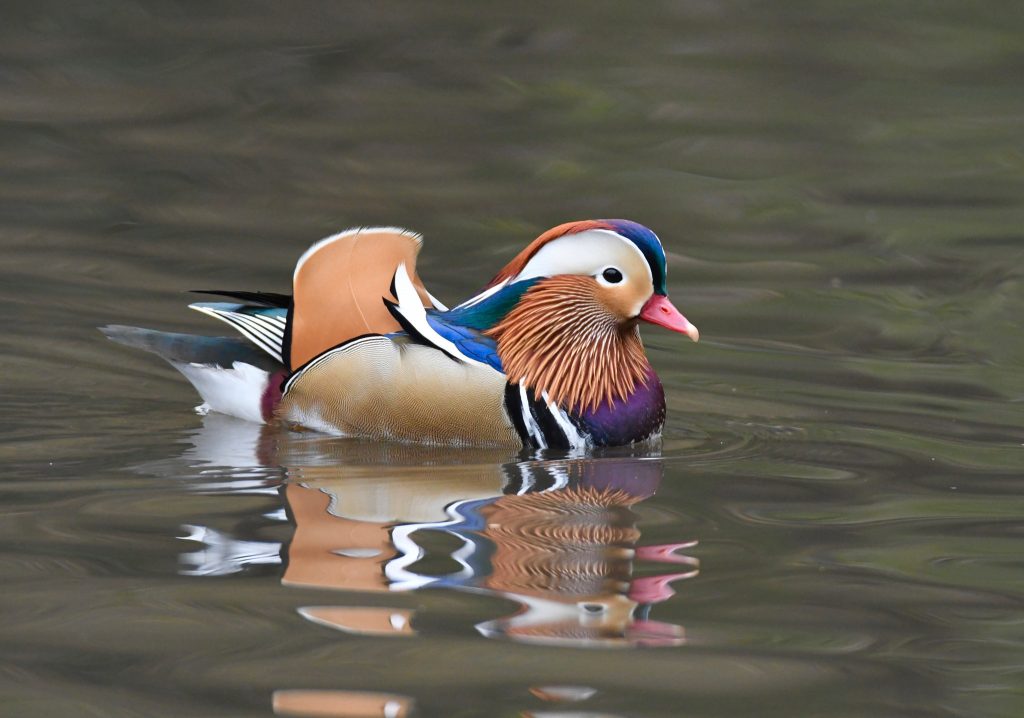 This lake paradise for birds and bird watchers is spread over an area of 7 KMS². Flocks of birds can be seen winging together and circling in the sky. More than 150 species of birds grace us with their presence. It was built as an artificial lake for irrigation in 1912 in Kalol district and got converted into a bird sanctuary in 1988.
Best time to visit: 6:00 AM to 5:30 PM Winters and Monsoon season
Activities to do: Bird watching and photography
Distance from Ahmedabad: 25 Km
Also Read: Places to Visit in Ahmedabad
Nalsarovar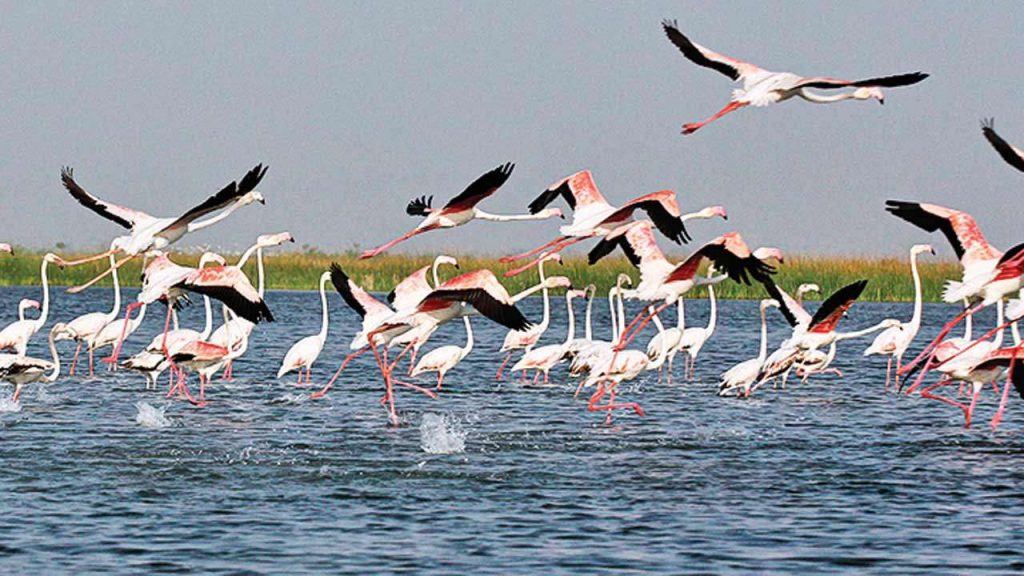 It is one of the largest bird sanctuaries in India with an area covering up to 120.82Kms². You can spot more than 210 species of migratory birds like ducks, rosy pelicans, herons, geese, flamingoes and many other nomadic tribes of birds. Other than bird watching boating is another main activity as they take you via boat deep in between the lake to observe these birds. Generally, Birds are coming during winter. It's advisable to wear a hardshell jacket or any other winter wears. 
Best time to visit: 6:00 AM to 6:00 PM Monsoon and Winter Season
Activities to do: Bird watching, boating, horse riding along the banks of the lake, and camping
Distance from Ahmedabad: 64 km
Rani ki vav Patan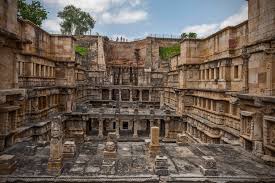 Rani ki vav was built by the widowed Queen Udayamati in the memory of her late husband King Bhimdev in the 11th Century. It is one of UNESCO's world heritage site. The construction of this step-well is very intricate in Maru Gurjara archaeological style. Vav has seven levels, an inverted temple and holds more than 500 artistic sculptures. The vav is situated in the town of Patan, Gujarat.
Best time to visit: Any time around the year before 7:00 PM
Activities to do: Visit the vav and enjoy the architectural beauty, photography, you can also visit the world-famous Patola (pure silk saree) manufacturing centres at Patan.
Distance from Ahmedabad: About 127 Km
Sun Temple Modhera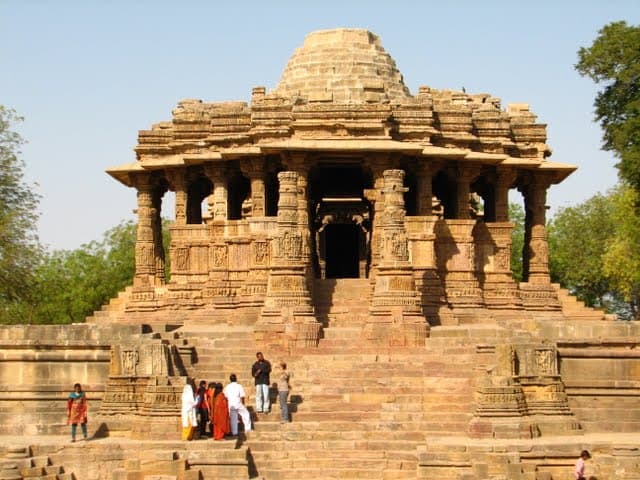 King Bhima I of Chaulukya Dynasty built the Sun Temple in 1026-27 CE in Modhera to pay homage to the Solar deity, The Surya Dev. It was built on the banks of river Pushpavati. The temple is archaeologically rich with beautiful sculptures and majestically designed Kunda with 108 shrines. The temple was built in Maru Gurjara Architectural style. The temple is designed in such a way that during equinox days the first rays of the sun directly falls on the image of Lord Surya and lights it up. The same thing happens during summer solstice days. This building is now maintained by the Archaeological Survey of India.
Best time to visit: Any time during the year before 5 PM.
Activities to do: You can have a look at the archaeology of this temple, take selfies and do a lot of photography.
Distance from Ahmedabad: About 100 Km
Jambughoda Wildlife Sanctuary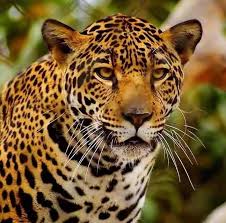 If you are a big fan of Nature and love to have a rendezvous with wildlife then this is the best place to visit. The view of the forest with undulating hills having a lush green cover of trees is mesmerizing. The sanctuary is home to more than 17 mammalian species and to leopards and pythons. You can avail good food at Jambughoda Eco-park. Tent accommodation is also available here.
Best time to visit: 6:00 AM to 7:00 PM November to March
Activities to do: Bird watching, trekking, photography, taking a jungle safari to see wildlife. You can also visit the Hathni Mata Mandir located nearby.
Distance from Ahmedabad: 180 Km
Indroda Nature's Park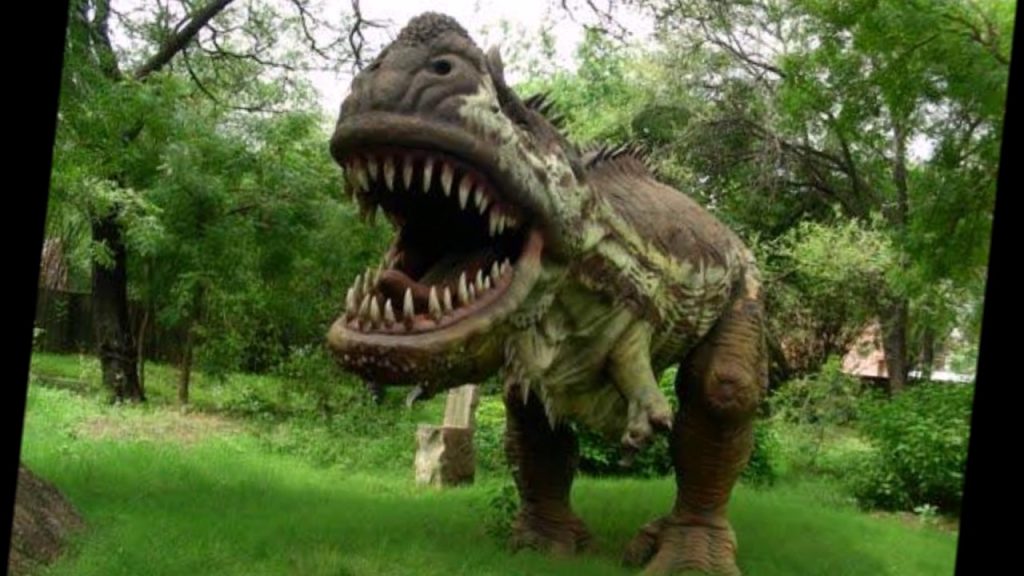 We all are big fans of Jurassic Park Movies, right? What if you get to visit a place as beautiful as Jurassic world in real life. It is unbelievable. Well, there is a place called Indroda Nature's Park near Ahmedabad that you can visit as a one-day picnic place. This park is located in Gandhinagar. It is the world's second-largest dinosaur egg hatchery in the world. You can also say hello to the fishes in the marine section, have a chat with various birds in the aviary section, have a tete 'a' tete with the reptiles in the reptile section, visit the botanical garden and do a lot more activities like camping and picnic over there.
Best time to visit: 8:00 AM to 6:00 PM Weekdays & Sunday (Monday closed)
Activities to do: Photography, camping, visit the wildlife and take selfies
Distance from Ahmedabad: 25 Kms
So, these are some of the one-day picnic places near Ahmedabad that you can visit and have fun. Do let us know in the comment section below if you know of any other place that can be considered as a one-day picnic place.