Ahmedabad based company Zydus healthcare has suspended one of its employee from its German Remedies located in Jammu & Kashmir over an " anti-national " post on a social network platform on Pulwama terror attack.
The dastardly act of terrorism by banned Pakistani terror group Jaish-e-Mohammed (JeM) on Thursday killed 40 Central Reserve Police Force personnel in Awantipora, in Jammu and Kashmir's Pulwama district.
The attack took place after a suicide bomber in a SUV loaded with 350 kilograms of explosives rammed into a convoy carrying over 2500 CRPF troops on the Srinagar-Jammu Highway.
After the news of the attack went public, it was a war of words on popular social media network asking for revenge and attack against the terrorist camp located in Pakistan. The social media platforms also saw few unsavory FB posts demeaning the armed forces and rejoicing the attack which caught the attention of netizens.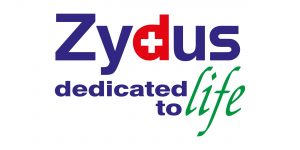 Iqbal Hussein working as a marketing executive at Srinagar headquarters of the company had commented on a such FB post on the terror attack as " This is called as real surgical strike" lampooning the death of the soldiers in the attack. This comment didn't go well with social media community who quickly noticed it. They started red circulating the screenshot of the comment in the popular social media channels and tagging its employer Zydus for strict action against him.
After this social media outrage, the company quickly issued a show cause notice letter to Hussein stating "anti-national comment on the company's name and image got tarnished and management has stated receiving furious reactions and questioning. "
Hussein is suspended from the job till the investigation is pending in the matter. The company has given Hussein 48 hour to explain his conduct in writing with proper supportive evidence to the management.
Be extra careful what you post on social media, you never know who will be listening and reading your post. Also, there is nothing called privacy on social media. Never tweet or post impulsively.