It is that time of the year when rings of summer are about to ring shortly. This year Ahmedabad witnessed cold snaps frequently. As winter was the coldest, summer is also expected to be the hottest. But Ashaval won't allow Amdavadis to go unprepared for summers.
So as one step forward towards summer you should be preparing a list of waterparks you can visit this summer! Well, waterparks not only help you to beat the scorching heat but also help you to spend some quality "family time". Also, waterparks are lucrative for internet glued children and would be appealing to take them out in their summer vacation which they spend with their gadget friends instead of their human friends.
Here Ashaval provides the list of all the waterparks that are in and around Ahmedabad with prices and necessary information that will come in handy when you will be making your summer holiday plans. 
List Of WaterParks In And Around Ahmedabad
Shanku's WaterPark & Resorts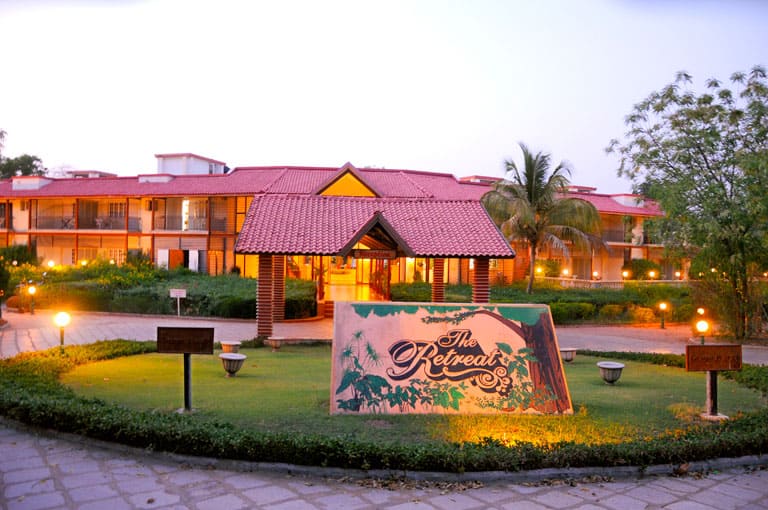 The water resort was built by Mr Shankarbhai Choudhary and is a top-rated resort and waterpark. The Shanku's waterpark offers rides that would give you an adrenaline rush, and at the same time, it provides some playful rides to impress your little angels. The waterpark imparts fun ride experiences with rides like – Lazy River, Racing slide, Aqua-Shuttle, and much more. Also, they have a rides section specially designed for children which will fascinate your kids. The park has dining facilities so that hunger does not stop you from enjoying.
The water resort has restaurants like "Cascade" which is fully air-conditioned and serves Punjabi, Chinese, and Continental along with traditional cuisines like Kathiawadi, Rajasthani, and Gujarati. They have a poolside coffee shop – "Snack Charmer". Another restaurant they have is "Fun & Food" serving Punjabi and South Indian food. 
The water resort also offers exotic rooms at nominal charges. They also have Mughal cottages too. Also, it provides other services like conference halls for corporate meetings, destination wedding arrangements, and much more. The water resort is a family entertainer for summers.
Location

Shanku's WaterPark and Resorts, Ahmedabad – Mehsana Highway, Mehsana, 384435, Gujarat.
Get Directions
Timings
10:00 AM to 6:00 PM
Contact No.
09099080090/80
Entry Charge
INR 350/- per person
Costume Rent
INR 100/-
Splash The Fun World

The water resort justifies its name. It is a water world that offers fun to all. It has all the elements you need for a perfect summer holiday. The waterpark has a plethora of rides to offer like  Body Slides, Speed Slides, Twister Slides, Raft Slides, toddlers' water playground, and whatnot. They have unique rides like Cyclone, dry landing, pendulum, and much more.
Other than that the major attractions at splash fun world are the aquatic discotheque and the waves pool. One most appreciable thing about Splash waterpark is that it has a proper ruleset for safety and they follow it very strictly.
Also, Splash-The fun world has deluxe rooms, cottages, banquet arrangements, conference halls, and restaurants serving mouth-watering food. Do explore this ultimate summer water resort!
Location
Splash The Fun World, Sarkhej-Sanand Road, Village Telav-Kolet Road, Ahmedabad, Gujarat 381102.
Get Directions
Timings
10:00 AM – 5:00 PM
Contact No.
09099073801
Entry Charge
Child: INR 500/-, INR 600/- ( food included)
Adult:  INR 600/-, INR 750/- (food included)
Costume Rent
Ladies: INR 120/-
Gents: INR 100/-
Maniar Wonderland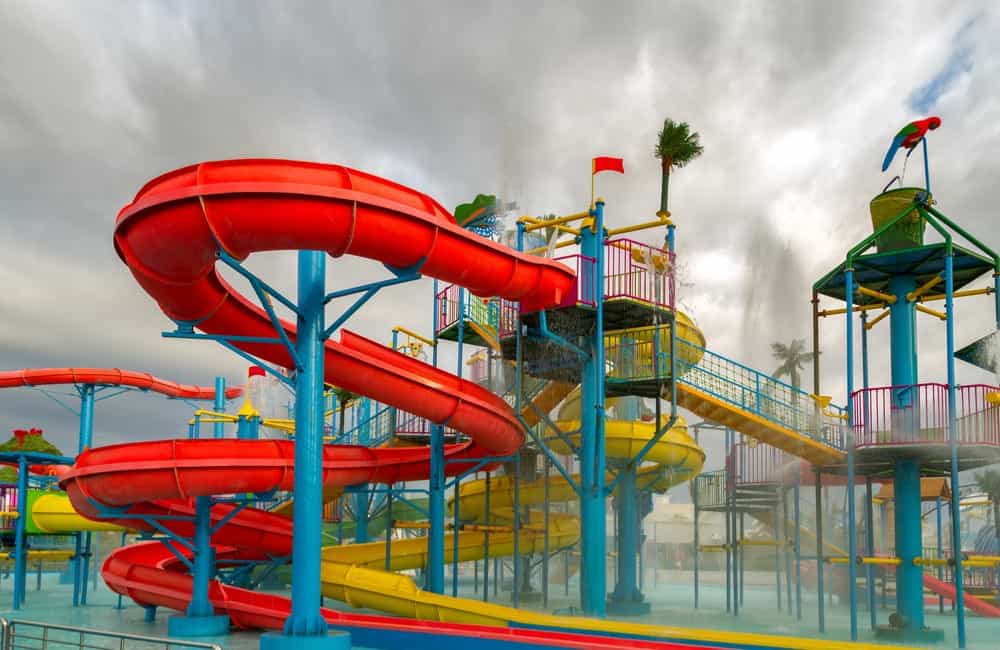 Maniar Wonderland has a variety of things to offer. You will find a waterpark, snow park, and adventure park all in one. The adventure park has 15 thrilling rides like Sling Shot, Aqua Ball, Aqua Roller, zip line, wonder chair to name a few. They have water rides which can be enjoyed without getting your clothes wet.
The wonderland gives you the facility to book a private waterpark just for your family on an hourly basis which will be available from mid-march. You can enjoy yourself with family and friends in the pool and have a fun time.
The snow park is the main attraction here. The park is set at -5° C temperature which is sure to give a "Switzerland" experience in scorching Ahmedabad! The snow park inside has hot beverages facility too. This is the only waterpark around Ahmedabad of its kind.
Location
Maniar's Wonderland, Highway, Behind Kiran Motors, Sanand – Sarkhej Rd, Sarkhej, Sarkhej- Okaf, Gujarat 382210.
Get Directions
Timings
10:00 AM – 7:00 PM
Contact No.
084600 10896
Entry Charge
INR 120/- (Redeemable and can be used for enjoying rides)
Rides Charges
INR 15/- up to INR 150/-
Snow Park Charges
Adult: INR 450/-
Child: INR 400/-
(Includes warm clothes)
Private WaterPark Charges
10 Persons (Minimum Charge): INR 2000/-
After 10 Persons INR 100/- will be charged per person
Jaldhara Water World

The Jaldhara waterpark stretching over an area of almost 15,000 sq. Ft and located near the beautiful Kankaria Lake is a perfect family picnic spot for your summer holiday. It would not be wrong to say that this was the first waterpark in Ahmedabad that become the most famous and everyone's favorite in no time.
The waterpark offers 15 exciting rides for adults as well as children. Wave pool, splash pool, and many other rides for children are offered by Jaldhar Water World.
The water world only opens during summers and is famous among Amdavadis for years. Every summer, thousands of Amdavadis turn in to have a good leisure time with family and friends.
Location
Jaldhara Water World, Near Kankaria Gate No.5, Balvatika, Kankaria, Maninagar, Ahmedabad, Gujarat 380028.
Get Directions
Timings
9:30 AM – 5:30 PM
Contact No.
09727162260
Entry Charge
INR 300/- per person
Swapna Srushti WaterPark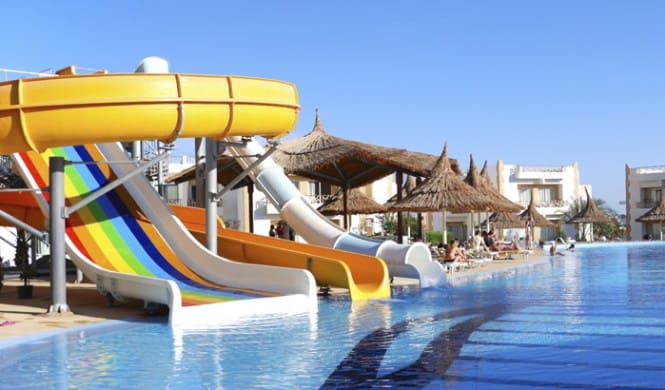 This project by the Swapna Srushti group offers you a waterpark, an exotic water resort, and an adventure park all in one place. The waterpark has a ride set which they call seven wonders whose principal attraction is the Mississippi Water ride which is the longest water ride in the world. Apart from that, the water world has rides like Aqua Funnel, Safe Cyclone, Rain Dance, and many others which will leave you wonder-struck.
The water resort is pretty extravagant and offers a stay in Kutchi Huts, Royal Tents, and Truck houses along with royal suites. They also have a village-themed set-up.
The adventure park has thrilling rides like Skycycle, Giant swing, Bungee ejection and trampoline, and many more sports activities to enjoy. Well, don't miss a chance to visit this one-stop summer destination.
Location
Swapna Srushti WaterPark, Gandhinagar-Mahudi Highway, Near Amarnath Dham, Gram Bharati, Cross Road, Amarapur, Gujarat 382721.
Get Directions
Timings
11:00 AM – 5:00 PM
Contact No.
095740 07705
Entry Charge
INR 500/- per person
Costume Rent
Gents: INR 80/-
Ladies: INR 100/-
Shah's water city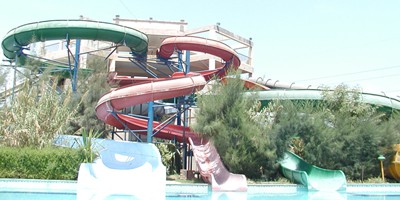 Shah's water city is really a city full of water. The waterpark boasts to have the biggest wave pool in Gujarat. Along with that, this waterpark has fun rides like Aqua Trail body slide, Aqua Snake black hole, high-speed boat rides, etc. Also, a major attraction here is a wave pool rain dance. You can enjoy boating in a soothing environment after an exhaustive day having fun in the water resort.
The water resort has beautiful scenery with room facilities, a venue for weddings, and corporate meeting arrangements. They also have a multi-purpose cinema theatre with a capacity of 120 persons. 
Also, the water resort offers a spa facility. The waterpark offers outdoor games for children too. Go on Amdavadis pay a visit to this water city!
Location
Shahs Water City Resorts Snesh Resorts Private Limited, 204/205, Aarohi Complex, Vijay Char Rasta, Navrangpura, Ahmedabad, Gujarat 380009.
Get Directions
Timings
10:00 AM – 6:00 PM
Contact No.
079 2791 1279
Entry Charge
Water rides + Outdoor activities: INR 450/-
Lunch + Water rides + Outdoor activities: INR 700/-
Costume Rent
Don't forget to bring your costume otherwise; you will have to buy it from here.
Bliss Aqua World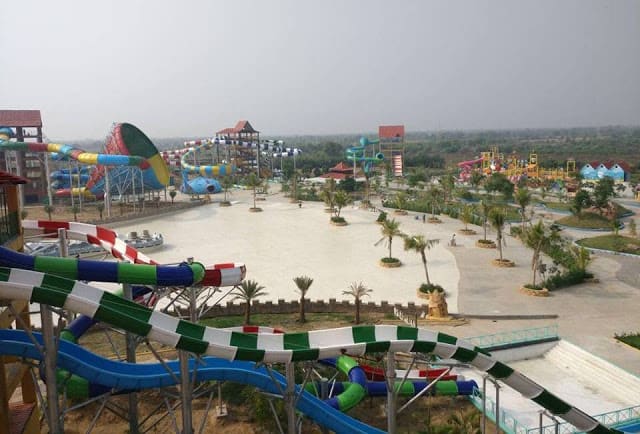 Started about one year ago this water world has gained much popularity among Amdavadis because of the numerous thrilling water rides and joy rides it has. Bliss Aqua is a newly built waterpark and offers fascinating rides like Maggie, Aqua loop, Rustle Ring, Subway Surfer, and much more. Family rides here like Aqua circus, Baby Bubbluz, Beach of bliss, etc. offer a recreational experience.
The waterpark has appetite-satisfying food restaurants too. One unique food facility it offers is the "Mocktail Bar with Jacuzzi". 
They have projects like a food court, water resort, club, and a party plot lined up to provide an ultimate joyful experience to the visitors. Bliss Aqua World is one of the new water parks in Ahmedabad and Amdavadis are surely going to love it.  
Location
Bliss Aqua World And Resort Mehsana, Mehsana – Unjha Highway, Motidau, Gujarat 384120
Get Directions
Timings
10:00 AM – 5:30 PM
Contact No.
098320 53000
Entry Charge
Monday-Saturday: INR 650/-
Sunday: INR 800/-
Costume Rent
INR 150/-
Also Read: Summer Camp Activities in Ahmedabad for kids 
The Enjoy City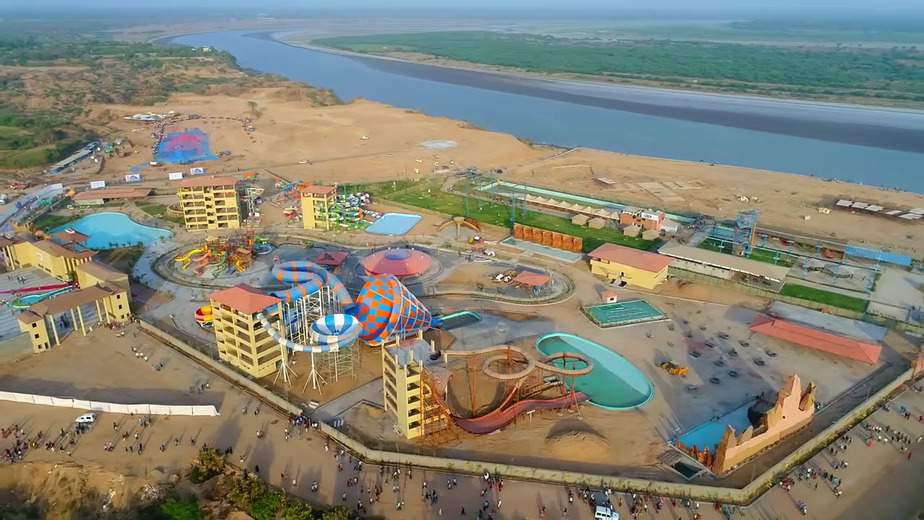 This recently built water city claims to be India's biggest waterpark. The city offers a waterpark, amusement park, theme park, adventure park, food court, and what not! The waterpark has open water restaurants, themed water slides, and rain dance facilities. The adventure park has Rope course activities, Zorb, Human Gyro, etc.
Their amusement park has hi-tech creative rides, and they have a flower park with great floral structures.  Also, they have a theme park that showcases the seven wonders of the world and has sections for different Indian states which may resemble the Global Village of Dubai.
The water resort has weekend villas and themed hotels coming up soon. They have a Riverfront facility which has a water laser show as the main attraction. Sports enthusiasts will find excellent sports amenities which will surely fascinate them.
And last but not least the project contributes to society by running donation drives for needy people and also has Temple to provide a spiritual environment.
The Enjoy City tops the list of new water parks in Ahmedabad and thus will undoubtedly become the most popular water resort among Amdavadis this summer.
Location
The enjoy city waterpark & adventure park, Near Banks of, Mahi Sagar River Rd, Valvod, Gujarat 388530
Get Directions
Timings
10:00 AM – 6:00 PM
Contact No.
080009 00085
Entry Charge
Unlimited Water Rides + Adventure park: INR 1180/-
Costume Rent
Ladies: INR 200/-
Gents: INR 150/-
Well, so these were the water resorts and waterparks that Ashaval suggests to Amdavadis. Do pay a visit to them. The prices mentioned here are subjected to change. If you think we are missing out on any of the other exciting waterparks or water resorts, then please let us know in the comment section below. We would love to hear from you. Do spread the information among your family and friends and help them enjoy their summers!
Have a nice day and stay tuned!