Gujarati have known all over the globe for their business skills. Ahmedabad known as the business capital of India makes it a place where you will witness great entrepreneurs shining their innovation into the market place. After Prime Minister Narendra Modi's 'Make in India' venture the city is blooming with high startups and innovative ideas.
Do you know that before a successful startup there is just one idea or a person who needs nourishment and investment which is indeed provided by the incubators. Incubators are the organisation that supports startups by providing financial, managerial and technical services. Their ultimate goal is the growth of young businesses and conversion of new business ideas into a business opportunity.
Here are successful startups you should know with Ahmedabad origin
Operating in the event technology space, Hubilo is a cloud-based event management platform. Having powered 500+ events so far, Hubilo is a one-stop solution for any event – may it be a conference, a seminar, a workshop or an off-site event.
Hubilo's end-to-end online solution eliminates the mundane task of doing things manually and automates the entire process from registrations, ticketing, networking to promotions with detailed auto-generated analytics to boot. The whole online management suit required for a dynamic event can be set up within a few minutes. Thus, Hubilo's time and cost-effective solution help hundreds of event organisers. Hubilo generates revenue of Rs 10,40,000+ and has created 36 jobs till now.

Founders: Vaibhav Jain
Sector: Software-Tech
Associate Incubator: iCreate
Location: A-2301 Safal Privilon, Ambli BRT Road, Iskcon Cross Rd, Ahmedabad, 380059
Call them @ 9978941672; Mail on [email protected]
Chemical Shoppe has created an online platform for chemicals and industrial consumables like glassware, filter ware, instruments and other consumables. Chemical Shoppe aims to facilitate traders and manufacturers of chemicals to showcase their products and expand their reach to a wider network of buyers. This soft-tech startup has created 32 jobs and has a revenue of Rs. 6,20,00,000+.
Founders: Ritesh and Nilesh Kuma
Sector: Software-Tech
Associate Incubator: iCreate
Location:
Corporate office: 309, Yash Arian, Vivekananda Circle, Memnagar, Ahmedabad-380052, Gujarat
Registered Office: A1/61, Sun View Tower, Bhuyangdev Cross Road, Ghatlodiya, Ahmedabad-380061, Gujarat
Call them @ 7567896968 Mail on [email protected]
Purple Docs is a health record management company that digitally preserves vital records which are retrievable within a few seconds. A user-friendly, cloud-based software solution, saves time and simple to use. One can easily access records, scans, MRI, X-rays, reports, from anywhere and reduces operating expenses. PurpleDocs safeguards all the physical and electronic records related to hospital operations, patient records etc. It also helps comply with the MCI rule that says that the patient record needs to be reserved for up to 7 years and a hospital should be able to produce it within 72 hours if the patient demands, hence minimising litigation risks of the hospitals.It has created revenue ofRs. 6,15,00,000+ with 250 jobs.

Founders: Deepak Gupta
Sector: Software-Tech
Associate Incubator:iCreate
Location: 610, Dev Prime, Off Corporate Road, Prahladnagar, Ahmedabad 380051, Gujarat.
Call us@ 9726797567 mail on [email protected]
LabourAdda provides an Uber-like a market place for matching unskilled labourers with demand for work. Labouradda is a platform which connects skilled/semi-skilled work labourers to private customers around their location which need odd jobs done. They leverage technology to increase the employability of labourers by connecting them 24/7 to the nearest consumer using GPS, Call Centre & a Mobile APP that thus enabling direct communication between the consumer and the daily wage labourer, round the clock, i.e. free of the limitations of time and location. Labouradda has been selected among the Top 20 of 2nd ASSOCHAM ICT Start-ups Awards 2018. It has generated revenue Rs. 12,00,000+ and has created 20 jobs.

Founders: Indu Bhushan Asthana and Siddharth Asthana
Sector: App-tech
Associate Incubator: iCreate
Location: Godrej Garden City Rd, Chandlodiya, Ahmedabad, Gujarat 382481
Contact: 9727545445; Mail on [email protected]
Mechmatics manufactures and sells customised equipment for laboratory and research purposes. Mathematics also provides tailored solutions for special research purpose. Mathematics has significantly expanded its customer base in India with 80% repeat orders from customers demonstrating the customer satisfaction that they are achieving. Equally significantly, they have gained 2 international clients, in Ecuador and the USA. They generate revenue of Rs 2,15,000+  and have created 14 jobs

Founders: Dewang Modi and Ketan Mistry
Sector: Software-Tech
Associate Incubator: iCreate
Location: 43, 1st, Floor, Harrisiddh Chamber, Incometax Char Rasta, Ashram Road, Ashram Road, Ahmedabad, Gujarat 380014
Contact  them @ 9724749118; Mail on  [email protected]
This startup is in welding robotics. Keepsake has been successful in roping in industrial giants like L & T as their client. They have also got an order from L D College of Engineering Ahmedabad for their new coming Centre of Excellence in Welding. Keepsake is presently equipped with Six-axis articulated arm robot to operate our Plasma transferred arc pulsed 350-amp power source, High-velocity oxy-fuel systems, Arc spray systems and flame spray guns. We also have manipulators for down hand welding capability. Keepsake aims to employ this unique technology for life enhancement of wear-prone parts belonging to various industries.


Founder: Manan Bateriwala, Ami M Bateriwala
Sector: Robotics
Associate Incubator: Cradle

Location: 1st Floor, Keepsake Welding Research & Skill Development Centre, L D College of Engineering Campus, University Road, Ahmedabad 380015, Gujarat, India.
Contact them@ +91 79 26307567, Mail on [email protected]
Hidda has introduced High Vitamin D Mushroom Powder, an organic supplement ingredient that provides a vegetable source of vitamin D2 in the form of a 100% whole food mushroom powder. Many vitamin D supplements contain vitamin D3, which is sourced from lanolin, or sheep's wool, and therefore are not suitable for those who live a vegan lifestyle. Edible fungi such as Agaricus bisporus, or the popular white button mushroom, are abundant in vitamin D. High Vitamin D Mushroom Powder provides vitamin D2 as well as viable levels of riboflavin, niacin, copper, beta-glucans, chitan-glucan, and is an excellent source of the antioxidant ergothioneine. They have received Rs. 15 lakhs (Rs. 10 lakhs for prototype development and Rs.5 lakhs for market development) – Gujarat Govt. grant for Startups/Innovator.

Founder: Dr. Rajkumar Maurya & Menka Gurnani
Sector:  Science- Tech
Associate Incubator: Cradle

Location: 4/1, Kanti park, Nr. Tejas School, Big-daddy, Bopal Panchayat Rd, Bopal, Ahmedabad, Gujarat 380058
Contact them @  099099 85938
The Phycolinc company is engaged in the field of wastewater treatment using very innovative technology – Phycoremediation with Micro Algae – developed by Dr V Siva Subramanian who have about 35 years of experience in Micro Algae-based Phytoremediation. The treatment of complex effluents has been undertaken to reduce the operating cost up to 90% with the desired output. The technology is biological, Innovative, low operating cost, robust & green. Advantages of Phycoremediation are – Better reduction in COD, BOD, Ammoniacal Nitrogen, Phosphates and heavy metals (Chromium, Arsenic, Nickel) compared to another conventional system, removes bad odour completely, Automatic pH Correction without addition of any chemical, does not allow Blue Green Algae, water hyacinth and duckweed to grow and dominate, removal of E coli and Total Coliform Carbon Negative Green Technology.  They have received Rs. 15 lakhs (Rs. 10 lakhs for prototype development and Rs.5 lakhs for market development) – Gujarat Govt. grant for Startups/Innovator.
Founder: Ankit Patel, Sumeet Mohanty, Dr Mayur Joshi, Dr V Siva Subramanian
Sector: energy-tech
Associate Incubator: Cradle
Location: 12, Centre for Advancing & Launching Enterprise, Entrepreneurship Development Institute Of India, Gandhinagar-Ahmedabad Rd, Next to Apollo Hospital, Bhat, Ahmedabad, Gujarat 382424
Contact them @ +91 85113 34933, +91 99094 31443, Mail on [email protected]
Sarjan Ecotech has designed Aquasip a unique mobile purifier, which can be carried every time everywhere. They have given the shape of sipper to this purifier. Internationally proven ultra-filtration technology is used to make the water pure. Aquasip removes all the harmful micro-organisms from water like bacteria, cysts, odour, bad-taste, and chemical. Moreover, it does not require electricity, pumping, and battery. The core objective of Aquasip is to make the life of consumers easier by providing safe and healthy drinking water. It has 6 log reductions and removes 99.9999% harmful micro-organisms from the water. The company has rich experience in working in the water purifier industry and is aiming to solve the problem of lack of clean water by its product i.e. Aquasip. Aquasip is targeting the mineral water bottle industry as well as reusable water bottle industry. The startup received Gujarat govt. grant of Rs. 10 lakhs (prototype development) for startup/innovator.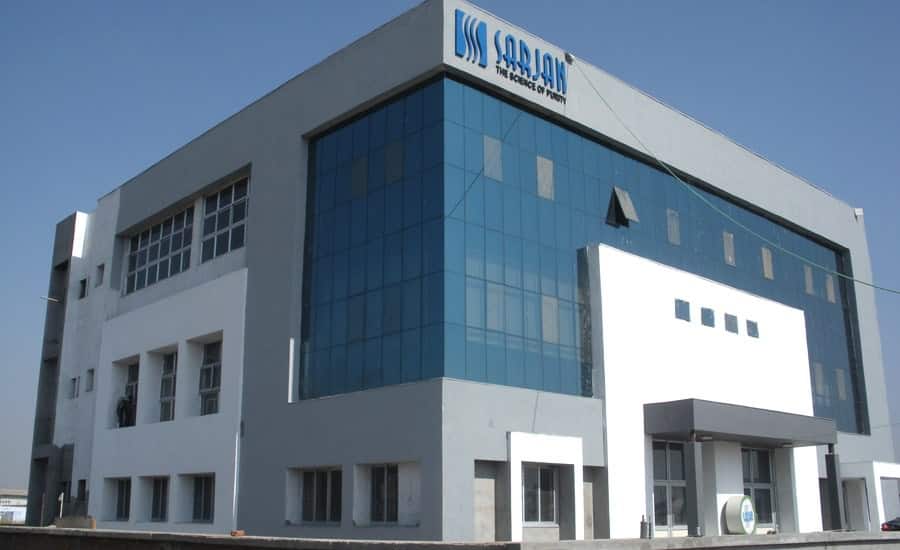 Founder Sarjan Trivedi
Sector: Water- tech
Associate Incubator: Cradle
Location: Plot No 471, Tajpur Road, Behind Unique FIX A Form, Near Volga Airtech, Shivam Packaging, Changodar – 382213, Gujarat, India.
Contact them @ +91 27172 94001, +91 89800 38832 Mail on [email protected]
Neerain – Raintap is simple, scientific and sensible rooftop rainwater harvesting filter which is compact, user-friendly and requires negligible maintenance. These are flexible, truly modular and scalable for any size of the roof made by Vardhman Envirotech

Main features of this startup  Simple and Scientific design, No electricity required, No Maintenance required; Cleaning is simple, Impurities are removed by opening flush valve, Compact and user friendly design, Fully enclosed, Safety valves, wall mounted & online system, 360 Degree flexible 'T' for ease of installation, SS 304 Filter Element, Filtration up to 130 microns, Consistent even in variation of rainfall intensity, No water loss.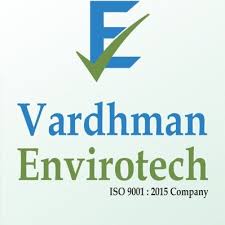 Founder: Amit Doshi
Sector: Science-tech
Associate Incubator: Cradle
Location:  Vardhman Envirotech SF2/ A2, Second Floor – 2, Urja House, Opp. Dena Bank, Swastik Cross Road, C. G. Road, Ahmedabad 380009
Contact them @ +91 9537977599  Mail on h[email protected], [email protected]
HybRed Energy Solution Pvt. Ltd.
It is developing Solar Thermal-based cooking systems for the residential & community. Two degree – The proposed innovation is to create small renewable energy based food cafes which can run on renewable energy (solar and biomass energy) for its day to day operation. For around 8-9 months, it will run on renewable energy and for the remaining 3-4 months, it will run on conventional backup.
The concept is that the café will run on solar thermal, solar photovoltaic and biomass energy for cooking.
Solar thermal based evacuated tubes would be used for making tea, coffee and soups and would also apply to keep the food warm. Solar non-imaging collector based hot plate could be used to make all egg dishes with ease. Bakery items such as cakes, pastries and buns could also be prepared from it. Solar parabolic concentrator dish would be used for boiling rice, vegetables and pasta. Smokeless biomass cookstoves would be used for frying and can also be used when the sun is not available. It uses wooden waste pellets as a fuel which is considered one of the most eco-friendly fuel sources. A small biogas plant would also be installed where all the organic waste of the café would be treated, and the gas can be used for cooking. They have received Rs. 10 lakhs for prototype development from Gujarat Govt. grant for Startups/Innovator.
Founder Sumitabh Tiwari, Vivek Kumar
Sector: Energy-tech
Associate Incubator: Cradle

These were some of the successful startups who made their idea come to reality. If you too have entrepreneurship quality we have a list of incubators who can help you to shape your ideas and nourish your startup. Click here to know more LIST OF INCUBATORS IN AHMEDABAD