Food blogging is not simply posting recipes or writing food reviews, rather it is taking the audience on a gastronomical journey through their culinary skills.
Ever wondered how much effort does it take for food blogging? Top food bloggers in the city share their journey on how something that started as a hobby turned into a passion.
Their feed will for sure take you into a salivating experience, but knowing their efforts behind food blogging is crucial too.
Here's the list of the top food bloggers in Ahmedabad specially curated for you:
1. The Chef from India
Instafam: 21.4K followers
Managed by: Hriday Bhatia
The love for food and cooking is reflected in the most stylish way through Hriday Bhatia's blog: The Chef From India.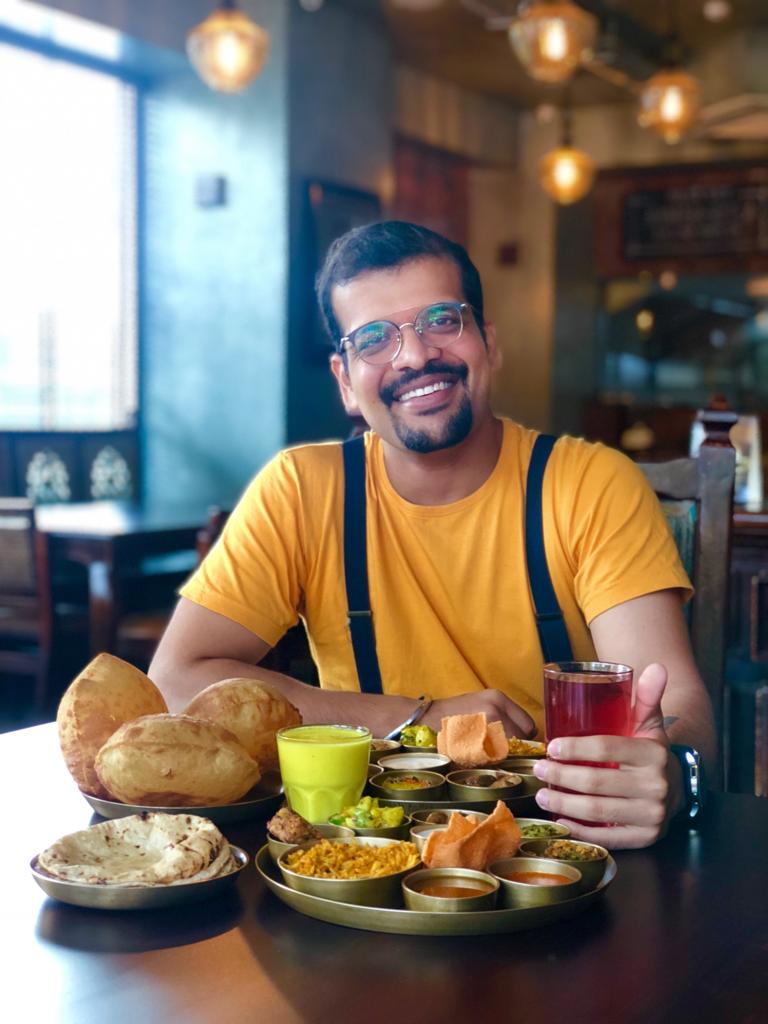 "I started blogging after I was first assigned to go to a restaurant on behalf of a friend to review it. Since he was unwell, I went on his behalf. He said I am good at writing and I knew how to cook. So why not give it a shot. And honestly, I loved the experience."
The dearth of trustworthy reviews inspired Hriday to take up food blogging.
Describing how he is different from other food bloggers, Hriday said, "I focus on explaining the entire procedure of dining or the different flavours and food techniques involved. And I do not shy from criticizing a place if need be. I wouldn't want my readers to waste either their time or money. Similarly, I wouldn't want them to miss out on a great place. Plus I develop my own recipes."
Hriday is known for his straightforwardness and honest reviews. "I am not a fan of flowering the text with jargons. Because at the end of the day it's a recipe or a review. And just that. Not a piece of literature."
Hriday who is almost a decade old in food blogging, his forte is in making innovative recipes. "Innovating and creating new ones always. A lot of Indian recipes aren't very precise with the ingredients or the method because they run with the assumption that the reader knows basic cooking. I run with the opposite assumption. I want that when a reader tries my recipe, their outcome should be the same as mine so that they won't be disappointed. Measurements are the key to making the dish looking the same as the one in the picture!"
Hriday strongly feels that the scenario of food blogging in Ahmedabad is not really of blogging but of promoting a particular place. "The lack of honest and trustworthy reviews isn't good for consumers. Platforms are flooded with the same mannered sugar-coated reviews of one place. We are different people with different tastes and preferences. How can our reviews be the same? Also, nobody today likes criticism. Be it the writer or the subject. That's never a good sign."
Even during the lockdown, Hriday never failed to display delicious recipes on his Instagram handle. "I would put up 1 recipe a day with whatever ingredients people may have readily available during the initial lockdown. Or working on peoples' suggestions on my page. Back then it was quite difficult to come up with recipes with limited ingredients. Also, it had to be easy because a lot of them were stepping into the kitchen for the first time. I was at my wits' end by the time we were into the 4th week of the lockdown but the response I got from all the people out there was amazing."
"My most astonishing and happy moment was when someone sent me a screenshot of a Quora Q&A where a stranger had asked who were the best bloggers in town and another stranger had mentioned my handle in the answer. That was when I realized that my recipes and reviews were really popular amongst the crowds. I cherish these things."
2. Tasting with Fingers
Instafam: 46.1K followers
Managed by: Mahima Iyer
The chirpy-looking Mahima Iyer started her food blogging journey five-years back.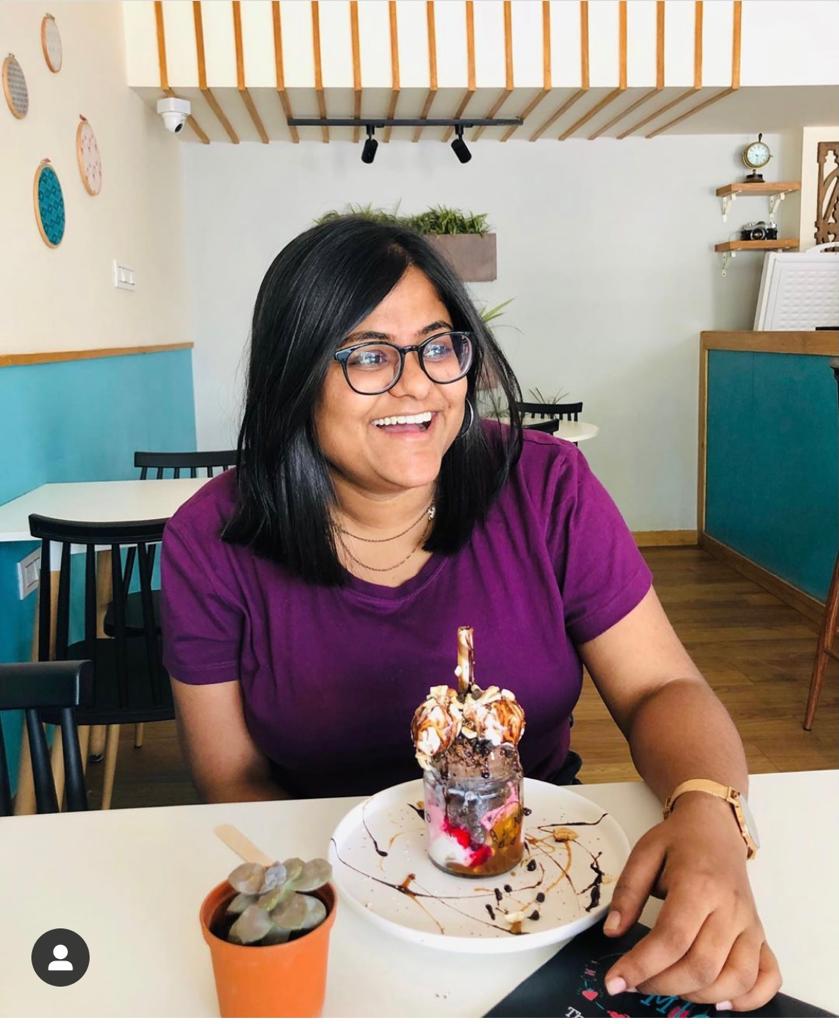 "In 2015, food blogging was a new concept and there weren't many bloggers. One day, while having lunch with some school friends we had an exceptional experience and somebody suggested that I write a review for the place and that is how it all began. Initially, it was a hobby and as it picked up I moved from one platform to another. The journey has been wonderful as I get to meet new people and explore various cuisines."
Iyer, who is a big foodie, loves to write. "Honestly, food blogging was never the plan. I would write reviews to share a food experience so that people out there do not waste money eating at a place that did not serve good food."
"My blog is not just Ahmedabad based. I travel to Delhi, Mumbai, Chennai regularly around the year which offers more content to the audience. Other than that I have been giving honest reviews whether it is a regular visit or a promotional one. I visit most of the places a couple of times after tasting like a regular customer and then put up my review so that it is authentic but this does not hold true for bad experiences, in that case, I just don't like to visit again, nor I recommend my audience to visit."
Mahima started food blogging as a hobby as a school student. It continues to remain one as Iyer feels blogging in Ahmedabad does not provide a solid income. Commenting on the food blogging scenario in Ahmedabad, Iyer said, "It is very difficult to monetize and earn from food blogging in Ahmedabad as most of the business owners look for barter collaborations and many bloggers also agree to it. So despite a higher, genuine reach and promotion that one offers a brand, there is no scope for earning. Hence, it does not seem very promising for people who wish to earn out of this."
Apart from doing detailed reviews of cafes and restaurants, Iyer started recipe videos and reviewing home bakers, small brands, dark and home kitchens giving her followers the variety to choose from.
Mahima kept her viewers entertained with giveaways and food quizzes during the lockdown.
Mahima's biggest achievement as a food blogger as she mentions is, "I have had the privilege to help several people in deciding a place to eat out and celebrate events that they remember for a lifetime which was the reason I started my blog and that is my biggest achievement for sure."
3. Biting Bowl
Instafam: 12.9K followers
Managed by: Tuli Banerjee and Satyen Gadhvi
Biting Bowl is not just confined to food reviewing and food tasting. Tuli Banerjee narrates how they are distinct from others. "A food blogger is the one who might be a foodie and loves trying new dishes and clicking photos. They do not necessarily need to know the authenticity of the dish or the history of the dish. Whereas I am a food critic too – along with being a food blogger."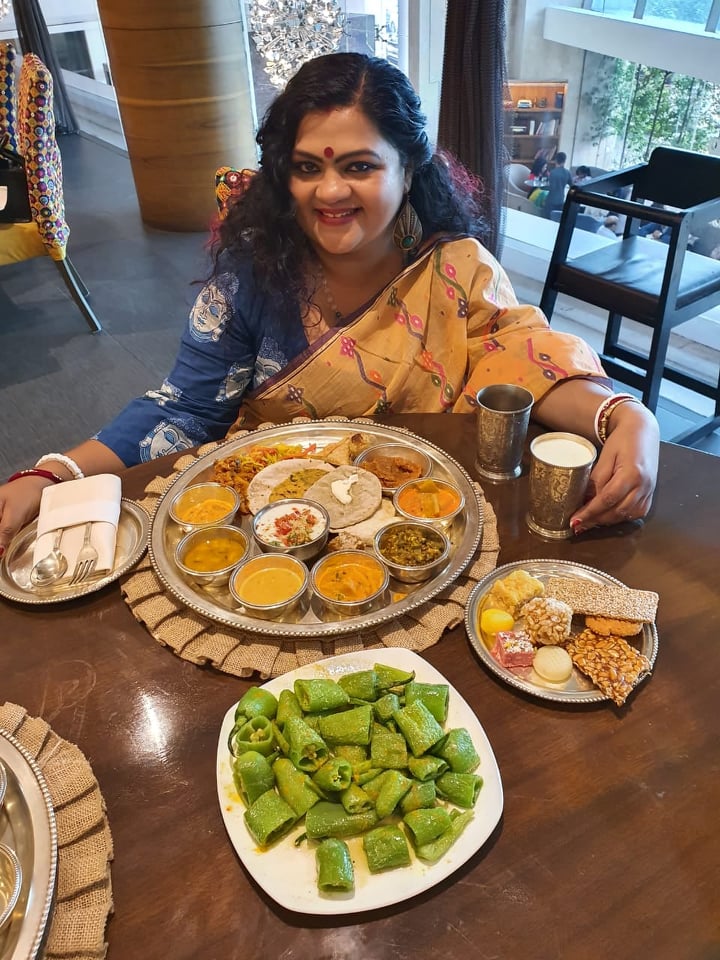 "Just to share an example – I recently went to a restaurant owner's house and he offered me "Chakli" as a snack with tea. He introduced the "Chakli" and said, "Here, have some Gujarati special Chakli." I told him that this is not a Gujarati delicacy – it originally hails from South India, where they call it "Murukku." It is originally made with rice flour and urad dal flour. While the adapted version in Gujarat is made by adding besan. This is the difference I am talking about. Most of the bloggers in this city might not have travelled wide and know the authenticity and origin of most of the dishes – and I am a pro in that."
Tuli Banerjee started her food blogging journey way back in 2007 while working as a Senior Correspondent with DNA Newspaper. She used to review restaurants as a food critic for the newspaper then. "Since 2007, there has been no looking back. After leaving DNA, I began writing about food for myself on social media. Then the Biting Bowl happened, and the rest is history."
"At Biting Bowl my digital partner Satyen Gadhvi and I offer not just reviews of a dish or a restaurant, but we also share the history related to the dish or place, and also the medicinal value or heath quotient of the dish. We also don't just review a place for the heck of it. We refuse many of the food reviews invites, unlike many other food bloggers. We review and recommend only those places that we enjoy or are impressed with."
"Food reviews is our forte." Tuli who has been into food blogging for 13 years, opined that "The concept of food blogging in Ahmedabad is very immature when compared to other Metros of India. In cities like Kolkata and Mumbai – the food blogging invites are more systematic. The invites and seats are based on the seniority and professionalism of the bloggers."
Content generation wasn't a difficult task for Tuli. "Content generation has never been a problem -because firstly, our content is not limited to food bloggers invites. We publish content on home-cooked food, raw food, food with medicinal value as well as the history of food. So even if the restaurants and cafes are shut, we can churn out content for ages."
Biting Bowl is also a Zomato Connoisseur – the highest position allotted to a food reviewer at Zomato. Tuli Banerjee has been invited as a judge to review chefs, food joints, food competitions at various prestigious events. Tuli has also guided Anubhav Sapra of Delhi Food Walks on his Vadodara Food Walk.
4. VittleStories
Instafam: 12.4 K
Managed by: Shrey and Krupaa
Are you a french fries lover? Then this is the go-to Instagram page that will show you the best fries available in town.
"We have a unique and rare Instagram feed which you might not be able to find anywhere. My partner loves fries so we have tried to show all the places serving good fries."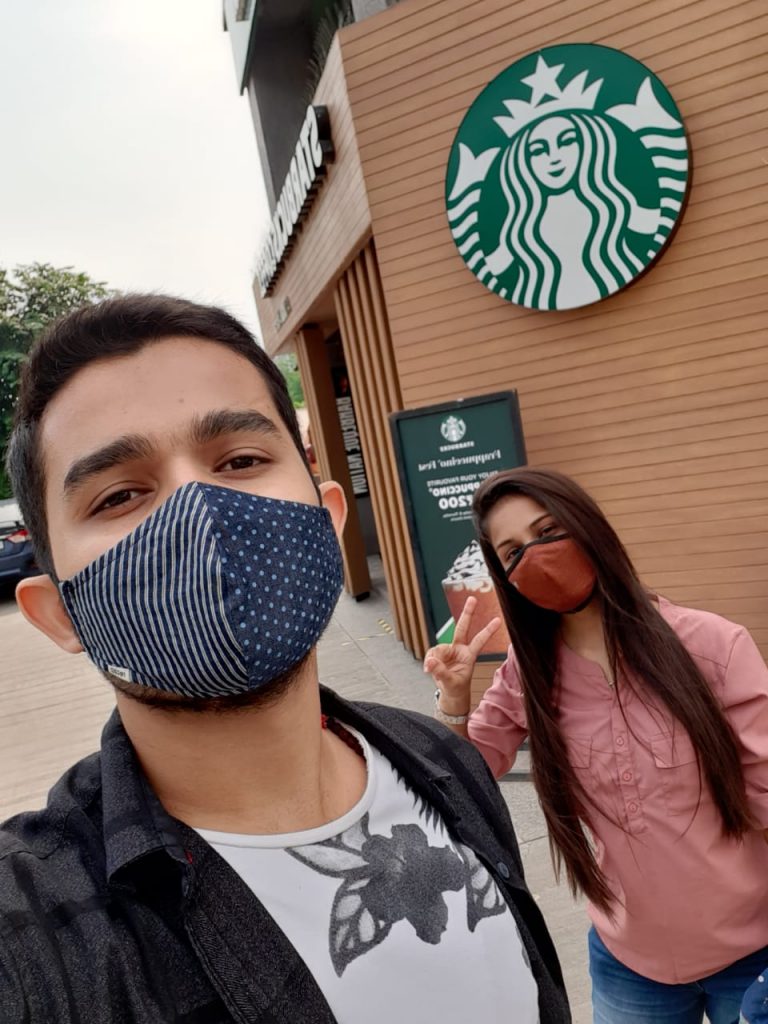 The medical duo, Shrey and Krupaa began their food blogging journey 2.5 years back. "Our journey so far has been informative and exciting, it has helped me learn a lot and meet new people. My food journey began when I was 17. My sister, who is also a food blogger, has been my inspiration and made me want to pursue this as a hobby. Food is something that makes us happy." That's obvious isn't it, food makes everyone happy.
Food blogging is purely their passion. "We mostly explore street food along with exploring restaurants and cafes and my Instagram family also loves it. Our forte is food reviews. We taste a variety of dishes from different restaurants and cafes and review them in an attempt to help our readers find the best to eat at and to help the food joints find enthusiastic consumers. We cater to two sets of people in Ahmedabad, one who loves street food and the other that prefers fine dine."
Since the opening of restaurants and cafes, they are back to business showing the best of dishes in Ahmedabad while keeping precautions.
For Shrey and Krupaa, anyone who tries out a place based on their suggestion and relishes it, is a great achievement.
5. Cooking with Siddhi
Instafam: 11.1K followers
Managed by: Siddhi Panchal
Siddhi Panchal is a passionate cook and a doting mother.
"Food blogging was indeed a gradual process. To cut the long story short, my focus shifted to healthy cooking after my son was born. He used to be very fussy when it came to eating meals. I then donned the chef's hat and experimented with recipes that were healthy and tasted fun. The passion for cooking healthy grew bigger and thus Cooking with Siddhi was born."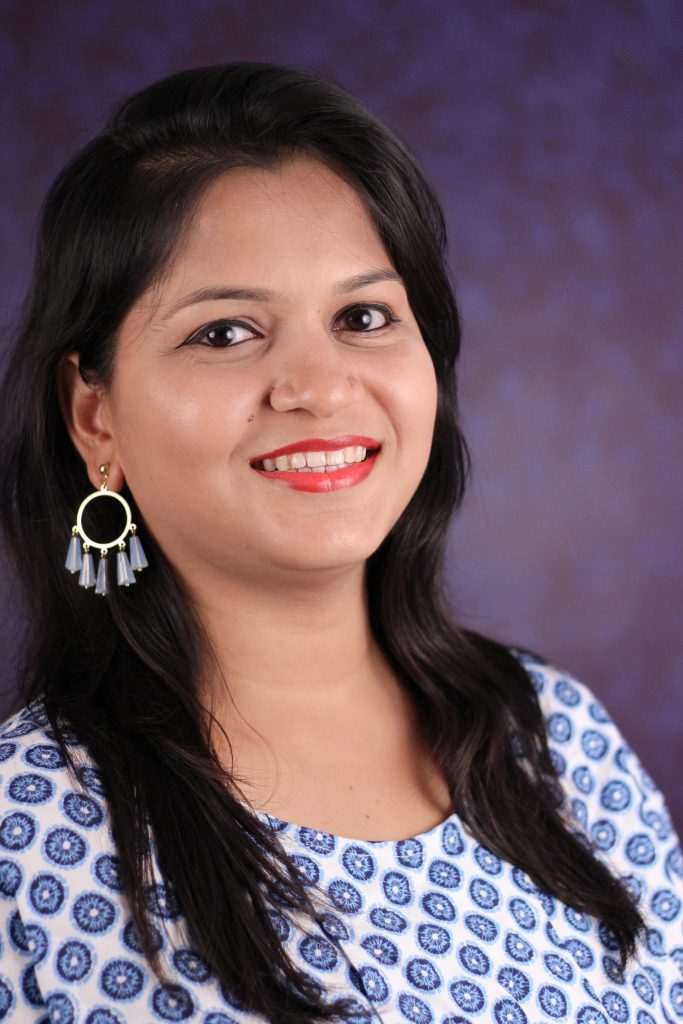 "My main objective has always been to come with recipes that are nutritious and add value to your body be it children or the grown-ups. The journey has been nothing but exciting and thrilling and knowledgeable."
Cooking with Siddhi is a tad different from other bloggers. She ensures to make dishes with ingredients that are not hard to find. "In my recipes, the ingredients are easily available in Indian kitchens across the country. Further, I make sure I use a seasonal and varied variety of veggies so that users gain knowledge about the same."
Have you ever tried making Pasta fritters or Makhana cutlets? Head to Cooking with Siddhi and such appetizing recipes with plenty of images will make you hungry. Her love for cuisine fusions is evident with the recipes of Makhana cutlets, cheese and corn samosa and Chinese or Pasta fritters.
Siddhi, a full-time blogger is grateful for the love and appreciation that her online family offers which helps her thrive. Not only on Instagram, but she has a fan following of 57K on YouTube and 50K blog readers per month.
If you are looking out for traditional cuisine, then Siddhi Panchal is the best choice for you.
"I always think from my follower's perspective and hence my recipes are easy to follow and prepare. Anyone who likes traditional cuisine will love interacting with my content. Recipes, hands-down, is my core strength. Furthermore, I bring new and fusion dishes and restaurant-style cooking which again are quite a hit with my followers."
Siddhi is into food blogging since 2017.
"The food blogging scenario in Ahmedabad is dynamic. You will find so many street food options and a plethora of tasteful restaurants. This has helped budding food bloggers who are super active on several social microblogging sites."
Things were not easy for Siddhi during the lockdown. "There was a shortage of groceries and vegetables all over. Hence, I came up with recipes that required no vegetables."
If you are someone with little or no cooking skill, her recipes are step by step procedures that are easy to follow.
6. La Food Tales
Instafam: 13.8K followers
Managed by: Krupaali
Her fondness of eating outside food and constant questions on the places she visited, made her start her blog. Krupaali, who started food blogging three years ago also runs a YouTube channel called 'Krupaali' that has over 1.3K subscribers.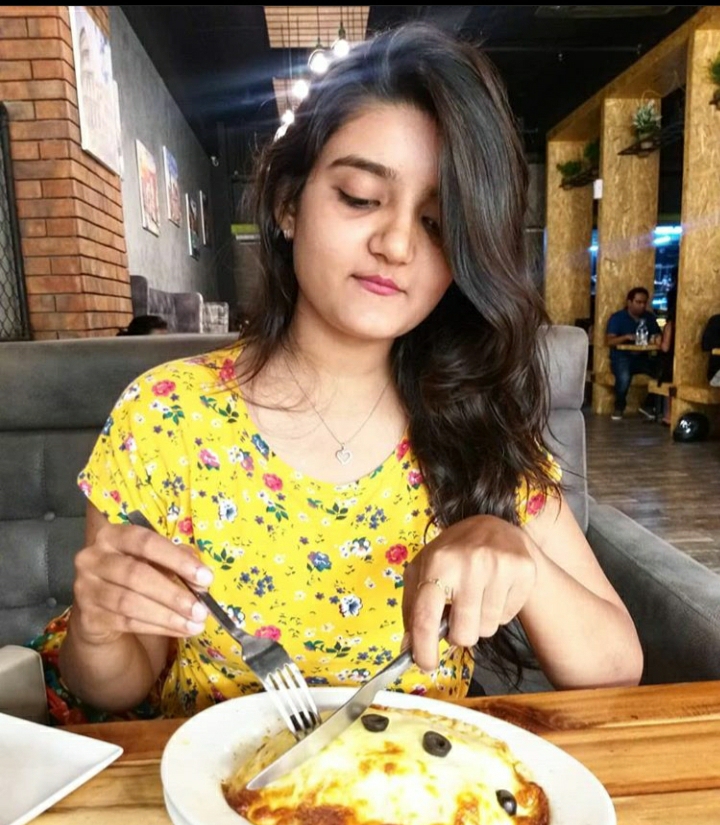 "One day I came across a girl who used to post food pictures. Out of curiosity, I discussed it with my friend and the next day I made an account. I started posting every day to show my love for food and help people make the right choice. I was not hoping for this to continue long."
Sharing on a light note, Krupaali stated that when she had just started she didn't even know how to pronounce quesadilla nor had the knowledge which cuisine it belonged to.
"I neither run for free food nor engagement. Food blogging for me is purely a passion and my followers relate to my taste buds. This is what differentiates me from other bloggers."
A freelance digital marketer and a music teacher by profession, Krupaali's forte is street food, cafe and restaurant reviews. At times, she also organises food blogging workshops.
"Here in Ahmedabad, I feel people are into food blogging juts for free food or for looking cool. There are hardly any who do it passionately and honestly. I would love to pursue it as a career but for a living, you need something by your side."
During the lockdown, she displayed her culinary skills to her audience with minimum ingredients. With reopening of food joints, she suggests places where proper precautions are taken care of for dine-in and delivery.
Krupaali has worked with several national and international brands to promote their products. Her biggest accomplishment is her virtual family admiring her work and relying on her recommendations.
7. Flavoursomes
Instafam: 9.6K followers
Managed by: Vidhi Joshi and Shrey Arora
Vidhi and Shrey both started their food blogging journey only 10 months ago and it has been a really exciting journey for them. Their love for food, made them hop and explore new cafes in the city. They simply started posting pictures on social media and then food blogging and reviewing followed by.
One of the foremost reasons why they took up food blogging was they were bored with their mundane routine.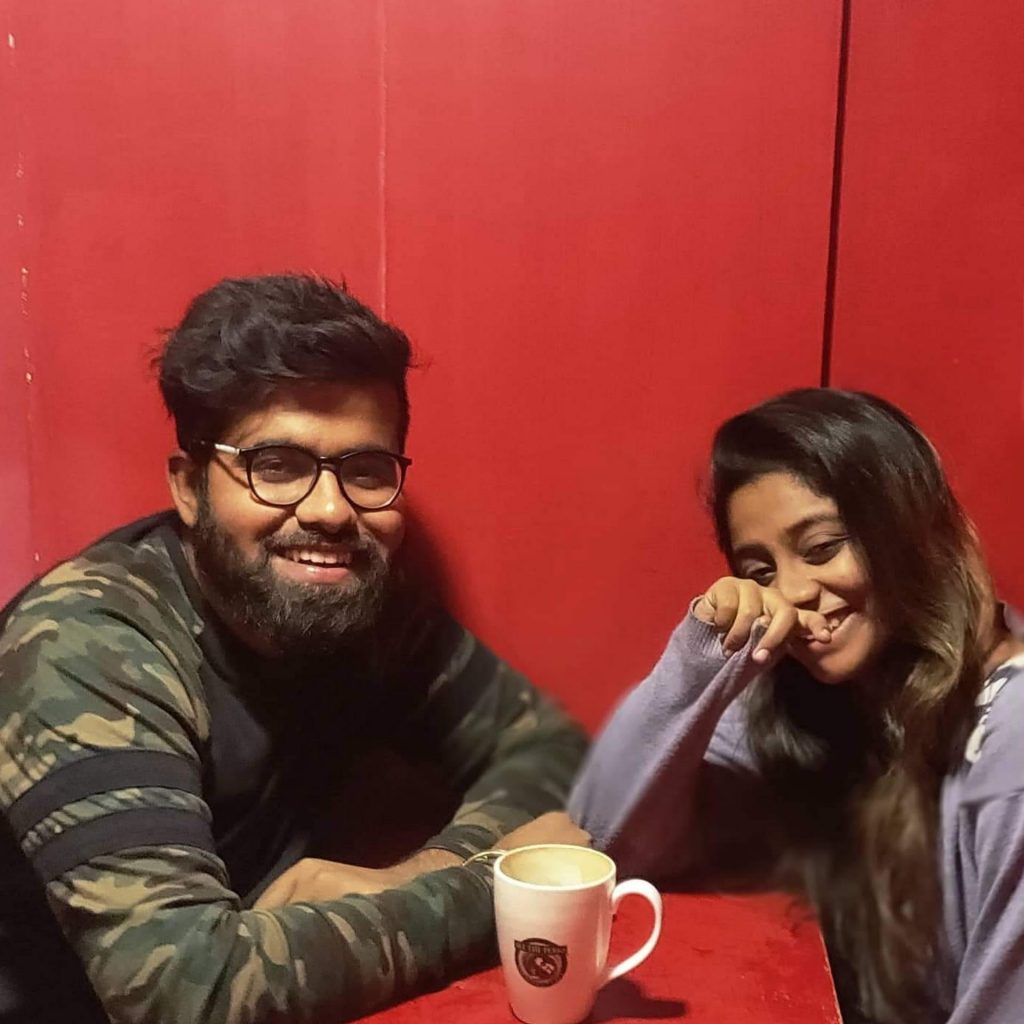 "It is not just food that we focus on and act like professionals. We also try to build more genuine relations through food blogging.
Food blogging isn't their full-time job, both of them are in their final year of college. One is into dental and the other is in engineering, and they are making the most of it in food blogging too.
"We aim to keep adding unique content to our feed. While our forte continues to be food reviewing, food photography and collaborations across the city."
Their feed is filled with not one kind of dish but a myriad of mouth-watering dishes that you will be tempted to go and hog on. During the pandemic, homemade dishes came to their rescue to continue providing scrumptious food dishes to their followers.
8. Lost in Flavours
Instafam: 8.4K followers
Managed by: Dr Shivani Jani and Dr Poojan Parikh
On the one hand, Shivani and Poojan are serving the society as COVID Warriors and on the other hand, they are satiating our taste buds too. The medicos-turned-food bloggers offer you reviews of the best desserts in Ahmedabad. Just seeing their Instagram feed will make you drool.
Both the doctors are currently interning at Civil hospital, "We were so much into studies in our first year. During our free time in the second year, we started exploring different cafes in the city. Our photo gallery had more food pictures than ours. We just went ahead with the mere thought of food blogging and here we are, 8.4K followers, strong!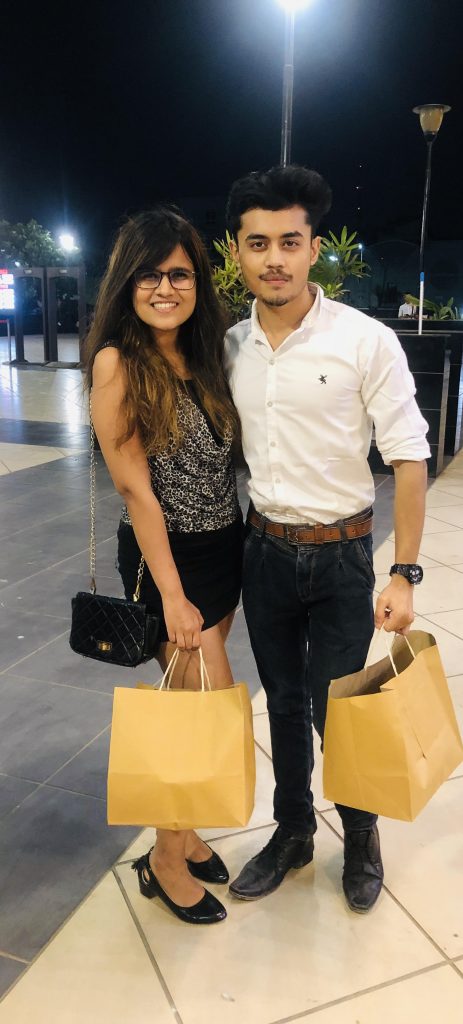 "Since this is solely a hobby, we do not invest much time in creating content but we post food items that click well with us and the audience by giving it a personal touch. And our audience loves it too!"
Apart from posting drool-worthy desserts, the medicos are also into cafe promotions and food reviews. They have also taken up the promotion of local brands and home bakers during the complete shutdown.
Shivani and Poojan are two-years-old in food blogging.
Sharing her opinion on food blogging in Ahmedabad, Shivani said, "In Ahmedabad, cafes and restaurants don't understand the concept of a bloggers table. They are more inclined towards barter collaborations and thus it is unimaginable to monetise food blogging in Ahmedabad."
While several food bloggers kept you busy with different trends and recipes, these medicos were busy with their COVID-19 duty.
"We started food blogging with no expectations. But with such tremendous response and respect from friends and brands that readily collaborate is our achievement."
Wrap up
Good luck preparing luscious and heavenly dishes! Do not forget to share your experience with us too.