Mittal Patel, the 39-year old was all by herself when she decided to help the nomadic and denotified tribes of Gujarat and India. Patel had a hard time getting acceptance from the community as well as her family to allow her to do this job. But years down the road, with the community accepting her as one of their own, is her biggest achievement.
She fought for the identity and basic rights of the nomadic and denotified tribes. A mother of a nine-year-old daughter, Patel has been relentlessly fighting for the rights of nomadic tribes and denotified tribes since 2005.
Read along to know the journey of Mittal Patel and the challenges she overcame.
Mittal's tireless journey as a social worker
For many, Mittal Patel is a guardian angel. Not only people from the community but everyone is in awe of the tremendous work she has put and still working tirelessly for the upliftment of these tribes. Mittal Patel established Vicharta Samuday Samarthan Manch (VSSM) in 2010 in a pursuit to find the whereabouts of Gujarat's Nomadic and Denotified tribes. Founder and Trustee of VSSM, Patel is a native of Sankhalpur village in Mehsana.
"Majority of us have a native place, but people from these communities do not have it. Communities like Saraniya, Vaadi, Madari, Nat bajaniya and Selad continuously migrate from one place to another and live in makeshift tents. While in their intentions to serve and entertain the society, they miss out on one thing – Home. Due to the constant migration, they do not have identity documents, not even enough to prove they are Indian citizens. The same goes for nomadic tribes and denotified tribes. Members of the Dafer and Devi Pujak community still struggle for their basic rights."
"Britishers had brandished around 200 communities as criminals way back when they ruled India. This situation continued until 1952. Even after so many years, the perception of society has still not changed."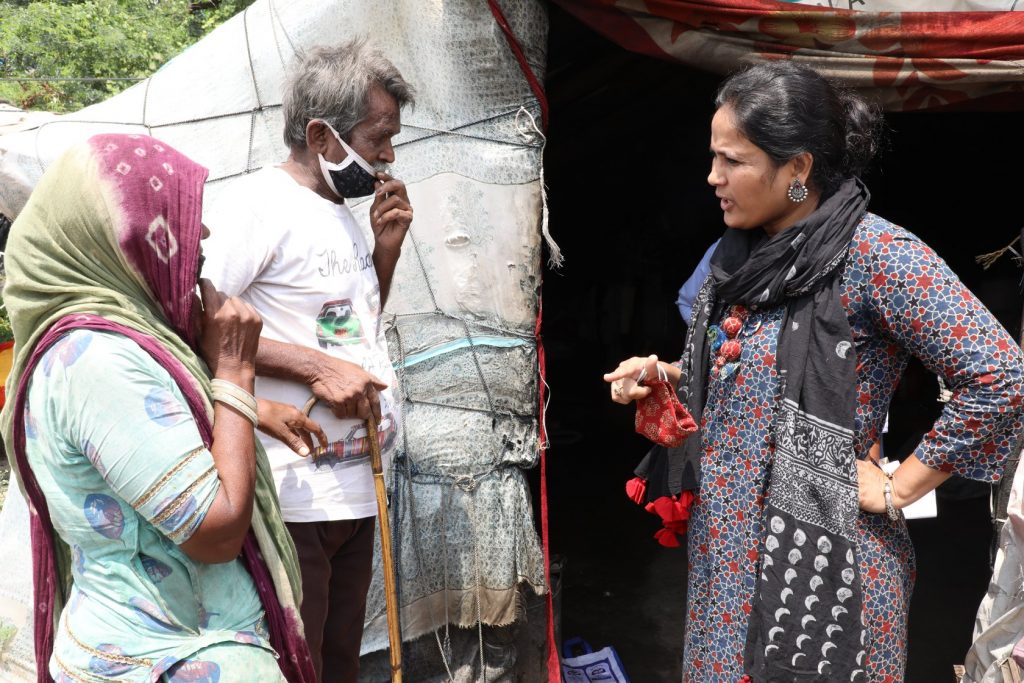 "I started working with these communities around 2005. When I started working, I realized I had nothing to prove their identity. After realizing the absence of proof from the community members, I approached the government to inquire about the provisions made for the upliftment of these communities. To my surprise, there were only a few provisions and a National level commission with no special budget allocation. It is said that the population of nomadic tribes in Gujarat is 40-50 lakh and they constitute 10 to 12% of the population in India. Despite such a huge number, there was no separate budget provision for them. I dug deeper and came to the conclusion that it may be because of identity documents as none of them was on the voter's list. It was a tough task since there was not a single proof, neither a birth certificate nor a light bill, to acquire a voter ID card."
"We then approached the Gujarat Chief Electoral Officer, Vinod Babar who helped us out. He asked us to give in writing that we know those who were to be issued voter ID cards. Within two years, 2007-2008, over 20,000 voter cards were issued. This situation was not just limited to the state, but the entire country. Following which, we insisted on the government to make policy. Now, anyone who resides even on the footpath, if he/she applies is issued a voter ID card after proper verification. After this policy, I can say that at least 90% of such community population in Gujarat has a voter id card. Gradually, policies for ration card, housing fell into place along with forming a welfare board."
Motivation behind the noble cause
Narrating about how she got inspired to take the route of social service, Mittal said, "Working with the communities was never in my mind. I had come to Ahmedabad to pursue UPSC and become an officer. However, the track changed and I pursued journalism. During the course, I came in touch with a lot of organisations working in the development sector. I had never thought that years later I would be working on my own."
"When I first worked with Janpath, an organisation that was researching on different nomadic tribes, I came in touch with the Dafer community. Many people warned me of the community. I just kept wondering why do I need to be safe from humans? Despite everything, I reached Surendranagar with a questionnaire."
"While asking questions, I had a heart-wrenching experience. A lady was holding her days-old baby who was constantly crying. I just asked the mother to feed the baby. She got furious and described her ordeal that she had eaten nothing for four days and was starving. Due to torrential rain, even wild cats could not be killed is what the lady said. 'I have nothing inside me to fill my baby's stomach.'
"This incident left me stunned. A thought that haunted me was how we humans never fail to feed the dogs and cows but hungry humans go unnoticed. A baby was crying because her mother had not eaten for days to be able to feed her. I did not have any courage to ask further questions and I left. From that day onwards I decided to work hard for the nomadic and denotified tribes my entire life. There were several such incidents but his incident shook me to my core."
"There was another instance that changed me. A fellowship at Shirdi changed my perspective. During the 1.5 month tenure, I lived in the tents where those labourers lived, ate with them with the food they offered, slept hungry when there was no food, bathed in dirty water. After 1.5 months, Mittal Patel was reborn. I started recognizing the real Bharat and not just India."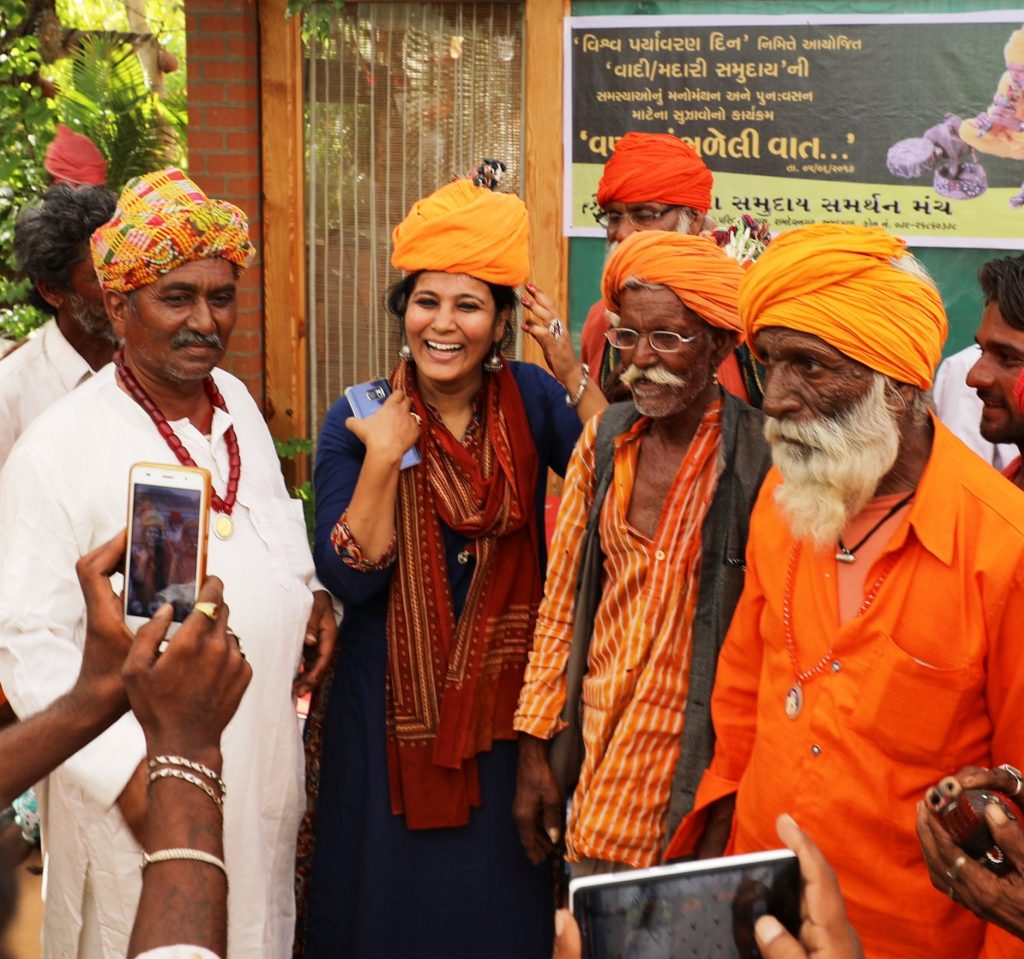 Convincing the family
"I strongly feel if your decision is firm on doing something, you can manage everything. Women addressed as deity Durga is not just a saying, but women indeed work and multi-task with eight (imaginary) hands."
"Initially it was difficult to convince family members as I left for work at 3 in the morning and used to return post-midnight. But I made sure to never run into an argument and instead tried to convince my family. A teacher's job is considered the ideal job, but my work was offbeat and thus there was a bit of opposition but now things are smooth. After 2011, even my husband also joined me."
Recollecting her pregnancy days, Mittal said, "I used to drive 400-500 km till the seventh month of pregnancy. When my daughter was just 17 days old, I had a meeting in Delhi. My husband supported me and asked me to go for the meeting while he took care of Kiara here. Mittal has been taking her daughter to the office since she was 20 days old and also on the field. "I am glad to have provided her with education at an early age where she saw the original Bharat."
"My mother still complains and wishes that she was born as a member of one of these communities as I am with them the majority of the time. And it becomes difficult to dedicate time for family."
Moments etched in her heart
"With several years of experience in this field, there is not one, but two moments to be proud of. My first pride is when people from various nomadic communities accepted me. I clearly remember when I started this journey, I could see the reluctance on their faces, as to who I am, what am I doing here, what my intentions will be. It took time but gradually they accepted me. Now, they come and tell me that I might be one from these communities in my previous birth, otherwise, there is nobody else who has understood us so well. Such words fill my heart with love because you can do something only when people accept you."
"Another proud moment was, there was a time when neither society did not even accept nor the villagers accepted these communities. At some point, the government was not convinced either and shared a lacklustre response."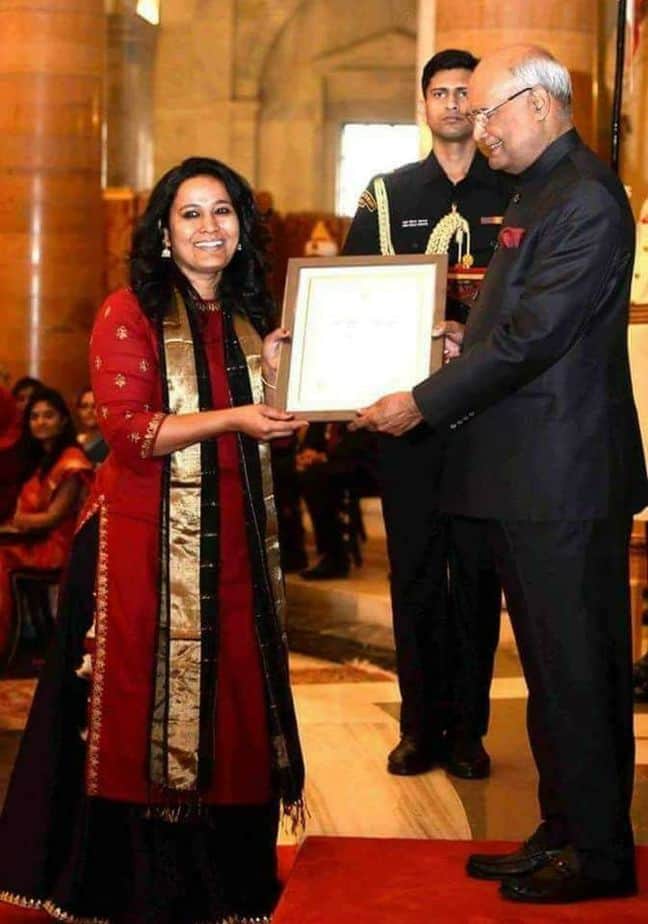 Patel has been honoured with several awards and accolades for her unabated pursuit of the rights of the Nomadic tribes. Patel was conferred with the Nari Shakti Award on March 8, 2018, by President Ram Nath Kovind, for her dedicated efforts towards empowering the Nomadic and denotified tribes.
"After all this time, the centre, as well as state, conferred 'Nari Shakti Award'. I felt honoured to receive it from the President and it was proof enough that the communities are now accepted and recognized widely."
Mittal before VSSM
"I started VSSM in 2010 but started working towards the upliftment of these communities in 2005. The Mittal before 2004 was completely different. After completing my graduation in BSc (Physics), I came to Ahmedabad to prepare for UPSC. However, admission in journalism was a life-changing experience. The Mittal before journalism aspired to have a good job and wanted to stand on her own feet. Before journalism, I had never imagined working in the development sector."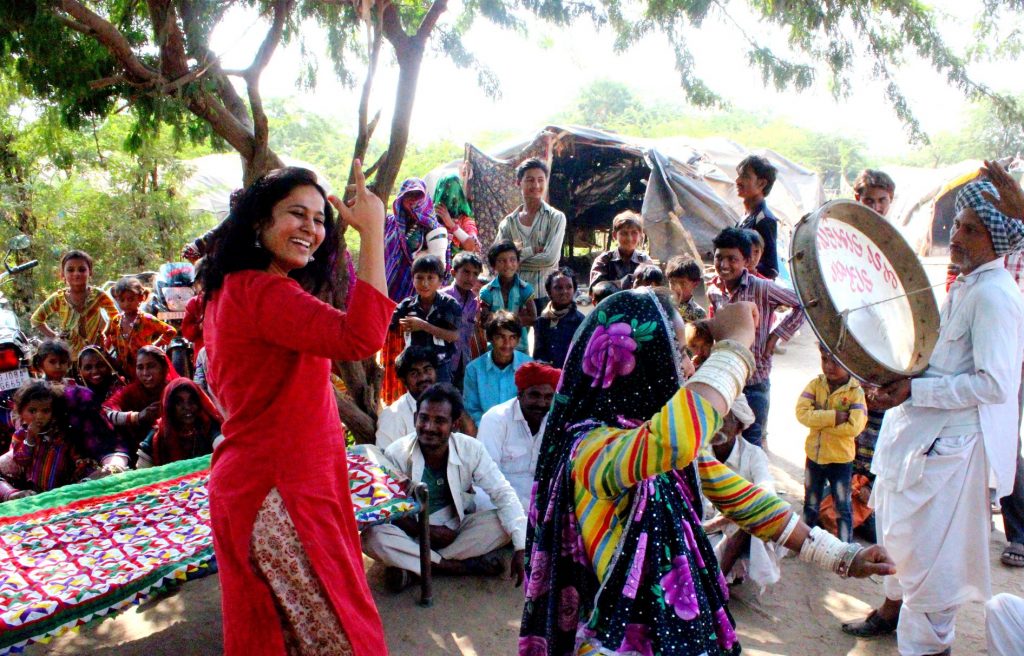 Like any other college girl, Mittal was outgoing during her college days, enjoyed sipping tea, having endless conversations and watching movies with her friends.
Challenges that did not deter Mittal's spirit
"There were three major challenges that I faced. First being, the community did not accept me, initially, the government was not supportive either. The community people refused to open up to a long time. I remember to have waited for 8 hours for the mukhi of a village just because the locals refused to give me basic answers. I struggled for at least three years from 2005 to 2009. After that, I was wholeheartedly accepted by the community people. Now I have become a part of the family.
"The second most difficult thing for me was to find the address of the community. Since they kept on migrating from one place to another, there was no permanent address."
A time when everyone was against Mittal
There are moments in your life when you are your only support. Describing one such incident, Mittal said, "I wanted to visit Wadia village in North Gujarat where prostitution is a tradition. Women of Saraniya community were involved in prostitution. To bring a change, I had to visit the village. Until I read about it in a newspaper, I never knew the Saraniya community was involved in this."
"With my decision to visiting the village, my entire family and society were against me. Even the surrounding villagers warned me of not going to the village. But I did not surrender and since the time I started visiting the village in 2005, we managed to bring a lot of change. In this village, there was no tradition of girls' engagement or marriage getting fixed, since after that girls were not allowed into prostitution. However, we started this in 2012 and received a good response."
Initiatives of VSSM
Rights and Entitlements
Livelihood
Education
Rehabilitating Vadia
Housing
Participatory Water Management
Health Care
Disaster Relief and Rehabilitation
Raising a Million Trees
Mittal who released her book named 'Surnama vinana Maanvio' in August 2020 is a firm believer that "society as a whole, including the younger generation, should care and work for these communities. If we as a society come together and help such communities, we together will go a long way ahead."