These are critical times and each one of us is confused about what to do and what not to do. The entire world is fighting against a huge coronavirus pandemic. Everyone is confused on how they will get help if they have any medical emergency, where will they get more health-related information on how they should fight against coronavirus, what is the easiest way to contact the local police, how can they get vegetables and other groceries if they are senior citizens and many other things. Here is the list of helpline numbers in Ahmedabad and Gujarat state that you should have in handy in these hard times.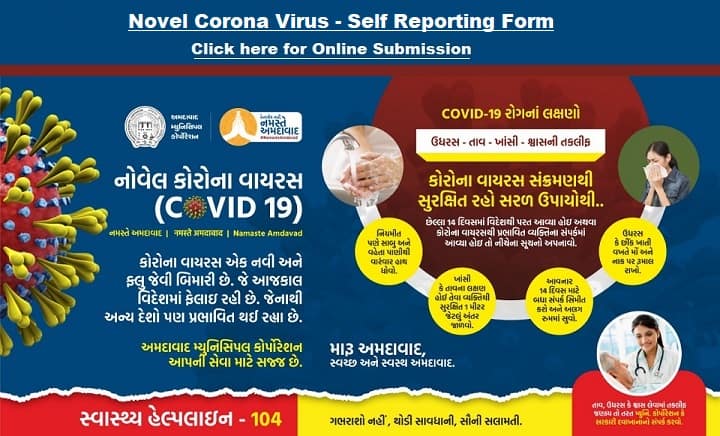 List of helpline numbers
These are the list of helpline numbers by the Ahmedabad Municipal Corporation that every person should keep with them. These numbers will reduce your confusion and stress to a greater extent. Here is the list state-wise and for Ahmedabad people.
Gujarat State
AMC Numbers for Ahmedabad citizens
Emergency 108
Healthcare for corona 104
Police control room 100
9726416131
9408753064
9825192000
Toll-free number 155303
108 Emergency number
108 is a free emergency helpline number in 25 states and Union territories of India. The 108 number was established in the year 2009 and still, it is running throughout the country.
Healthcare for corona 104
104 is the central helpline number for all the states for Coronavirus and other health-related problems. This is the helpline number that you can call if you have any queries or questions regarding corona infection and fever or any other problems. You can also call them if you suspect that you have a corona infection.
100 Police Control Room
Not many of us are aware that 100 is the helpline number used by our police department for years to report crime and to call them up if you need any help. The number is taken for granted and we think that all of us know about it.
AMC numbers for Ahmedabad citizens
There are other special numbers of Ahmedabad Municipal Corporation that the residents of Ahmedabad city can call to get help from the local municipal corporation. These numbers also tell us that we are not alone in fighting Corona, but the Municipal Corporation is with us. Let us know more in detail about these numbers
9726416131 – Carona Helpline Number
This is the AMC helpline number to fight against Corona. We can call on this number for a general health checkup, for food packets, food kits, Inorder to get vegetables, to sanitize our buildings by fumigation and for quarantine process if you have returned from a foreign trip or anyone from your family is infected.
9408753064 – WhatsApp number for home delivery of vegetables
This is the WhatsApp number for home delivery of vegetables. But, this number will be useful only if you want to purchase the vegetables in the bulk of more than 100 kg.
9825192000 – helpline number for senior citizens
This is the food helpline number for senior citizens who are staying alone. If any senior citizen calls on this number they will be delivered with the best quality and tasty food platter
155303 – AMC Tollfree Number
This is the tollfree number on which you can call if you have any complaints regarding the functioning of AMC.
So, these are the numbers that the people staying in the state of Gujarat and in Ahmedabad city should have on their fingertips and they should remember that the municipal corporation stands with them in these difficult times.