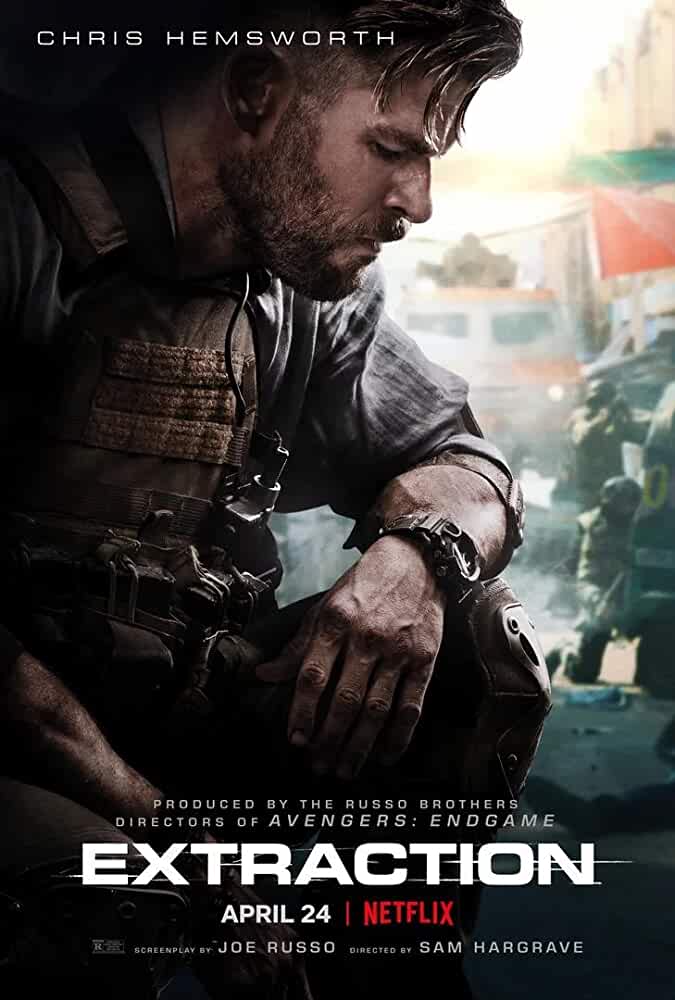 Gujarat is considered to be one of the most film-friendly states. According to a source, more than 100 non-Gujarati films have been shot in Gujarat with ease. The state of Gujarat follows a single-window clearance system. Besides this, it also has a database of hotel facilities and emergency facilities. Gujarat has a dedicated web portal for providing help during the shoot. The national film award jury has also acknowledged the Government of Gujarat as a friendly and supportive one.
Films are made with collective hard work and labour of several people. Each one of them has a different and important part to play. Well, besides the actors, directors, and technicians, one thing that is utterly essential for a film to be authentic and believable is its location.
The state of Gujarat has played an essential part in several films. Gujarat has several picturesque locations like Great Rann of Kutchh, Adalaj ni Vav, Modhera, Sarkhej Roza, etc. Due to this, several Indian and also International films have been shot here. To name a few would be Mohenjodaro, R Rajkumar, The Good Road, Lagaan, Mother India, etc.
Furthermore, Ahmedabad is one of the most favourite cities of filmmakers in Gujarat. This city has the perfect balance of heritage and culture with urbanness. It attracts many filmmakers to shoot their films as it has a range of decades-old pols to the newly constructed Sabarmati River Front.
Do you remember the film Raees starring Shahrukh Khan, it was widely shot in Ahmedabad. The city played an important role in the whole movie. It gave the required soul to film and made it much more believable. To your surprise, the superhit film Airlift starring Akshay Kumar and Nimrat Kaur also had some scenes shot in Kutch. We bet you don't know about this, but one of the most acclaimed films Piku starring Deepika Padukone, Amitabh Bacchan, and Irrfan Khan was also shot in Ahmedabad.
Just when we thought only Indian filmmakers were mesmerised by the beauty of Ahmedabad, one filmmaker from Hollywood has proved us wrong.
Extraction (2020)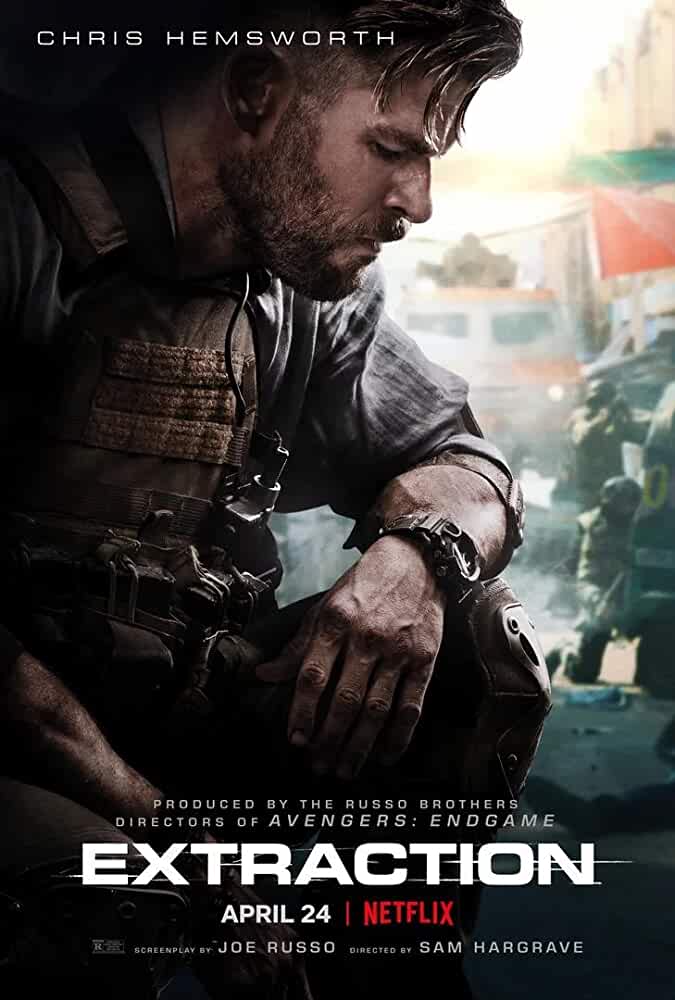 This filmmaker is none other than Sam Hargrave, who chose Ahmedabad as one of the locations for his directorial debut, Extraction (2020). Earlier, he was a stunt coordinator with Marvel Cinematic Universe. Now, he is both a director and stuntman.
Talking about Extraction, It is an action thriller drama movie starring the handsome Australian actor Chris Hemsworth, our Indian heartthrobs Randeep Hooda, Pankaj Tripathi, David Harbour, Derek Luke.
This Netflix film is based on the graphic novel "Ciudad" by Joe Russo. Earlier, this film was titled "Dhaka", but due to some unknown reasons, it was changed to Extraction. This film is based on a black-market mercenary who is rescuing a kidnapped son of an international criminal.
Extraction has been widely shot in several locations such as India and Thailand (Ban Pong). While focusing on India, it was shot in Ahmedabad and Mumbai. It is one of the most significant Hollywood productions to be set in the subcontinent.
Shooting Location in Ahmedabad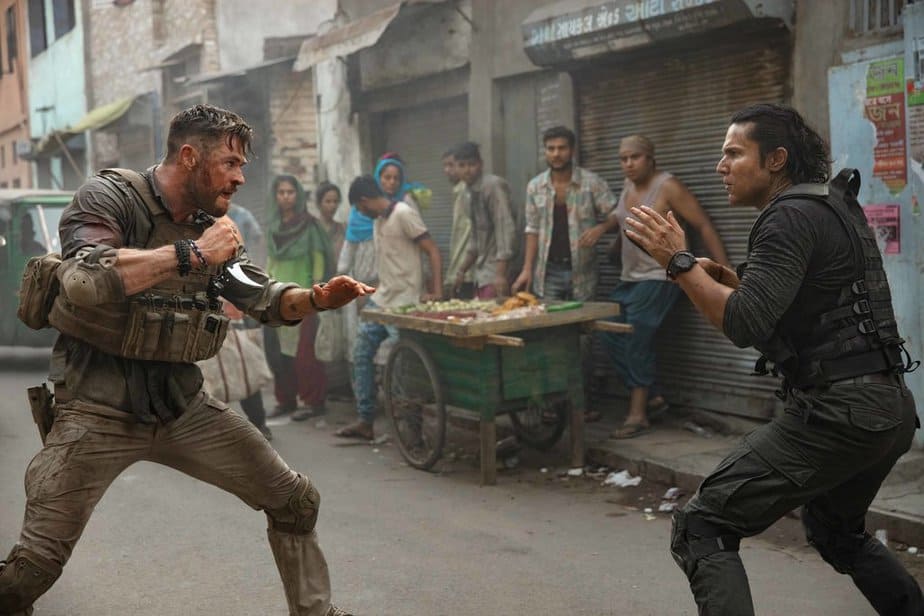 As discussed earlier, locations play an essential role in making a sequence real and believable. There was a need for thorough planning, and for the same teams were deployed. All the scenes of this film are shot in real locations and sometimes with real audiences around.
They thought of the story and then started narrowing down to places that went well with the story. After that, they started visiting the locations to know how feasible they were to shoot. As it was an action film, these points were to be kept in mind.
While looking out for a place that was apt for both action and the story, they came across Aapnu Amdavad. The director was utterly happy as he could make on the spot improvisations after looking at the location. Ahmedabad is showcased as Dhaka (Bangladesh) in the film.
The film extraction was shot in Ahmedabad at a long stretch of 10 days. According to sources, the shooting locations were Dariyapur, Vatva, Ranip underpass, and Sidi Saiyed ni Jali.
Dariyapur
Dariyapur is one of the areas located in old parts of Ahmedabad city. This is one of the most important tourist destinations situated in central Ahmedabad. There are several Muslim sanctum situated here such as Rani Sipri's Mosque and Qutab Shah Mosque.
Here is one of the clippings from Extraction Shoot in Dariyapur:
Vatva
Vatva is also one of the areas in Ahmedabad. It falls in the old areas of the city. This area is hustling and bustling which made it perfect for this shoot.
Here is one of the clippings from Extraction Shoot in Vatva:
Ranip Underpass
Sidi Saiyed ni Jali
The production work started back in November 2018 in Ahmedabad and Mumbai. The film was shot back in November 2019. Chris Hemsworth was highly astonished by the amount of love he got from Amdavadis.
According to actor Chris Hemsworth, It was highly challenging to shoot in such densely populated places. Besides this, they were shooting action scenes that had almost 100 people around him. But the love of audiences kept him going through it all.
Wrapping Up
This was just another milestone for Ahmedabad and the Gujarat Government. The shoot of extraction will open several doors for Ahmedabad. The beauty of Ahmedabad will surely mesmerise people on small screens. You can now watch Extraction exclusively on Netflix.
If you have any feedback or suggestions, please write in the comment section. We would love to hear from you!