Remember when you were a little kid cupping your hands around the glass of an aquarium watching a goldfish swim around in all its elegance. Well, get ready to have the time of your lives at the all-new Aquatics Gallery set to be unveiled this year in Science City Ahmedabad.
Ahmedabad, India's first World Heritage City, is more than history, culture, and tradition. It is a hotbed for technological advances as well with metro projects and research work done throughout the city. Science City is an initiative of the Government of Gujarat for providing scientific knowledge to young children. With an ever-expanding and refining mindset, the science city is all set to unveil its biggest attraction yet, the Science City Aquatics Gallery.
Things to see at Science City
Science City Aquatics Gallery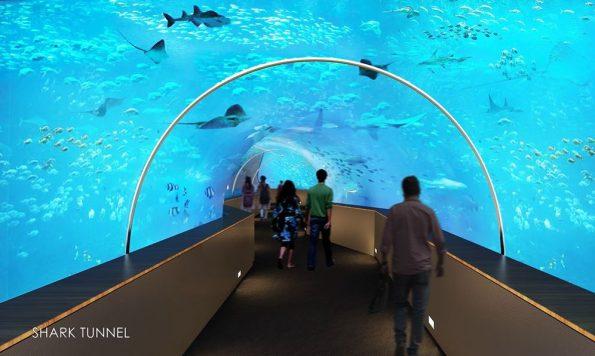 Encompassing an area of nearly 50 acres, the aquatics gallery is designed in the form of a circular module with entailing continuity essential for an aquatics gallery. It follows the theme of the breath-taking Singapore Aquarium with its dynamic architecture and underwater tunnel complete with 72 different exhibits.
The total cost of the project is according to sources cited to be around a whopping 320 crore rupees which were rolled out in phases over a period of 3 years. The foundation stone for the aquarium was first laid on 21st October 2017. This one of a kind aquarium is the biggest such venture in India spread over an area of approximately 13000 square meters.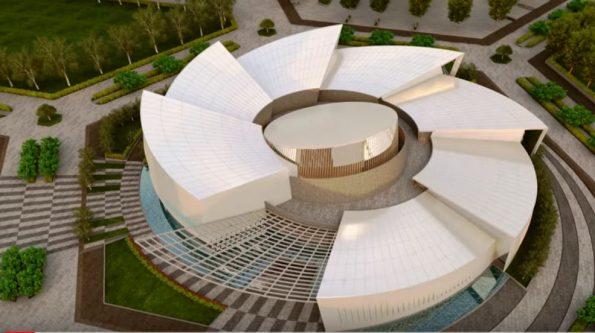 The Aquarium once complete is bound to be one of the hottest places to visit in Ahmedabad for people of any and all age groups.
It is expected to contain over a 1000 species of fish and other marine life. There are to be various sections containing both freshwaters as well as seawater aquatic creatures totaling at about 12000 aquatic creatures in total with 10 different types of underwater experiences like oceans, rivers, lakes, etc.
The primary goal of new projects is to provide a world-class experience to the visitors of Science City Ahmedabad quoted the Department of Science and Technology (DST), secretary. Space will provide highly innovative field and laboratory activities for various class of students and teachers alike.
To add to all the hype surrounding the Science city Ahmedabad Aquatics Gallery here is another fun fact about the place.
It is also reported to have PENGUINS for its visitors to watch. YES. YOU READ IT RIGHT. PENGUINS!! More or less like Pingoo the penguin whom we all grew up watching. Only this time, it's real!
The science city also boasts of a plethora of other attractions for its visitors like
IMAX 3D Theatre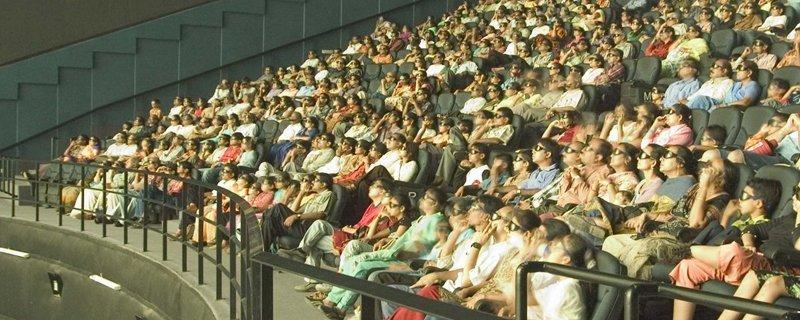 The IMAX experience is the world's most powerful and involving film experience. With breath-taking images up to eight stories high and wrap-around 12,000-watt digital sound, IMAX technology takes you to places only imagined. The 647 seating capacity theatre, is the only movie theatre in the city with IMAX technology that showcases films like. Each movie ticket costs Rs 80.
Born To Be Wild 3D: This film has a unique concept that showcases the bond between humans and animals. It also talks about the people who were behind the rescue operation. 
WALKING ON THE MOON 3D: The IMAX movie, Magnificent Desolation: Walking on the Moon takes the audience on a virtual space odyssey along with the astronauts of the Apollo Space Missions to experience the first steps of Man on the Lunar surface.
T-Rex 3D: Dinosaurs are very much alive – at least in the mind of teenager Ally Hayden. When a museum accident transports Ally on an adventure back in time to explore the terrain of life-size dinosaurs, she is thrust literally nose-to-nose with the fearsome 20-foot tall, 15-ton Tyrannosaurus Rex.
Island of Lemurs Madagascar: This movie narrates the real story of nature's greatest explorers – lemurs and takes you to the world of Madagascar.
For more information about the show timings and such you could visit the Science City Ahmedabad website or download their mobile application. Links for both are provided underneath.
Musical Fountain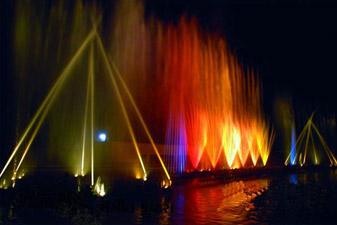 This musical fountain is situated in an area of 9000 sq.m with a hexagonal grid pattern and is considered to be the Asia's largest fountains. The pool of the fountain is rectangular shaped and covers an area of 1300 square meters. It has a total of 113 jets, 935 underwater colour lights, 4 submersible heavy-duty pumps, 2073 sets of hydraulic nozzles with 273 effects.
One of a kind entertainment as you see science fuse with fantasy before your own eyes in beautifully coherent patterns following basic physics phenomena like Pascal's Law and Bernoulli's principle.
Amphitheatre (open-air auditorium)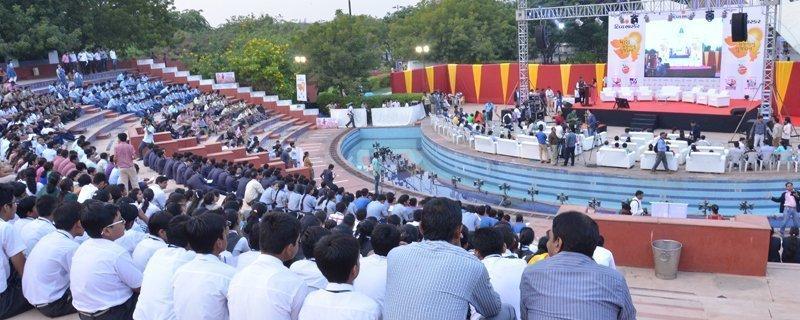 It is also equipped with an Amphitheater that has a seating arrangement of 1500 people. Generally, it used for organizing programs related to science, drama, and other entertainment programs.
Here one can experience the emotion and energy of theatre with just a bit of imagination.
Planet Earth Pavilion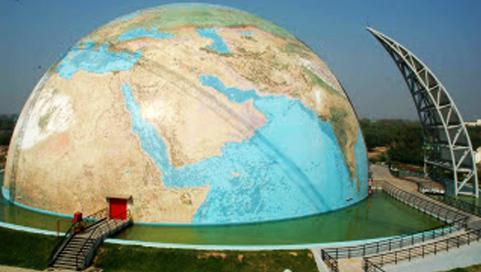 The Pavilion is being constructed over an area of 9000 sq.m hexagonal grid pattern with a unique dome structure having a 50-meter diameter, in fact, one of the largest domes in India. It will showcase live incidents relating to natural disasters and disaster management.
Hall of Science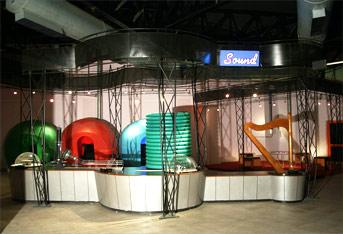 It is a place of self-discovery where people can discover information relating to science on their own. This is a place that does not have a display "please don't touch".
These and many more stunning displays of Science and Technology await you at Science City, Ahmedabad located on Science City road, Off S.G highway.
For more details about the events, timings, and fees visit the science city website or download their official app to remain updated. The links to all are provided below.
Now go visit the magnificent undertaking of the government of Gujarat before it is too late and check off yet another thing from the top places to visit in Ahmedabad. For more information about places to visit in Ahmedabad, check out the following.
4D Theatre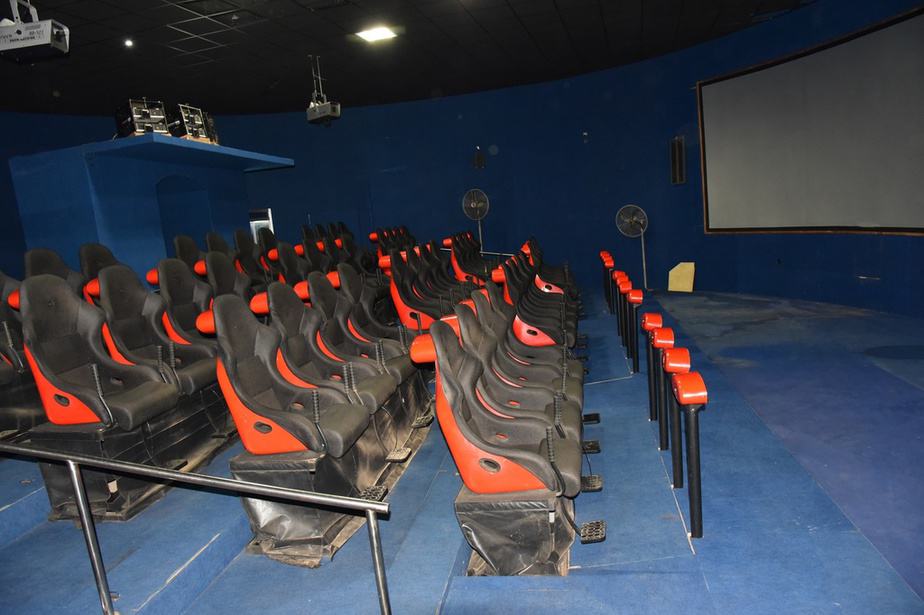 In 4D Theatre, you can feel the fragrance of flowers, have a real earthquake experience, water spray that stimulates heavy rainfall, snowfall, desert storm, fire and you can even feel hot air blow felt during desert storms with the visual 3D film.
Ticket price: Rs 70 
Coal Mine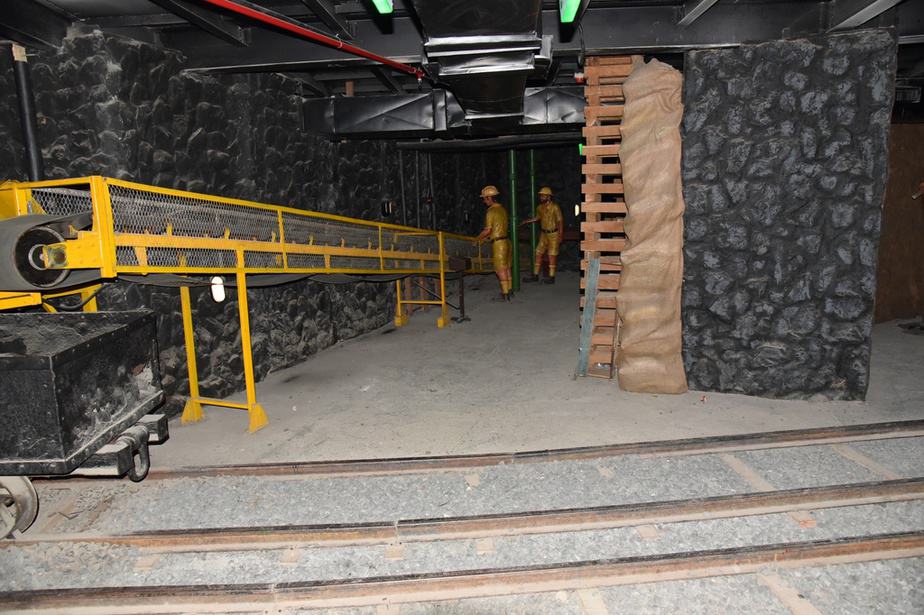 Have the first-hand experience in the coal cutting process, coal transportation and other processes of mining at the underground coal mine at Science City. The virtual tour will take you 5000 feet below ground level.
Ticket price: Rs 20
Earthquake experience ride
Nobody ever wants to relive the horrifying earthquake that struck Gujarat in 2001. We do not wish to experience it again but you can have a life-like experience at this earthquake experience ride inside the Earth Section.
There is an earthquake platform on a hydraulic simulator that will give you tremors of earthquakes. Simultaneously, information about the intensity in Richter Scale, location of the epicentre, secondary tremors and damage caused by the earthquake in a video.
Ticket Price: Rs 40
Energy Education Park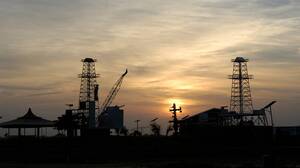 The Energy Education Park has been developed on a hexagonal grid pattern area. Based on the theory of ancient Indian Philosophy, the park showcases five basic elements (Panchbhuta) which include Tej (Energy from the Sun), Marut (Energy from the Wind), Ap (Energy from the Water), Kshiti (Energy from the Earth) and Vyom (Exploration of Space). You will find exhibits on all these energies and Sardar Sarovar Dam. Here, you will find models about GEOThermal Energy, Tidal Power Generator, Solar House, Wind Turbine and House of Polymers.
Hall of Space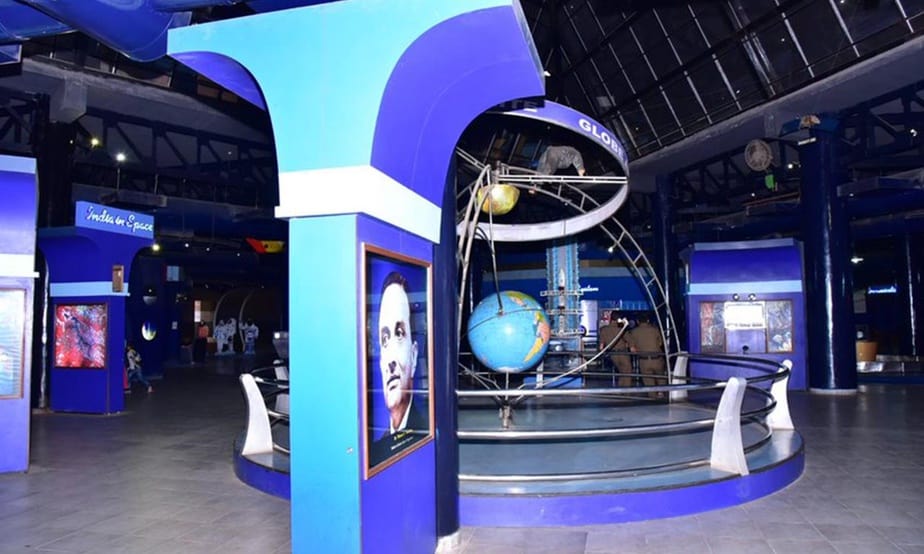 The information obtained from the horse's mouth is always reliable. In the Hall of Space, you will find every minute details about India in Space, India's Moon Mission, Mission to Mars, Life in Outer Space and Space Exploration.
You are sure to get emotionally involved and feel like you are actually in the space since they have used working models, computer multimedia, multi-screen panoramic projection, animatronics, motion simulator, event simulator and intriguing interactive quiz.
Life Science Park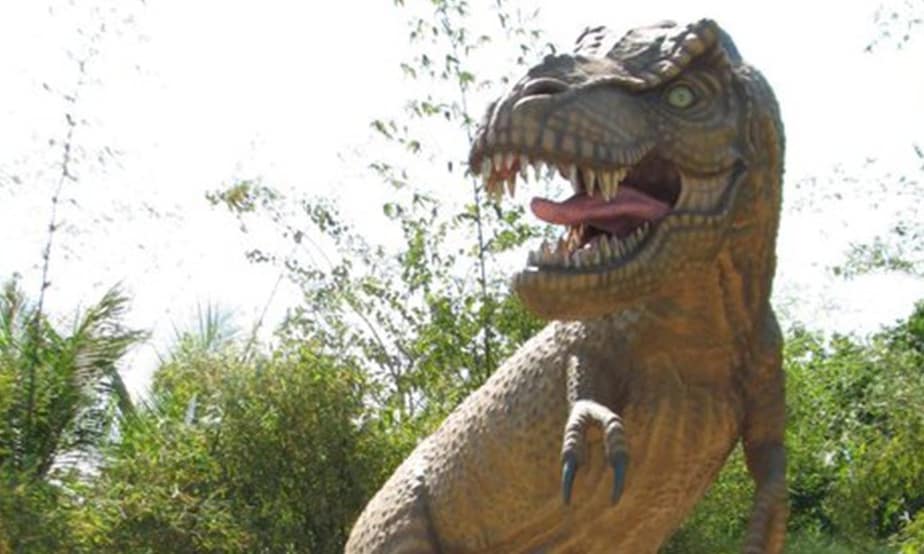 At Science City, you will not only come close to science and technology but also nature. You might wonder how! The Life Science Park was developed to indulge children who can be more aware of nature, its evolution and the importance of the sustenance of life on Earth.
The important elements covered in Life Science are River System, Evolution of Life, Butterfly Corner, Aromatic, medicinal and economic plants, ornamental plants, cactus, succulent and bonsai corner and tissue culture lab.
Thrill Ride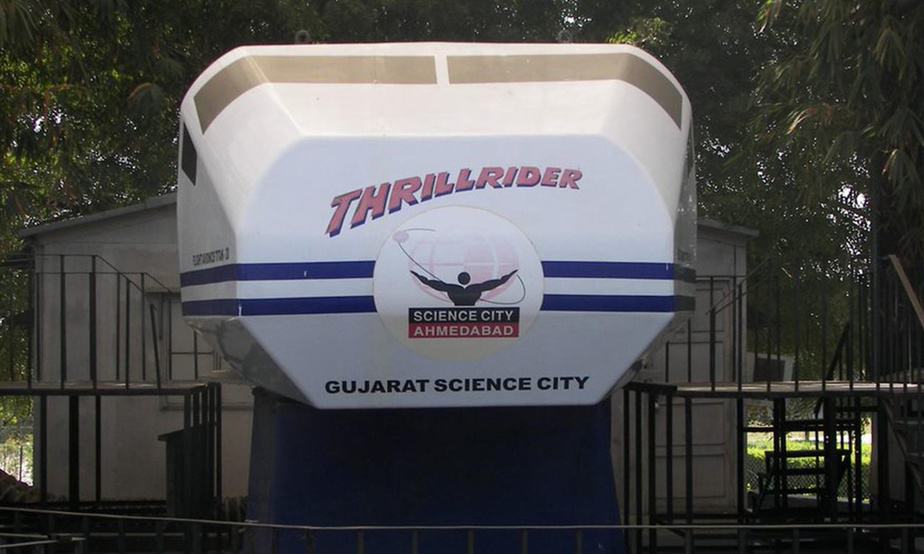 Dreaming of a spacewalk or landing on the moon? That may not be possible for all of us, but we can definitely convince ourselves with the experience that Thrill Ride offers. The 30-seater Thrill Ride will take you an experience of riding a roller coaster, flying in an aerobatic aircraft, travel into space along with displaying educational films like Star War, A journey into a Volcano and Time Gate to Egypt.
Ticket price: Rs 30
Other major attractions not worth missing
Children Activity Centre
Electrodome
LED Screen
Mission to Mars Ride
Nobel Ground
Planetarium
Robot Museum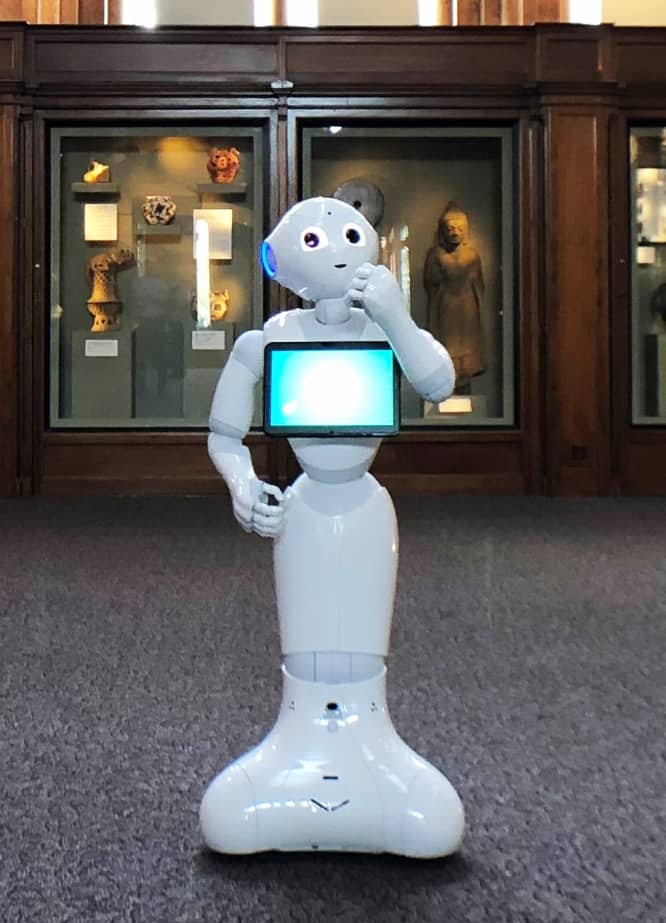 Your hunger pangs to be taken care of by Robots at Science City.
The ongoing pandemic has definitely made us forget what restaurant food tastes like, however after a few months, don't be stunned if you are served food by robots. Yes, you read it right, Pepper, a humanoid robot will welcome you with open arms and reduce your hunger pangs. Science City, Ahmedabad is coming up with a one-of-its-kind Robot museum by November 2020 which has got delayed due to the pandemic. The post new normal era will be something to look forward to when being served, greeted and guided by the robots.
As per the reports, the Roboseum to be built at a whopping cost of Rs 126 crore, will exhibit more than 65 robots. The robots, half of which are being developed locally will be equipped with 2D and 3D cameras, infrared sensors, touch sensors and microphones. You will be elated to watch robots playing and competing with each in sports like air hockey and soccer. Dancing robots and wall-climbing robots will amuse visitors even more.
Some quirky names of robots:
Pepper, a humanoid robot
Nao, humanoid robot
Surgical robot
Wall-climbing robots
Wall-climbing robots
Soccer robots
Air hockey robots
Waiter robot
Chef robot
Rover-like robot
Along with the museum, the state-of-the-art aquarium will be opened to the public at the same time.
Places to see near Science City 
Ahmedabad One Mall (Alpha One Mall)
Ahmedabad One Mall is a shopper's paradise. The most frequented mall in Ahmedabad by visitors. Located in Vastrapur, it caters to all your needs from shopping to food to gaming. Even a day is not enough to visit the humongous mall entirely. And oh, you have a myriad of options to choose from the food court and a gaming zone to keep you and your kids entertained. Not to forget, Ahmedabad one also houses a theatre.
Iskcon Temple
ISKCON temple is thronged by visitors throughout the year. The reason ISKCON temple was built to spread teachings of Chaitanya Mahaprabhu. The architecture of ISKCON temple will leave you spellbound and the aura inside the temple would make you want to stay there. Sprawling in 1.3 hectares it can accommodate devotees in thousands.
Vastrapur Lake
Located in the western part of the city, it is close to Ahmedabad One Mall. The civic body has recently revived the once-dry Vastrapur Lake with Narmada Water. While you take a stroll around the lake enjoying the greenery and enthralling view of the lake, your kids can enjoy at the Vastrapur Adventure Park, an amusement park.
Vaishno Devi Temple
Nothing can beat the Vaishnodevi Temple in Jammu and Kashmir, but the Vaishnodevi Temple in Ahmedabad is no less. The Ahmedabad based Vaishnodevi Temple is a replica of that in J&K. With a brown mountain-like structure you have to climb up to the top but it is not as difficult to climb as the one in North India.
Interesting facts about Science City
There are special discount offers provided by the government to attract more crowds, especially those coming in groups and school students.
Even during the lockdown, it carried out several webinars on interesting topics. So, it was no lockdown for science education enthusiasts.
Parking fee
Two/Three wheeler – Rs 5
Car/Four wheelers – Rs 10
Buses/Luxury – Rs 25
To know the fees and timing of Science City, click here: https://scity.gujarat.gov.in/fees-timing
FAQ'S
On which day is Science City closed?
Science city is open throughout the year.
What is the entry fee of Science City?
Rs 20 for Adults, Rs 10 for children and Rs 5 for students
How far is Science city from Ahmedabad airport?
It is around 40 minutes away from Ahmedabad airport with a distance of 30.2 km