Let me first define incubators. Well, the incubator is the company which provides business assistance to new startup companies. It supports startups by providing financial, managerial and technical services. Their ultimate goal is the growth of young businesses and conversion of new business ideas into a business opportunity.
How can our talented, entrepreneurial Ahmedabadi young minds not have startup ideas when they have gained immense inspiration from the famous Gujarati poet Jyakar Bhojak's song Jay Somnath which personifies the fact "Shrushti na khune khune Gujarati jan vyapar care".So here we get a chance to write about the Ahmedabad's incubators which nourishes the new startups.
CIIE

The abbreviation CIIE stands for 'Centre for Innovation Incubation and Entrepreneurship'. Located in IIM Ahmedabad, it works with the goal of fostering innovation-driven entrepreneurship. Established in 2002, CIIE has undertaken many initiatives to catalyze entrepreneurship in India to spread across the country with active support from faculty, alumni, and students of the institute. With the privileged partners like Department of Science and Technology, Ministry of New and Renewable Energy, International Financial Corporation, SIDBI, Asian Development Bank,Godrej Industries GIZ, BP, and Mahindra, CIIE is solving India's core problems through entrepreneurship.
It has inspired over 500,000 aspiring entrepreneurs by publishing 'Stay Hungry Stay Foolish'. They have partnered with Economic Times to organize Power of Ideas, India's most significant business plan competition.It has helped crystallize over 30,000 ideas through this competition. They have created sustainability-focused startups by seed-funding over 100 ideas through equity, debt and prototyping grants to run a dedicated venture fund.1500 jobs are generated by way of a portfolio.
For more information you can visit:
New Campus, IIM Ahmedabad
Vastrapur, Ahmedabad – 380015
Gujarat
079-66324201
[email protected]
NDBI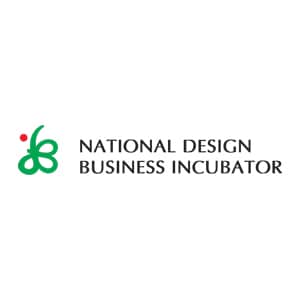 NDBI is the short form of National Designer Business Incubator. NDBI is different from other incubators as it nurtures a culture of entrepreneurship in the innovative minds of young designers so that their ideas proliferate into newer and niftier products or services capable of being used commercially. Infrastructural arrangements at NDBI are the backbone which supports startups immensely by providing fantastic Knowledge Management Centre, Performance Visualization Lab, Design Vision Centre,3D Laser Scanning, Laser Cutting Facility and rapid product development lab. Its alumni incubatees are 21g Design Works Pvt. Ltd, Sangaru Design Objects Pvt. Ltd, Gaatha Handicrafts Pvt. Ltd, Dirty Hands etc.
For more information you can visit:
NID, Paldi, Ahmedabad-380007, Gujarat,
(079) 2662 9608
[email protected]
MICA Incubator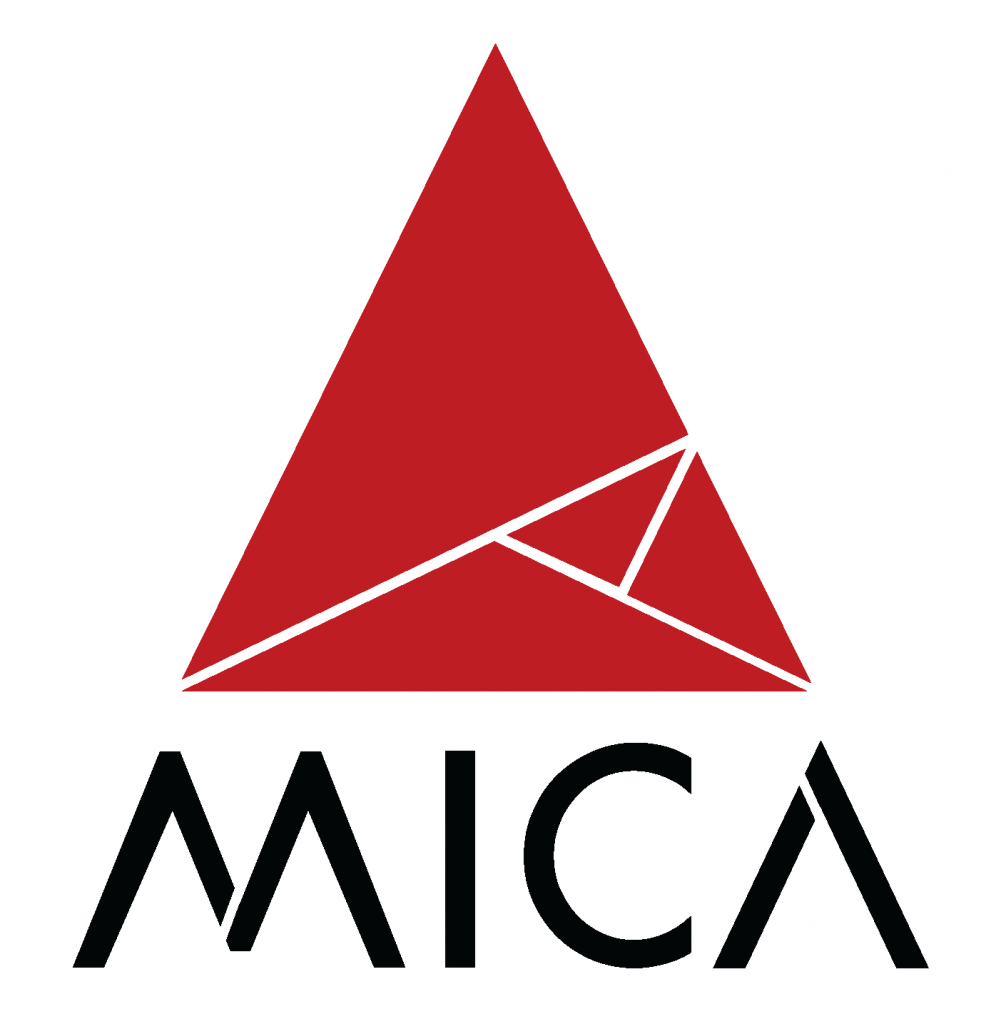 Launched with support from the Department of Science and Technology, under the Government of India, the MICA incubator aims to help entrepreneurs to turn promising ideas into businesses that can revolutionize the communication sector. Till date, successful 16 startups have been incubated at MICA Incubator which includes Zero Gravity, Infigic, Design Studio, etc. MICA Incubator provides supports in the areas of research experimentation, lab testing, accreditations, market research, business plan, promotion, and networking, in addition to the continual guidance of highly respected mentors.
For more information you can visit:
MICA Shela, Ahmedabad – 380 058,
Gujarat, India
+91 2717 308250
[email protected]
IIC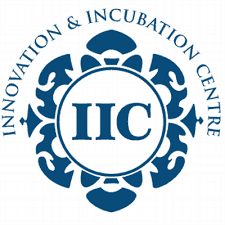 IIC the abbreviated form of Innovation and Incubation Centre is located at Pandit Deendayal Petroleum University. Born with the aim of converting the brimming potential of budding Engineers, Management Students and Technocrats into innovation-driven business ventures leading to industrial renaissance is incubating 14 startups currently. It is s recognized as Nodal Institute by State Government and approved by DIPP (Department of Industrial Policy and Promotion, Government of India) as Startup India Incubator. Some of the great startups incubated by IIC at PDPU are Torch-It, Smart Mask, YOBO, etc.
For more information you can visit:
7, Amenity Centre, Near Medical Centre, PDPU Campus
Raisan Village, Dist. Gandhinagar – 382007 Gujarat, INDIA.
+91 79 23275164
[email protected]
LEAF

LEAF stands for Leadership Entrepreneurship and Acceleration Foundation. It is promoted by GLS University and Gujarat Law Society. LEAF is also the nodal institute of the Government of Gujarat to endorse new enterprises through the State Startup assistance program and is a disbursement agency of State government funds to the Startups in the region of Ahmedabad.
The primary objective of LEAF is to develop, nurture, promote and successfully commercialize ventures, based on innovative products, concepts, models, tools, techniques, and technologies and render services which are unique in the ecosystem. TiECON Ahmedabad 2017, by LEAF in association with TiECON, has been organized at the large scale to provide the platform to network and learn from Industry Luminaries, VCs, successful entrepreneurs and experienced executives and it was appreciated nationally.
For more information you can visit:
GLS University, GLS Campus, Above Auditorium,
Opp. Law Garden, Ellisbridge, Ahmedabad – 380006.
+91 9687661794
[email protected]
Venture Studio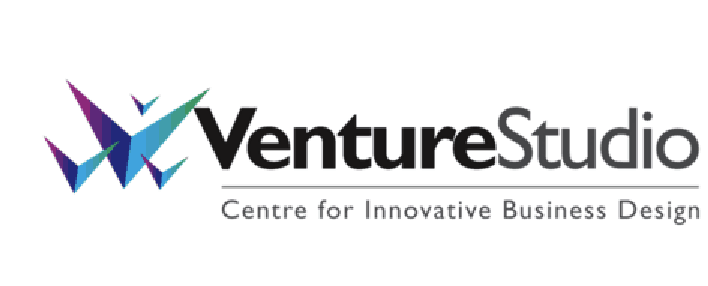 VentureStudio is a business incubator launched by Ahmedabad University in association with Stanford University – Centre for Design Research. Since its birth in 2011, VentureStudio has helped incubated over 45 startups in areas like health, education, energy and the environment to the agriculture industry, consumer products, transportation, etc. It has approved BioNEST facility for bio-incubation by the Biotechnology Industrial Research Assistance Council (BIRAC), as well as an approved nodal agency under the Government of Gujarat Startup Policy.
For more information you can visit:
VentureStudio
Ahmedabad University, AG Campus,
Navrangpura Ahmedabad 38009 Gujarat, India
079 6191 1582
[email protected]
Ganpat University Incubation Centre

Ganpat University Incubation Centre is established to promote innovative idea, enhancement of existing processes and entrepreneurship by converting and translating technology ideas and innovation in various disciplines of different products, processes & services for commercial advantage and the benefit of society to accomplish its goal.
For more information you can visit:
Ganpat University,Ganpat Vidyanagar, Mehsana-Gozaria Highway,
PO – 384012,
North Gujarat, INDIA
[email protected]
Tele Fax : +91-2762-286080, +91-2762-286080, 286924
IGNITE – SOCET Incubation Centre

IGNITE Incubation Centre at Silver Oak College is one of the largest Incubation & Co-Working Space in Gujarat furnished over an area of 20,000 sq. Ft. With the capacity to incubate 40+ start-ups focused upon Internet of Things, Information & Communication Technology, Sensor & Automation, Product Development & Design, Architecture, Automobile and Renewable Energy. Ignite is furnished with five state-of-the-art laboratories that include Internet of Things (IoT Lab), Information & Communication Technology (ICT Lab), Maker Space (FabLab), Robotics Lab and Apple Lab for the Design, Development, and Testing of Products.
For more information you can visit :
Ignite,352,353 A , Nr. Bhavik Publications,
Opp. Bhagwat Vidyapith, S.G.Highway,
Ahmedabad- 382481
+91-79-66046300/1/2/3/4
[email protected]
iCreate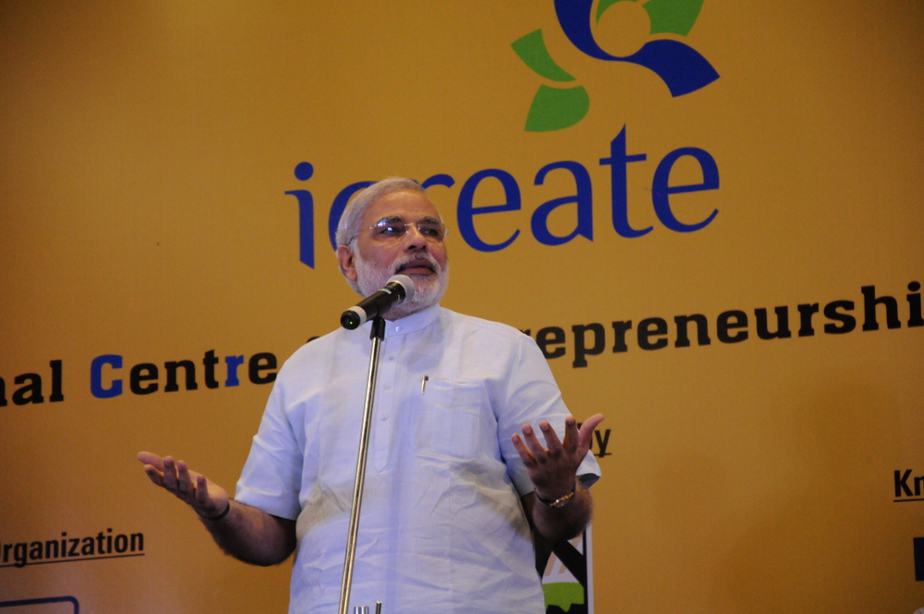 With the mission to facilitate new age entrepreneurial efforts of youth which focuses on innovative applications of unique ideas for wealth creation, employment generation, and global competition. ICreate is an independent center which promotes "Next Generation Entrepreneurship". It is the mixture of creativity, innovation, engineering, product design and leverages emerging technologies to evolve unique applications. icreate is a one-stop solution that provides access to money, mentors & markets. icreate has been set up under the dynamic leadership of Shri Narendra Modi, honorable Prime Minister of India
For more information you can visit:
First floor, GMDC Building, 132 Ft Ring Road, Vastrapur, Ahmedabad 380 052, India.
+91 79 2791 2803
[email protected]
GUSEC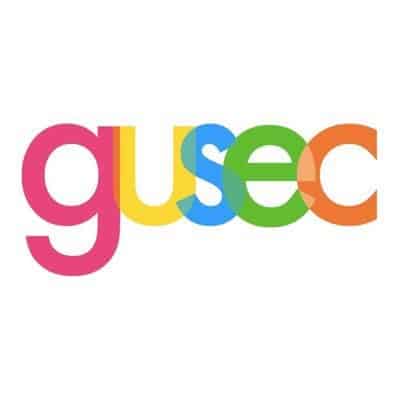 GUSEC is the best Zero-Day Zero-Cost Startup Support System in Gujarat.GU has pioneered. It is the country's first support system for non-tech innovations.GU is primarily a university focused on non-tech disciplines such as science, arts, commerce, medicine, etc. 'Research to Revenue', was the first of its kind initiative for a research university, with the aim of converting 5% of research into commercialized products, services or technology.
For more information you can visit:
GUSEC West Wing, University School of Sciences,
Gujarat University, Ahmedabad, Gujarat – 380009, India
079 2630 8576
[email protected]
Cradle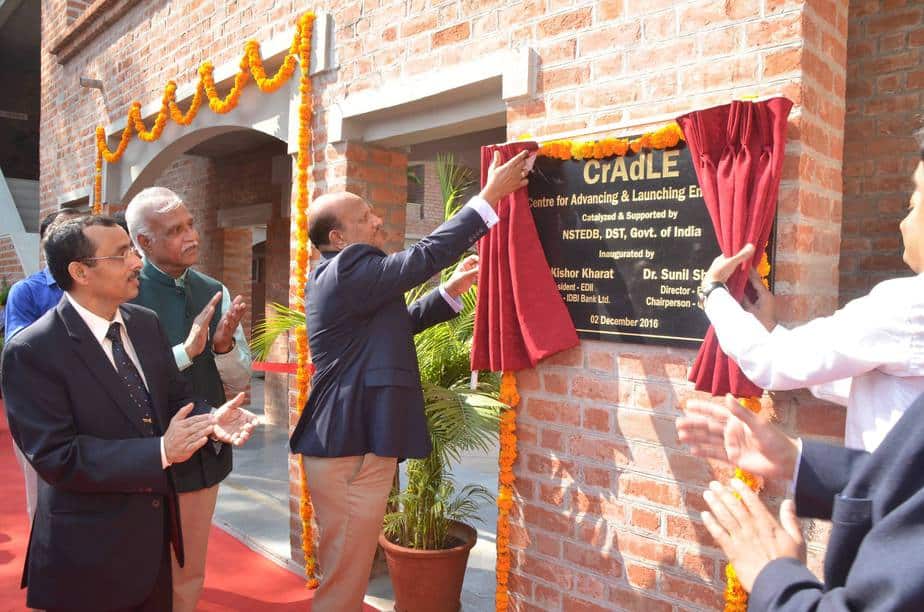 Cradle is the abbreviated form of Centre for Advancing and Launching Enterprises.
Cradle is a Technology Business Incubator with Healthcare, Manufacturing, Renewable Energy and Food/Agribusiness as their focus areas. It was launched on 2nd December 2016, and since then it has been moving forward achieving significant milestones and growing miraculously. Its current incubatees are inner sense, Keepsake, physcolonic, schemopedia etc.
For more information you can visit:
Entrepreneurship Development Institute of India (EDII)
P.O. Bhat – 382 428, Dist. Gandhinagar, Gujarat, INDIA.
+91792396 9151
[email protected]
DCEI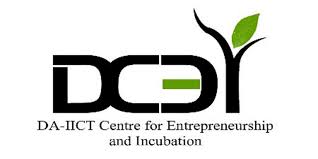 The DA-IICT Centre for Entrepreneurship and Incubation is the full form of DCEI. It aims to encourage students with an entrepreneurial bent of mind to come up with innovative ideas and channelize their efforts to give births to new ventures based on ICT products. They believe that innovative ideas are to be promoted. It encourages young minds without bias. It was established in 2011 at DAIICT, Gandhinagar to promote innovation and entrepreneurship culture among DAIICT community and it has resulted in seven incubatees out of which one is started by faculties and students together.
For more information you can visit:
Room No. 011 CEP Building DA-IICT
Post Bag No. 4 Near Indroda Circle
Gandhinagar – 382 007, Gujarat (India)
+ 91-79-30510652
[email protected]
Aashray Incubator


Aashray – Promotion of Social Enterprises Foundation (Aashray Incubator) is a platform which supports technological and social ventures. Its objectives are to strengthen Government of India's policies and initiatives like "Make in India" and "Start-up India, Stand up India," which are focused on the cultivation of start-ups and entrepreneurs in India. It is a phenomenal techno-social business incubator because of its focus on social impacts of technological and social innovations. Aashray – Promotion of Social Enterprises Foundation (Aashray Incubator) has been approved as a Nodal Institute by Government of Gujarat under the Start-Ups Scheme of Government.
For more information you can visit:
O/102 Nandanvan V, Near Preranatirth Derasar, Jodhpur Char Rasta, Ahmedabad-380015
079-26929827
[email protected]
Espark – Viridian Accelerator
Espark Viridian Accelerator is the world's largest free people accelerator for start-up and scales up businesses. It is a Joint Venture between Viridian Ventures and Europe's most dynamic business accelerator, Entrepreneurial Spark, UK. It has enabled 650+ startups with 88% success rate. They work with the motto "We build people, who build businesses". And as the whole world is aware of the entrepreneurial ability of Gujarati, they have set up their branch in Gandhinagar near Ahmedabad.

For more information you can visit:
4th Floor, Gift One, Gift City Gandhinagar, Gujarat
011-4071 4000 Ext. 500
[email protected]
Antrapreneur The Business Incubator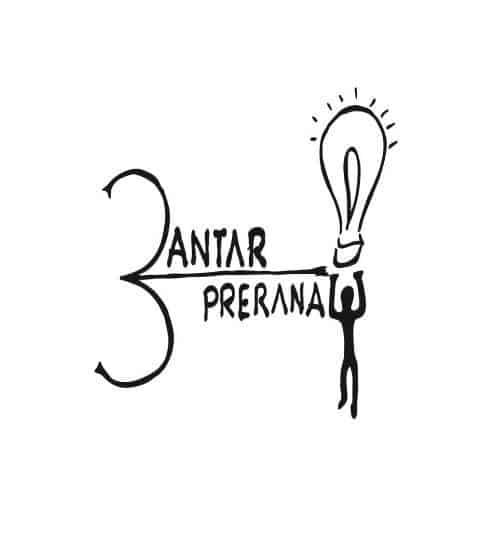 LJ Knowledge Foundation Antrapreneur The Business Incubator using incubation, acceleration, mentoring investment and training provides the necessary resources to the ones who are passionate enough to follow their dreams and carve a niche of their own in a world.LJ Knowledge Foundation Antrapreneur The Business Incubator grows and maintains a support system for knowledge-based start-ups founded by Lok Jagruti Kendra. Some of their incubated startups are Algaari,Interonic,grand.com etc.It has incubated around 11 startups.
For more information you can visit:
Follow them on Tweeter and Google+ @Antrapreneur
GTU Innovation Council

With an objective to nurture creativity and innovation within the University community, GTU Innovation Council has been designed to act as a catalyst for change for the whole of the society. GIC(Gujarat Technological University Innovation Council) has been designed to establish close bonding between industries, entrepreneur, and students to make research and development at the University relevant to the needs of sectors at national and international levels. GTU has been working for start-ups since last five years. At GTU-Incubator they provide many facilities to start-ups for their sustenance. They provide facilities like mentoring, infrastructure, guidance in marketing, business development and many more.
For more information you can visit:
Gujarat Technological University,
Navarangpura, Ahmedabad -380 015
079-2630 0499, 599, 699
[email protected], [email protected]
GNLU Legal Incubation Centre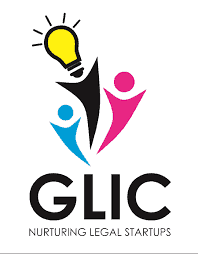 Gujarat National Law University in Gandhinagar, popularly known as GNLU has launched incubator, named GNLU Legal Incubation Center (GLIC) as part of their vision towards excellence in imparting quality legal education aiming at institutionalizing mechanism, for building the support system for entrepreneurs. The GNLU Legal Incubation Centre is expected to act as a tool to promote entrepreneurship and self-employment amongst law students giving them an attractive and viable career option.
For more information you can visit:
Attalika Avenue, Knowledge Corridor, Koba,
Koba (Sub P. O.), Gandhinagar – 382426 (Gujarat), INDIA.
+91-79-23276611/23276612
[email protected]
GIAN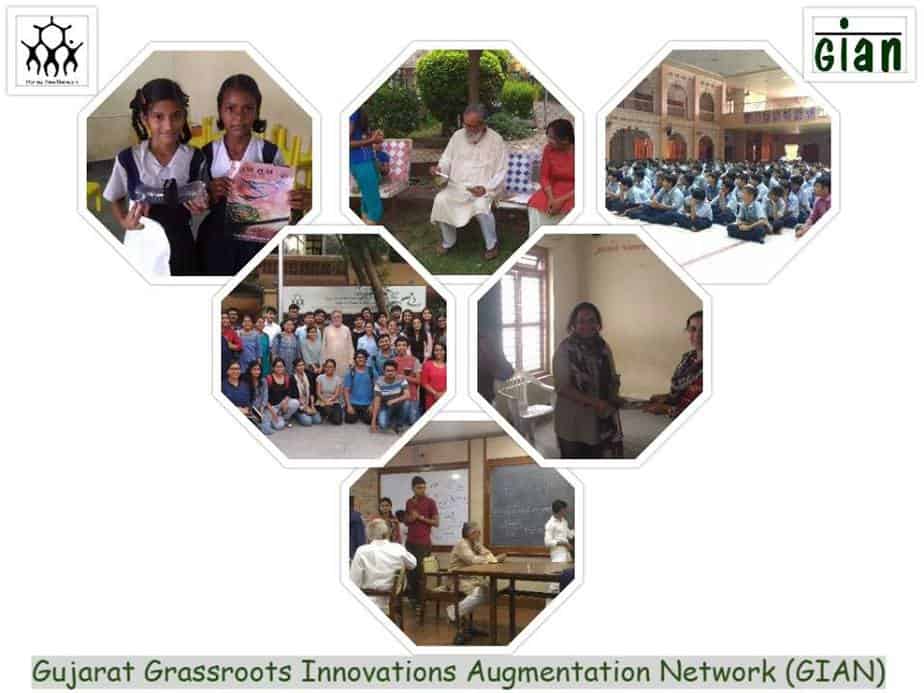 GIAN is India's first technology business incubator focusing on incubating and commercializing grassroots innovations. Grassroots innovations are solutions generated by people at the grassroots levels to tide over long-term problems. The objective of GIAN is to construct the value chain in innovations with the end objective of making them available to the masses through the market mechanism. Gujarat Grassroots Innovations Augmentation Network popularly known as GIAN was set up on March 1, 1997, with support from Government of Gujarat, Society for Research and Initiatives for Sustainable Technologies and Institutions (SRISTI) and Indian Institute of Management Ahmedabad (IIMA).
For more information you can visit:
Bungalow No: 1, Satellite Complex,
Nr. Satellite Tower, Mansi Cross Road
Premchand Nagar Road,
Satellite, Ahmedabad 380015
Gujarat, India.
91-79-26769686
[email protected]
Cognian-Research And Incubation Centre, SAL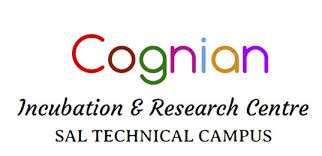 Cognian is an incubation and research center of SAL Technical Campus, which is the outcome of the innovative vision of the trustee Sri Rajendra Shah Sir and continuous efforts of director Dr. Rupesh Vasani. The ideas of the students are transformed into reality at Cognian. The thoughts are valued more over things in COGNIAN. Every student is entertained like an aspiring future entrepreneur. The cognian is equipped with all the facilities like fast internet connectivity, collaboration with the industry experts, startups as well as FAILED entrepreneurs that can guide the students here on WHAT NOT TO DO.
For more information you can visit:
Opp., Science city, Sola Bhadaj Road, Ahmedabad, Gujarat 380060
079 – 6521 3534
[email protected]
IIT Gandhinagar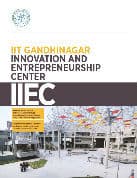 Promoted by IIT Gandhinagar, IIEC it is envisioned as a service arm of IIT Gandhinagar to implement the overall strategy of incubation, IP management, and commercialization. IIEC is the abbreviated form of IIT IIT Gandhinagar Innovation and Entrepreneurship Center. Nine students among the graduating batch of a little over 100 students in 2015 opted for this option to pursue their entrepreneurial ambitions. IIEC also connects the entrepreneurs to professionals for legal, intellectual property, accounting and other works related guidance and service.
For more information you can visit:
IIEC, IIT GANDHINAGAR, PALAJ, GANDHINAGAR, 382355
EMAIL: [email protected], [email protected]
UCIED

UCIED is the Business Incubator at Unitedworld (Karnavati Knowledge Village) where innovative IDEAS are transformed into successful Business Start-Up Ventures. UCIED is the abbreviated form of United World Centre for Innovation and Entrepreneurship Development. Like other incubation centers they are also giving rise to the incubators in united world university.They provide requisite facilities to nurture startup.
For more information you can visit:
United World, Karnavati Knowledge Village, Gandhinagar, 382422
[email protected]
079 3053 5114
Ahmedabad has around 22 incubation centres amongst the 135 spread across Gujarat. Also Ahmedabad has many  Coworking spaces where you get a shared working space to work and a chance to connect with many people of your interest check out here. 
So Ahmedabadis have got an amazing opportunity to prove their entrepreneurial ability by starting up new ventures.