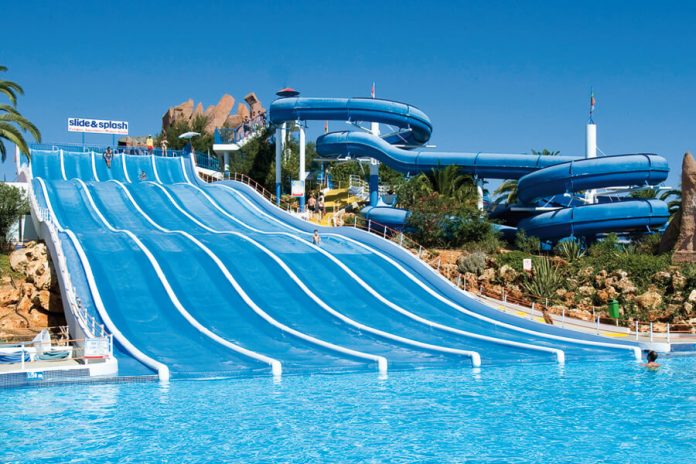 It is that time of the year when rings of summer are about to ring shortly. This year Ahmedabad witnessed cold snaps frequently. As winter was coldest, summer is also expected to be the hottest. But Ashaval won't allow amdavadis to go unprepared for summers. So as one step forward towards summer you should be preparing a list of water parks you can visit this summer! Well, water parks not only help you to beat the scorching heat but also help you to spend some quality "family time". Also, water parks are lucrative for internet glued children and would be appealing to take them out in their summer vacation which they spend with their gadget friends instead of their human friends.
So visiting a water park is a win-win situation for adults as well as children.
Here Ashaval provides a list that will come handy when you will be making your summer holiday plans.
Jaldhara Water World

The Jaldhara water park stretching over an area of almost 15,000 sq. ft and located near the beautiful Kankaria Lake is a perfect family picnic spot for your summer holiday. The park offers 15 exciting rides for adults as well as children. The park only opens during summers and is famous among Amdavadis since years. Every summer, thousands of Amdavadis turn in to have good leisure time with family and friends.
Location– Kankaria Gate No.5, Balvatika, Kankaria, Maninagar, Ahmedabad, Gujarat 380028
Timings –  9:30 AM – 5:30 PM
Contact no. –  09727162260
Entry Charges –  INR 300/- per person
Shanku's Water Park & Resorts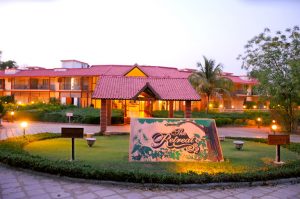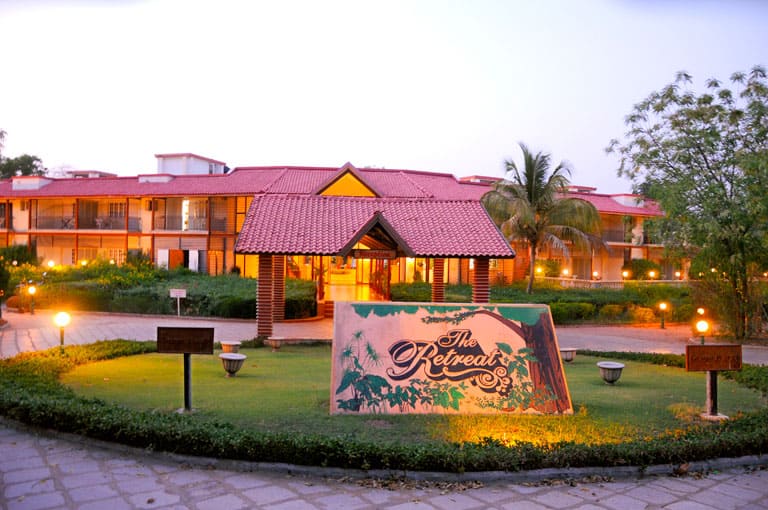 The estate was built by Mr Shankarbhai Choudhary and is a top rated resort and water park in Mehsana and the most famous among amdavadis. The Shanku's water park offers rides that would give you an adrenaline rush and at the same time, it offers some playful rides to impress your little angels. The resort offers exotic rooms at nominal charges. The place is a family entertainer for summers.
Location – Himatnagar Highway, Mehsana, Gujarat 384435

Timings – 10:00 AM to 6:00 PM
Contact No.  – 09099080090/80
Entry Charges INR 350/- per person
Costume rent – INR 100/-
Splash The Fun World

The place totally justifies its name. It is a world that offers fun to all. It has all the elements you need for a perfect summer holiday. Joy rides for kids, blood pumping rides for adults, and good food for all. One most appreciable thing about Splash water park is that it has a proper ruleset for safety and they follow it very strictly. Do explore this ultimate summer stop!
Location – Sarkhej-Sanand Road, Village Telav-Kolet Road, Ahmedabad, Gujarat 381102
Timings –  10:00 AM – 5:00 PM
Contact No.  – 09099073801
Entry Charges-  Child: INR 500/-, INR 600/- ( food included)
   Adult:  INR 600/-, INR 750/- (food included)
Costume rent– INR 120/- (Ladies), INR 100/-(Gents)
Maniar WonderLand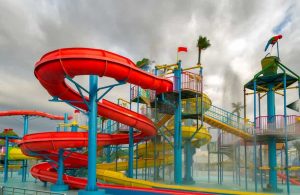 Maniar WonderLand has a variety of things to offer. You will find a water park, snow park and adventure park all in one. The wonderland gives you the facility to book a private water park just for your family on hourly basis which will be available from mid-march. The water rides here can be enjoyed without getting your clothes wet. The snow park is the main attraction here. It is an approach to make amdavadis experience the weather of Switzerland in Ahmedabad! This is the only park around Ahmedabad of its kind.
Location – Sarkhej Sanand Highway, Behind Kiran Motors, Sarkhej, Ahmedabad, Gujarat 382210
Timings – 10:00 AM – 7:00 PM
Contact No. – 084600 10896
Entry Charges – INR 120/- (Redeemable and can be used for enjoying rides)

Rides – INR 15/- up to INR 150/-
Snow Park – INR 450/- adult and INR 400/- child (Includes warm clothes)
Private water park – INR 2000/-  for 10 persons (Minimum Charge) and INR 100/- per person after 10 persons.
Swapna Srushti Water Park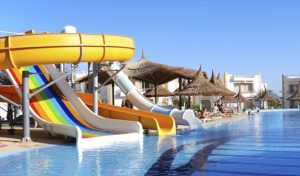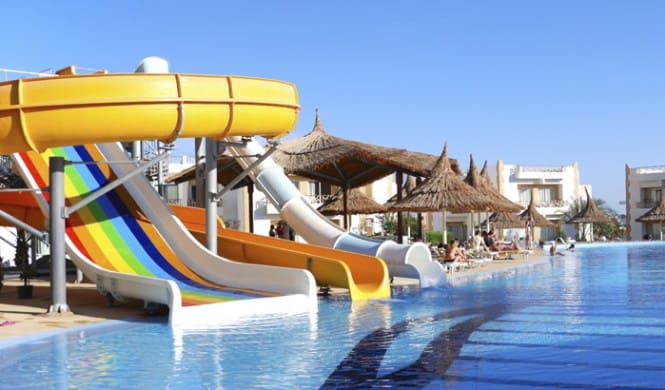 This hot favourite park of Amdavadis offers you water resorts, resort facilities, amusement park, adventure park and what not. Swapna Srushti water park is just perfect for both children and adults because it can provide relaxation to adults and has thrilling adventure activities for children. Situated on the outskirts of Ahmedabad the park has abundant greenery to soothe your mind. The estate is spread across an area of 130 acres and is a perfect spot for one day picnic with family and friends.
Location – Gandhinagar-Mahudi Highway, Near Amarnath Dham, Gram Bharati, Cross Road, Amarapur, Gujarat 382721
Timings – 11:00 AM – 5:00 PM
Contact No. – 095740 07705
Entry Charges – INR 500/- per person
Costume – INR 80/- (Gents), INR 100/- (Ladies)
Shah's water city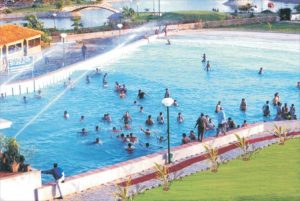 Shah's water city is really a city full of water. It boasts to have to the biggest wave pool in Gujarat and many other exciting water rides and dry rides to entertain everyone. This place has got beautiful scenery and fun rides. Also, they offer spa facility. The water city offers outdoor games for children too. Go on Amdavadis and do pay a visit to this water city!
Location – National Highway No 8, Between Bareja & Kheda, Village Goblej,  Kheda – 387411
Timings–  10:00 AM – 6:00 PM
Contact No. – 079 2791 1279
Entry Charges– INR 450/- (Water rides + Outdoor activities), INR 700( Lunch + Water rides + Outdoor activities)
Costume rent– You will have to buy the costume here. If you already have your swimming outfit don't forget to bring that along with you.
Bliss Aqua World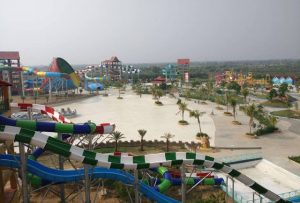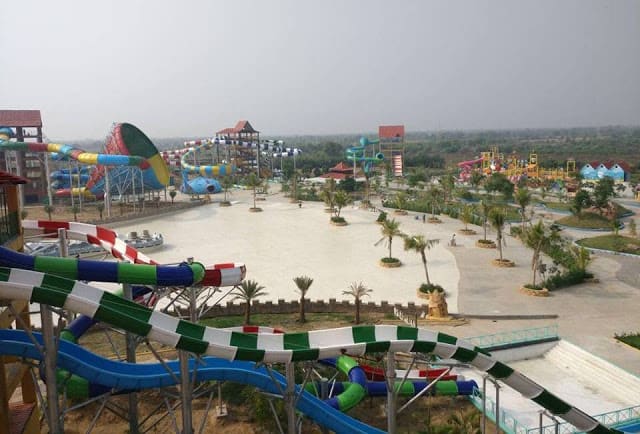 Started about one year ago this aqua world has gained much popularity among Amdavadis because of the numerous thrilling water rides and joy rides it serves. Bliss Aqua is a newly built park which is highly maintained and has all the amenities that would impress everyone whoever visits the place. Bliss Aqua World is the newest trending thing among Amdavadis.  
Location – Unjha Highway, Motidau, Mehsana, Gujarat 384120
Timings –  10:00 AM – 5:30 PM
Contact No. – 098320 53000
Entry Charges – INR  650/- (Monday-Saturday) & INR 800/- (Sunday)
Costume rent – INR 150/-
The Enjoy City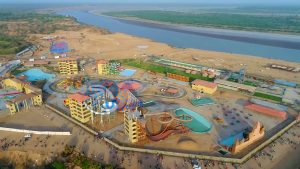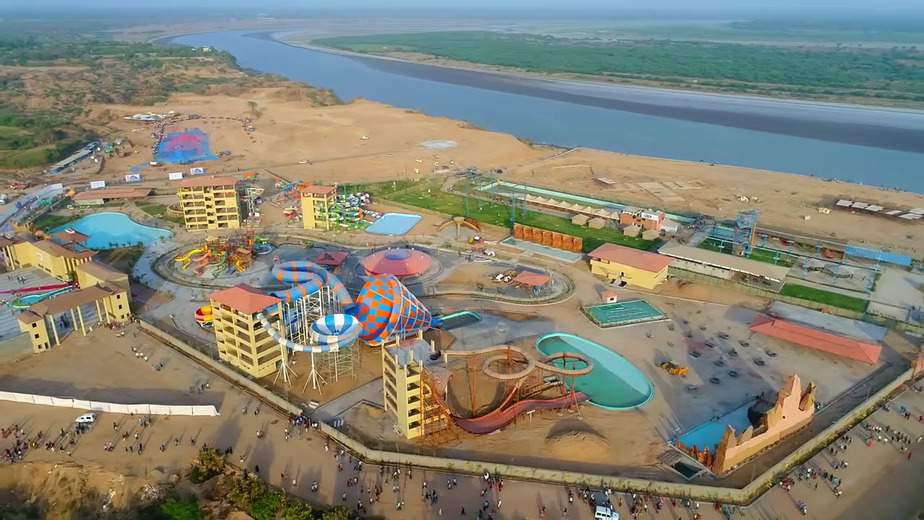 This recently built city claims to be India's biggest water park. The city offers a water park, amusement park, theme park, adventure park, food court and whatnot. Some parts of The enjoy city are still under construction but are expected to become fully functional as the summer will come. The Enjoy City is expected to become the ultimate holiday destination of Amdavadis this summer.
Location –  Village Valvod, Ta, Borsad, Gujarat 388530
Timings –  10:00 AM – 6:00 PM
Contact No. –  080009 00085
Entry – INR 1180/- (Unlimited Water Rides + Adventure park)
Costume rent- INR 200/- (Ladies), INR 150/- (Gents)
Well, so these were the holiday destinations that Ashaval suggests to Amdavadis. Do pay a visit to them. The prices mentioned here are subjected to change. If you think we are missing out on any of the other exciting water parks then please let us know in the comment section below. We would love to hear from you. Do spread the information among your family and friends and help them enjoy their summers!
Have a nice day and stay tuned!