" Saathiya Puravo dware, divada pragtavo raj, Aaj Mare angane padharshe maa sherowali"
Navratri the nine-day festival dedicated to Maa Aadishakti or the Goddess, who is known as Jagat Mata. The one who has given birth to the entire universe is celebrated with great pomp and show in Ahmedabad and in entire Gujarat. And when we talk about Navratri, the first thing that comes to any one's mind is the famous Garba dance of Gujaratis. Ahmedabad is one of the biggest and is a metro city of Gujarat. Many people migrate from different regions to Ahmedabad for job purpose and love to take part in the Garba dance and functions. Nowadays, also there are a lot of variations in Garba dance steps. Hence, in order to cater to the needs, there are Garba classes in Ahmedabad. These classes teach you a variety of steps.

A lot of Garba venues also have competitions for best dressed, innovative steps, best performer and a lot more. People love to win these competitions and hence prefer going to Garba classes.

Top Garba classes in Ahmedabad

A lot of people do not know how to play Garba or want to just brush up their steps and learn innovative steps also. All in all these people prefer to learn from Garba classes. So, here is the list of top Garba classes in Ahmedabad.

Rasleela Garba classes
Ras Rasiya reloaded Garba classes
Silver dance and Garba classes
Ramzat Garba classes
Radhe Shyam Garba classes
Gorash Ras garba classes
Rock-on Garba classes
Venunad Garba classes
Rasleela Garba classes Nikol

Rasleela Garba class has the main motto of teaching Garba on the new Bollywood beats with innovative steps. It is one of the famous Garba classes in Ahmedabad.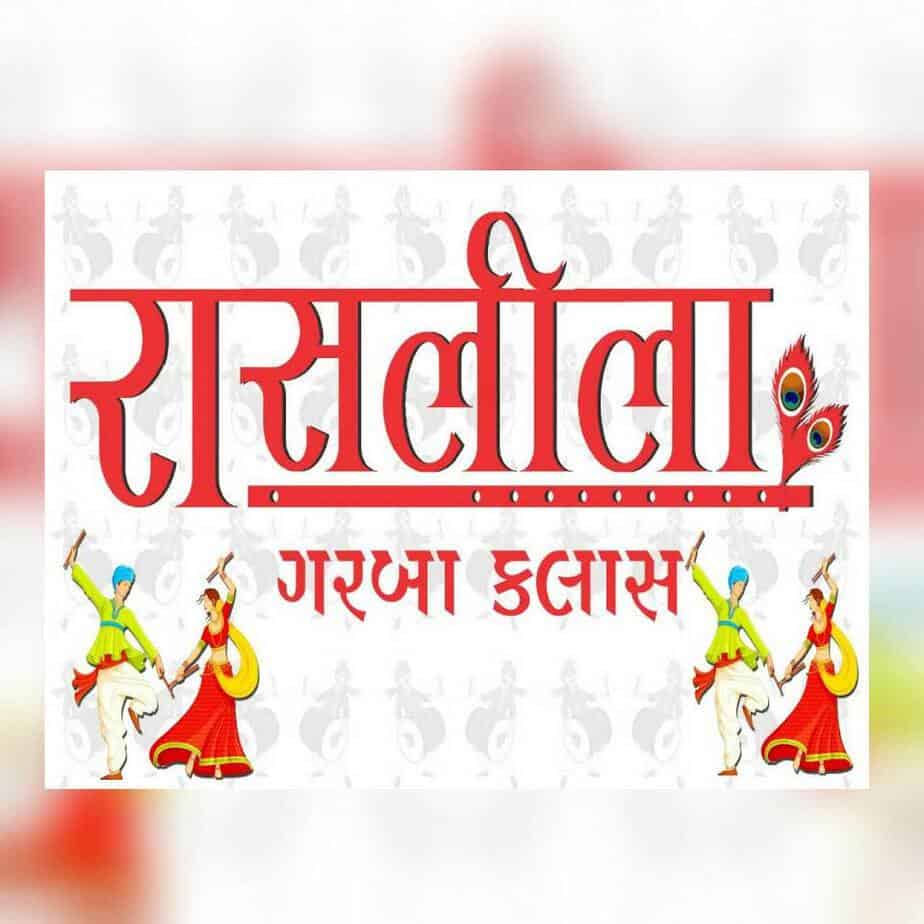 Address:

Shiv Business Hub, 1st Floor, Opp.Torrent Power Sub Station, Nr.Nikol Police Station, Nikol, Ahmedabad, Gujarat 382350

Contact:

087348 75262
095377 57641
Ras Rasiya Reloaded Garba classes Ahmedabad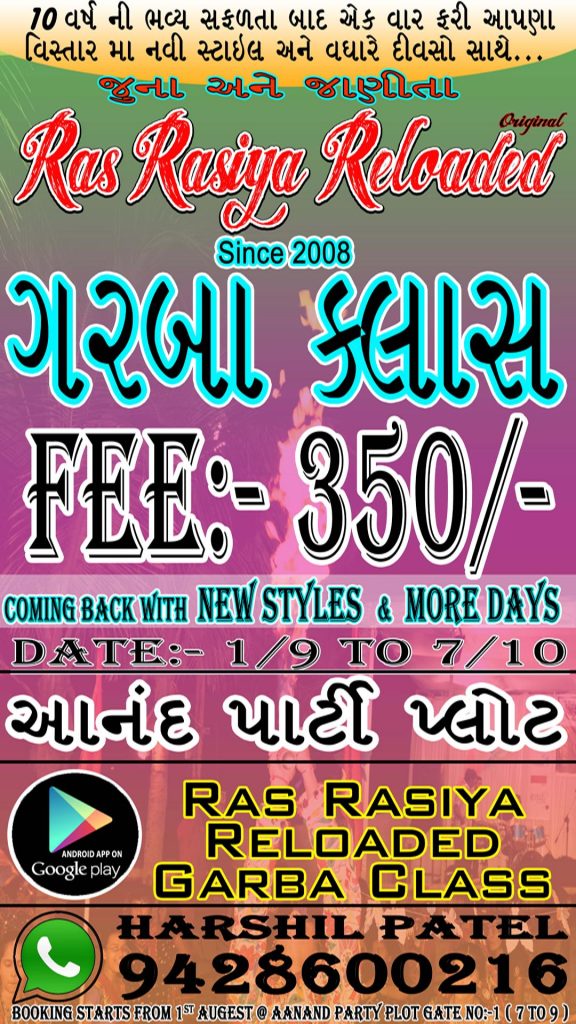 Ras Rasiya reloaded Garba class was established in the year 2008 and has 11 years of successful track record. They have the best choreographers who teach a variety of Garba styles like 2 tali, 3 tali, Hinch, Bollywood Garba and a lot more.
Address
Kumkum farm, Chandlodiya lake, Ahmedabad, Gujarat
Contact:
Harshil Patel: 9428600216
Silver dance and Garba classes
It is one of the best Garba classes in Ahmedabad, with instructors giving personal one on one attention. Variety of styles are taught according to current trends. The instructors demonstrate the steps very clearly so that people understand it very clearly before going further. The style includes traditional Garba, Bollywood and other creative steps.
Address:
Silver Dance and Garba classes, First Floor R3 Mall, Drive-In Road, Opp. Manav Mandir, Drive-In Road, Memnagar, Ahmedabad-380052
Contact:
9725838949, 8347408413
Ramzat Garba classes
These Garba classes are located in one of the most important and posh areas of Ahmedabad, Vastrapur. It is one of the revered academies in the city not only for Garba but also for other dance forms. They also teach other dance forms like Bollywood, Hip-hop, locking, tutting and a lot more.
Address:
A/6 Kapidhvaj avenue, Nehru Park, Opp Konark Karishma tower, Vastrapur, Ahmedabad 380015
Contact:
9427006175, 9429205461
Radhe Shyam Garba Classes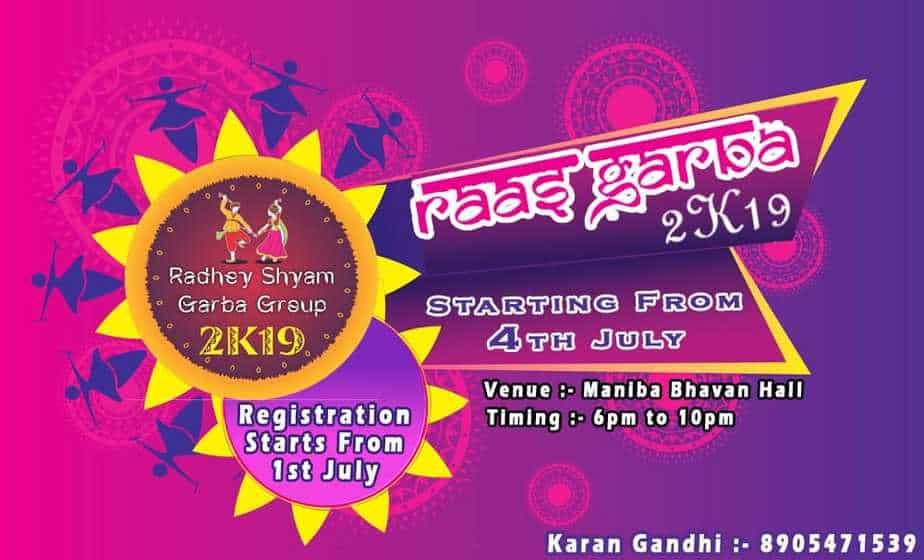 Radhe Shyam Garba classes are located in the Isanpur area of Ahmedabad city. These Garba classes are famous for their unique dance style and one on one teaching style. This year they have come up with a unique salsa Garba style and has special workshops for that.
Address
Near Chandola Lake, Opposite to Rajeshwari Colony, Besides Karnavati Flats, canal garden road, Isanpur, Maninagar, Ahmedabad, Gujarat
Contact
089054 71539
Goras ras garba academy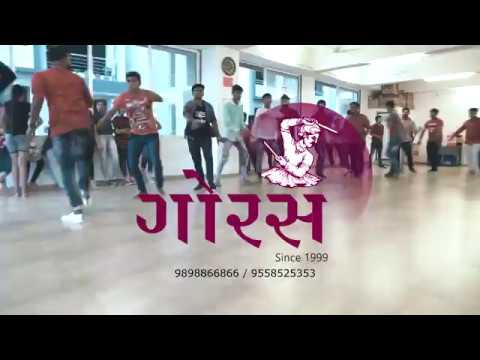 Goras ras Garba academy in Nikol is one of the best Ras Garba classes in Ahmedabad. They teach their students a varied variety of steps in different styles. This is one of the famous ras Garba academy in Ahmedabad.
Address
1st Floor Vishala Supreme, Near Rajpath Party Plot, Nikol, Ahmedabad – 380024, New India Colony
Contact
9898866866, 9558525353
Rock-on Garba classes
Rock-on Garba classes are located in Shahibaugh area of Ahmedabad. Here they teach various forms of ras Garba like Ek tali, hinch, teen tali, dandiya ras, etc. They also teach Garba on the beats of rock music.
Address
Keyur Hotel Near Banquet Hall, Opp. Rajasthan Hospital Shahibaug Road, Shahibaug, Ahmedabad – 380004
Contact
+919714443126
Venunad Garba Classes
Venunad Garba classes are the oldest classes in the city. A venunad cultural group was established 40 years before with the ultimate motive of teaching Garba to other people who don't know how to play.
Address
Opp. Suyog Apartments B/h. Copper Stone Off, Thaltej – Shilaj Rd, Ahmedabad, Gujarat 380059
Contact
N/A
So, these are the few Garba classes in Ahmedabad in different areas of the city. If you know of any other classes do let us know in the comment section.