The wedding season is about to officially kick-off amidst a pandemic and limited guests, but thankfully, COVID-19 has not hampered the possibility of pre-wedding photoshoots.
Apdu Amdavad is teeming with stupendous pre-wedding photoshoot locations with most captivating backgrounds ranging from heritage locations, several water bodies, bird sanctuaries and private studio with foreign location sets.
While the Wedding Album is sacred, a pre-wedding photoshoot is all about the mushy moments captured between the to-be couple.
Photographer booked? Decided on the dress? But confused about the photoshoot locations? Scan through this blog and head on to your choice of location for your dreamy photoshoot.
Pre-Wedding Photoshoot Places In Ahmedabad
La Fabuloso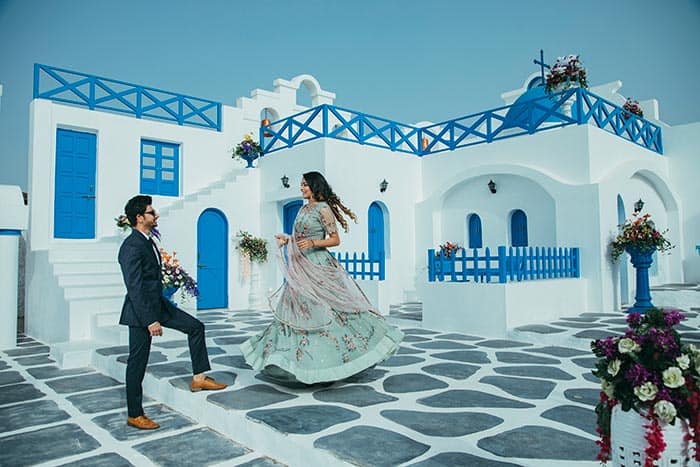 The limited budget on photoshoot might not quite literally disappoint your wish to shoot in a foreign location. You might think we must be kidding! No. You can have a foreign location shoot right here in Ahmedabad, at La Fabuloso. This scenic photography studio in Ahmedabad has more than 20 different sets including Santorini House, Croatian Street, Venice Street. There are sets for those who like the vintage feel like Stepwell, village huts, heritage wall and other mindblowing sets to choose from.
Apart from the marvellous sets, the studio also provides individual makeup and changing room, dedicated photographer room, vehicles, blowers, smoke, bubble, snow machine, lights and several other props.
Location: La Fabuloso, Kesar Weekend House, Sanand-Nalsarovar Road, Shreenagar Patiya, Goraj, Sanand – 382110
Studio office: A – 706, One World Capital, Opposite Lane Of Orbit, Off Rajpath-Rangoli Road, Bodakdev, Ahmedabad 380054
Thol Lake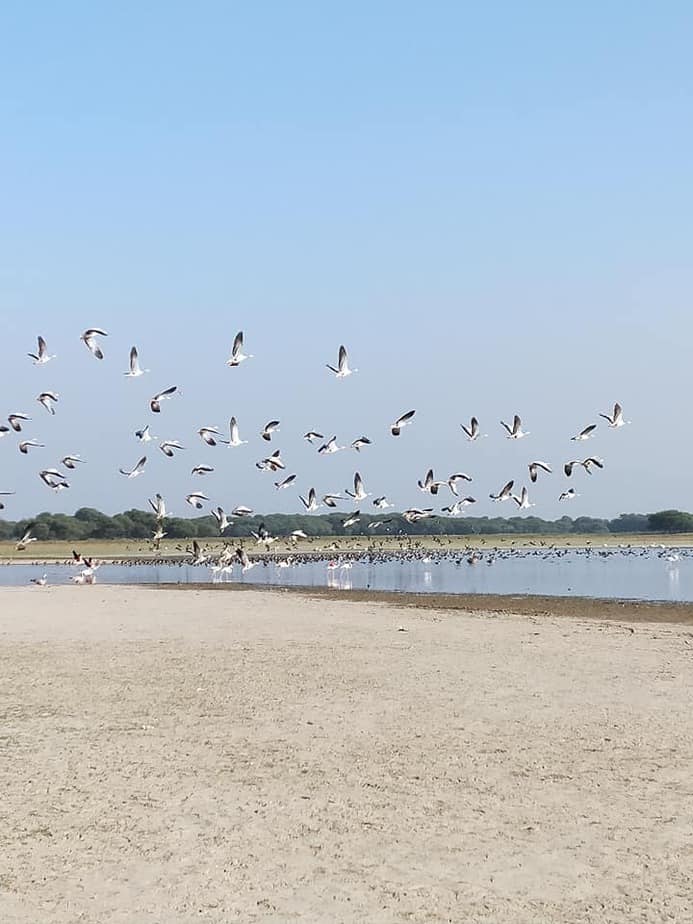 It is not just nature's and bird's paradise, but a paradise for photographers too. Thol Bird Sanctuary is greeted by a myriad species of birds round the year. For couples seeking a peaceful and picturesque background for their pre-wedding shoot, Thol Lake is your best bet. Here you will find a water body, green background and different species of birds chirping around you. Early morning is the perfect time for a photoshoot.
This astounding bird sanctuary is spread over 7 km area bustling with chirping birds. Serene nature around you will make your photoshoot no less than a walk-in paradise.
Apart from photoshoots, it is also a bird watcher's paradise, read more about it and other one-day picnic spots near Ahmedabad.
Location: Thol Bird Lake Sanctuary, SP Ring Road, Mehsana
Adalaj Stepwell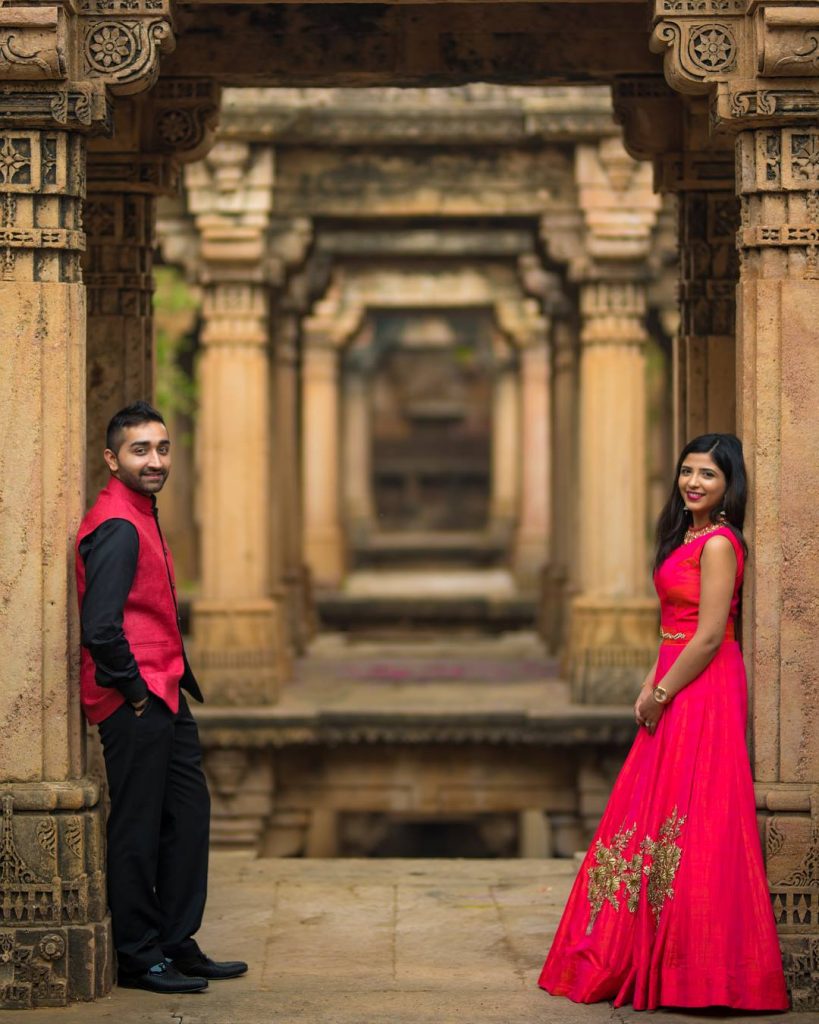 The formation of Adalaj Stepwell is no less than a Bollywood movie. The five stories deep Indo-Islamic fusion architecture marvel has a tragic story. It is both, a symbol of love and death. Queen Rudabai…read in detail the story of Adalaj ni Vav.
With intricate designs and an architectural marvel, Adalaj ni vav is one of the spectacular pre-wedding photoshoot places in Ahmedabad. If you love heritage, the Solanki architectural style structure with intricately carved pillars and stupendous structure makes it an apt location for pre-wedding photoshoots.
Location: Adalaj Road, Adalaj, Gandhinagar district
Ellis Bridge
Apart from connecting the old city with the western Ahmedabad, Ellis Bridge is an ideal place for a photoshoot of connecting hearts. The historical bridge provides a rugged background with perfect lighting during the night, especially during festivals when the civic body lightens up the entire bridge. The metal bridge on the Sabarmati River is an iconic landmark and symbol of Ahmedabad. No vehicular movement is allowed on the original Ellis bridge. But you won't regret a century-old bridge in the background.
Location: Ellis Bridge, near MJ Library, Ahmedabad
Nalsarovar Lake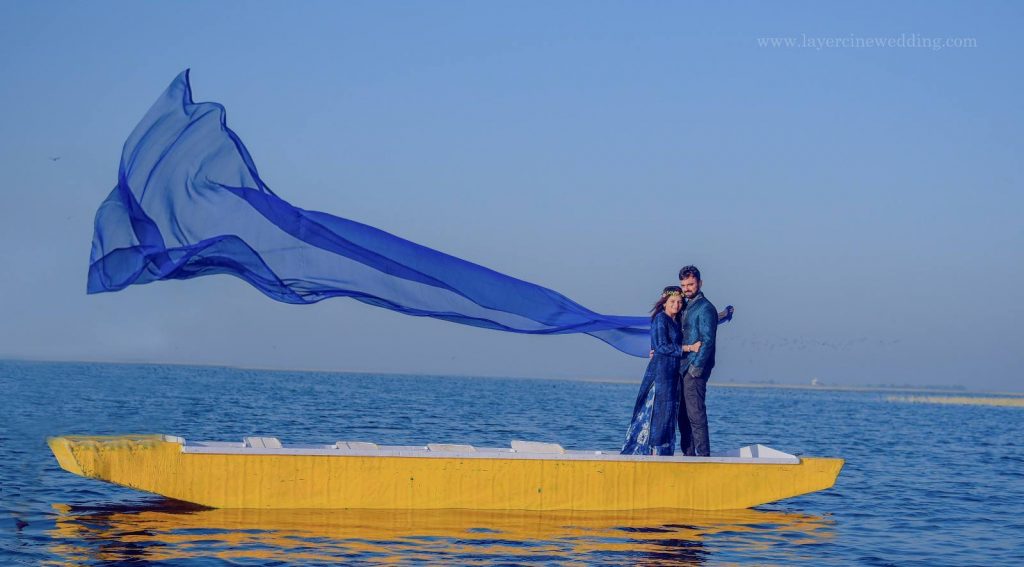 Nalsarovar Lake on the outskirts of Ahmedabad is a place that offers tranquillity and peace. Here, you can also hop onto a boat for a photoshoot providing the most beautiful view. Similar to Thol Lake, Nalsarovar is also a bird sanctuary.
The lake sprawling in 116 sq. km is thronged by migratory birds and is a major tourist attraction. You will be charged extra for a boat ride, but a photoshoot amidst the water surrounded by the greens will be worth it. Winters are the best time to have a photoshoot here.
Location: Nalsarovar Lake, Near Sanand Village
Sabarmati Riverfront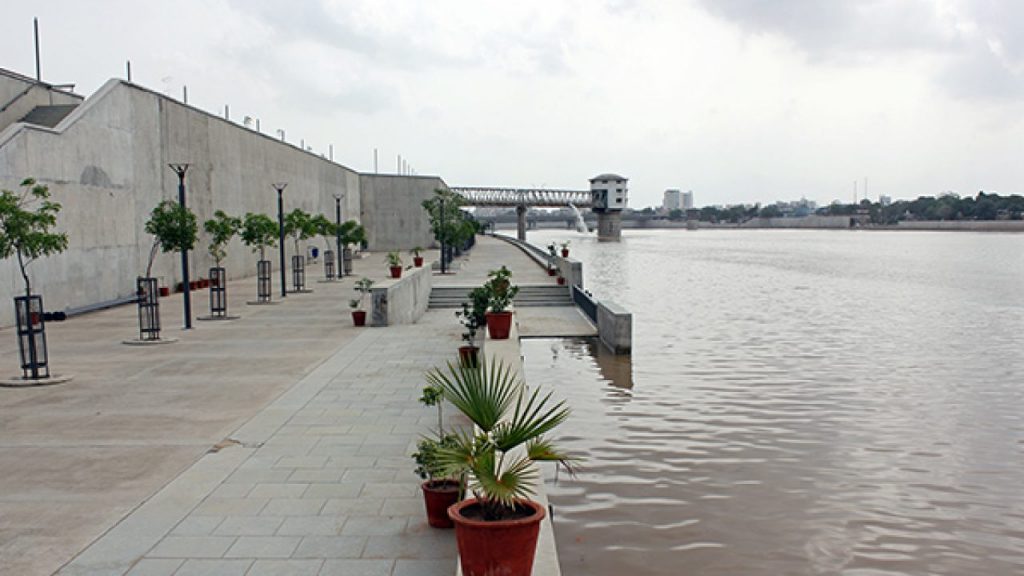 Sabarmati Riverfront is not only the best place for joggers and cyclers but indeed a fantastic place to have a pre-wedding photoshoot. A mere walk holding hands would suffice, but riverfront has a lot of photo opportunities to offer.
Apart from the fancy promenade providing enticing views of Sabarmati River and the bridges of Ahmedabad in the backdrop, several festivals are held at the riverfront round the year. You may grab the opportunity and get a photoshoot at the International Kite Festival or in the Flower Show held in January every year. Photoshoot on a speedboat with minimal charges is also yet another option.
If you and your beau share love for cycling, you can rent a cycle for a few hours and hold a photoshoot while riding the bicycle on the lower promenade. How romantic!
Kankaria Lake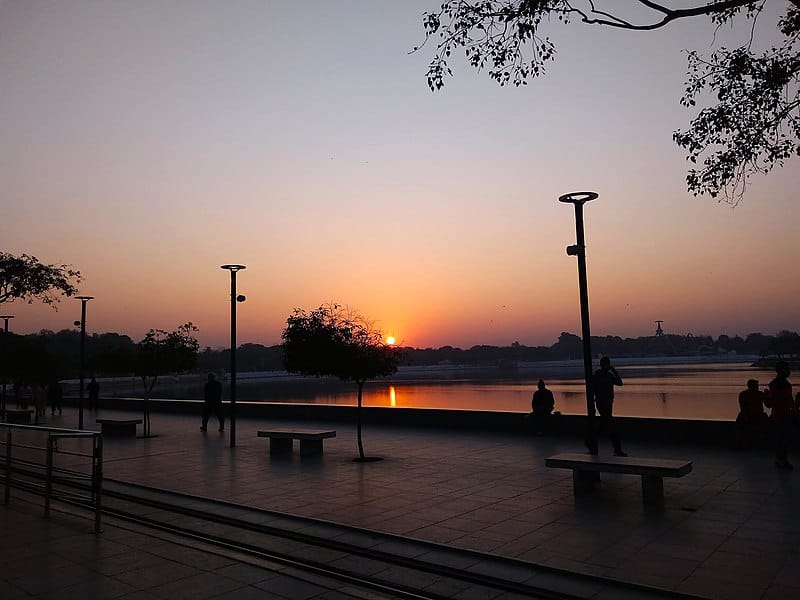 The lake which inspired SBI bank's logo can definitely transpire love between two souls. If you wish to have a hatke photoshoot, then hop on the toy train at Kankaria lake.
The revamped Kankaria lakefront with the lake in the background and photoshoot while on a boat ride will be no less than a dreamy one. Moments captured while riding a segway, at the amusement park, zoo, butterfly park are the best spots to tap on for photoshoot. However, please confirm if wedding photoshoots are allowed at the mentioned spots.
One drawback at the Kankaria lake is, it is too crowded which might make you and your partner do PDA for a photoshoot.
Location: Maninagar area, Ahmedabad
You shouldn't miss reading about the annual Kankaria Carnival organized by the Ahmedabad Municipal Corporation.
Vintage Car Museum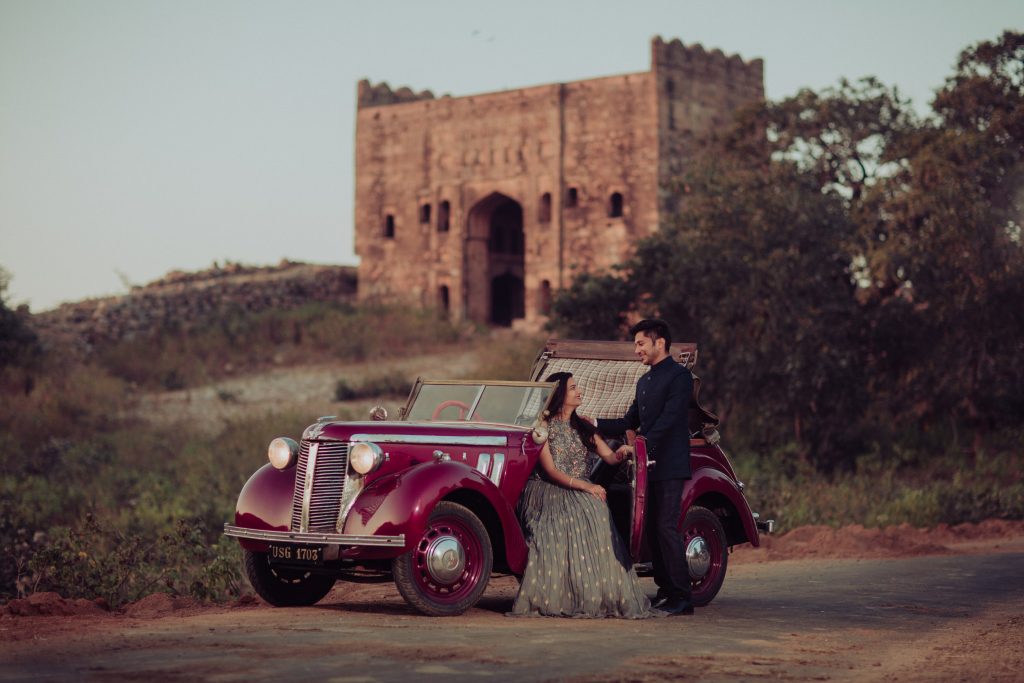 Are you or your partner vintage car lovers? Auto World Vintage Car Museum will fulfil your dream right here in Ahmedabad. Photoshoot in the vintage car will be one-of-its-kind and not just another cliched couple photoshoot.
The collection at the museum ranges from Rolls-Royce to Bentleys to Maybach and so on. They also offer a limited distance paid to ride in a chauffeur-driven vintage car. This kind of photoshoot will for sure be impressive in the eyes of many.
Read more about Vintage Car Museum here and other museums of Ahmedabad
Location: Dastan Estate, SP Ring Road, Kathwada, Ahmedabad
Old City/Pols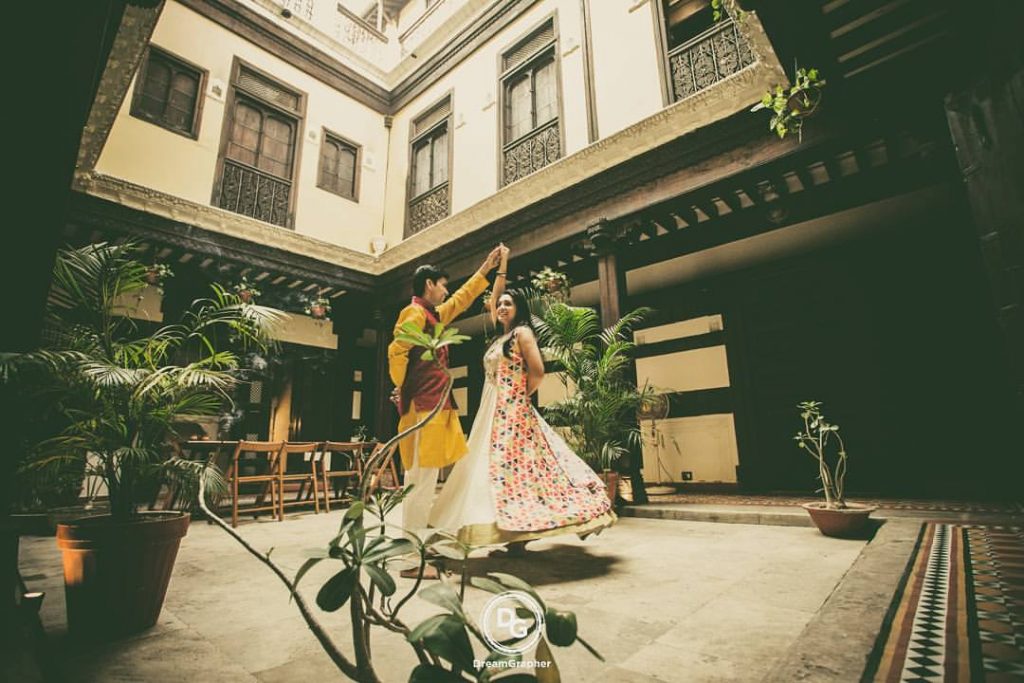 India's first World Heritage City, Ahmedabad has around 600 pols. While several Gujarati and Bollywood movies have been shot at different pols of Ahmedabad. Pols aka the old city are the identity of Ahmedabad or rather used to be!
Beneath a bird feeder, at the otla, with intricately designed walls and pol houses in the backdrop, sounds so picture perfect in the head and in real too!
Sarkhej Roza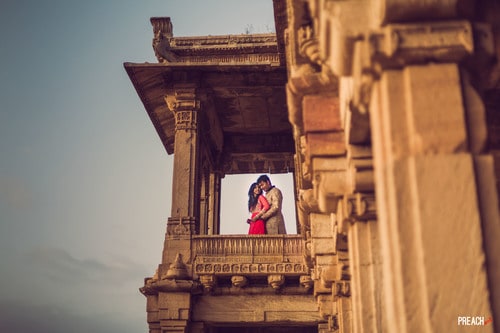 Yet another masterpiece best suited for pre-wedding photoshoots in Ahmedabad. The architecture of Sarkhej Roza is an amalgamation of Hindu, Jain and Islamic styles. With a stupendous lake in the background, photoshoot at Sarkhej Roza will be surreal. This stunning heritage site has a dramatic photo opportunity.
Sarkhej Roza is also called the 'Acropolis of Ahmedabad'.
Location: Post Jivraj Park, Sarkhej Makarba Road, Makarba, Ahmedabad
Indroda Park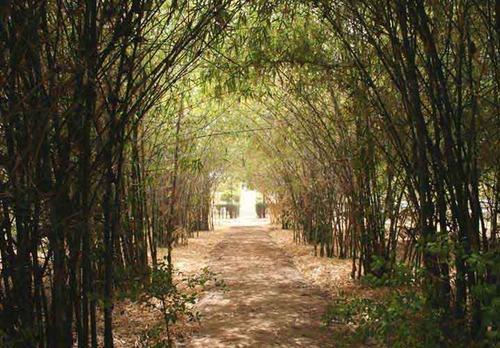 A little away from Ahmedabad, Indroda Park is located in Gandhinagar. Spread over 400 hectares on the banks of river Sabarmati. Get yourselves clicked in front of humungous Dinasour structure at Indroda Park, something that no one would have ever thought of. You also have the option of getting yourself clicked at the amphitheatre or botanical garden in the park.
Location: PO Sector 7, Gandhinagar
We are sure you must have chosen the best location now! And you wouldn't want to miss reading the list of ultimate wedding shopping places in Ahmedabad.
Disclaimer:
Each location may have its own entry fee and photography charges. Please confirm with the respective place's management.
Not all the places mentioned above may allow a photoshoot, please confirm well-in-advance. A few places may also require prior permission for a photoshoot.