Hi everybody today our Ashaval team is in the office area of the Paragraph coworking space. Let me tell you something about this place. It is an agreeable and comfortable co-working space located in a very posh and happening area of Ahmedabad, S. G. Highway. The reason why I called this place agreeable and comfortable is that it provides your mind and your business a space to grow without facing any hassles and cliche of renting your own office and going through various legalities for that.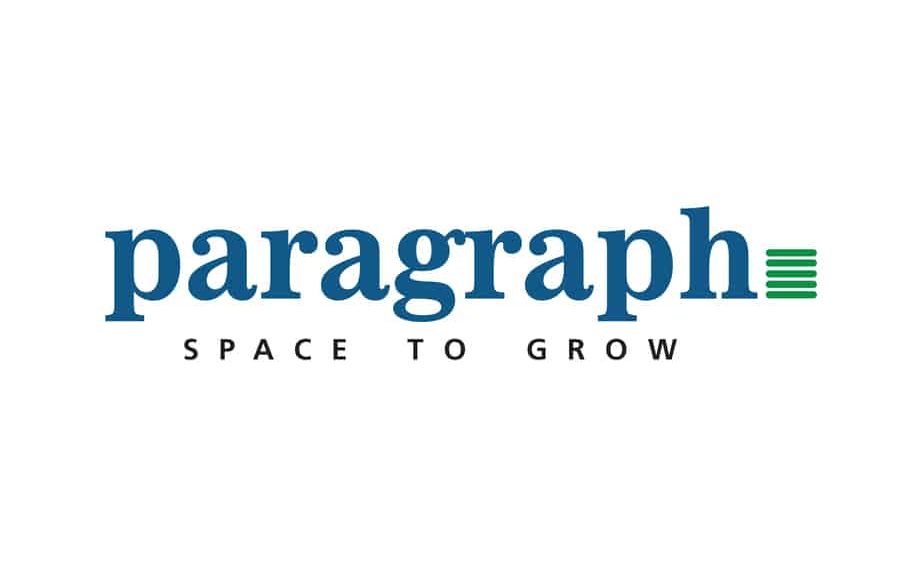 Mr. Harshil Khajanchi wanted to do something new and out of the box while he was finishing his Master's in Scotland. He was brainstorming and went through various economies. And this was the thing that popped up in his mind. He started working on his idea and the result of all his hard work is Paragraph, the co-working space.
The environment over here is very positive and the best part of the place is the ambience. As soon as we enter the office, there is a lounge cum coffee area, where everyone can sit, take a break, enjoy the coffee and brainstorm to get new and innovative ideas.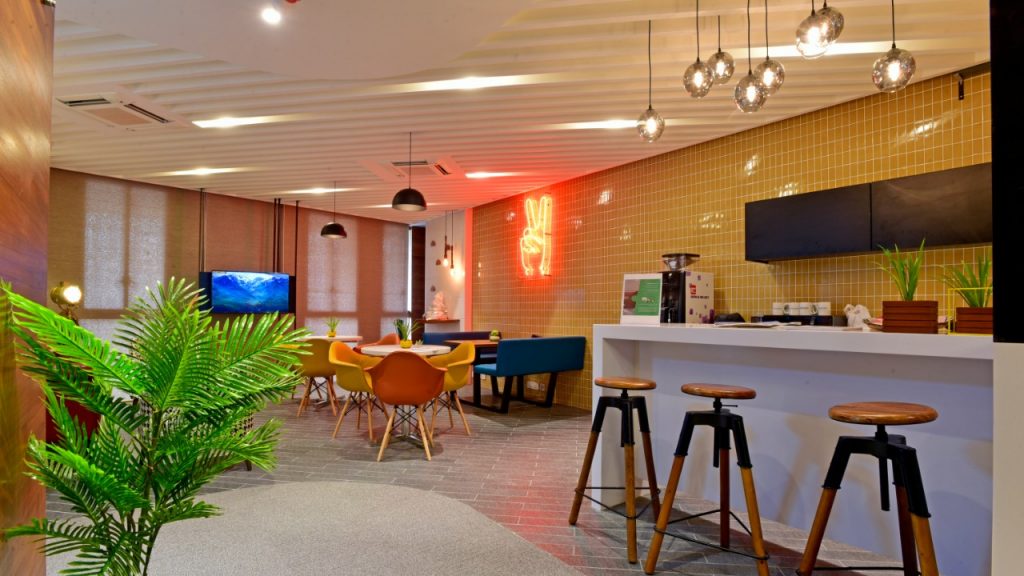 The benefits of having a co-working space at Paragraph and the amenities and plans they offer
The first and foremost benefit is that you can have your office at the most premium and iconic business places in Ahmedabad. As it is said the first impression is the last impression. You can create an everlasting positive impact on your client's mind about your business with the environment and the surrounding ambience. There is co-working space at Paragraph for corporates, MNC's as well as start-ups.
Amenities offered at Paragraph
If you rent your own office, then you need to give a lot of your valuable time and thought to other things like employing a cleaning staff, the wifi that you want at your office, the speed and the service provider, the tea and coffee bills of your office staff, need to employ courier boys, need to pay electricity bills, maintenance, property tax, and a lot more legal hassles. But, at Paragraph, you need not worry about any of these things and you save a lot of your time and energy without putting pressure on your budget. With zero capital investment and all of the above-mentioned amenities, Paragraph is the ideal co-working place for you and your team. You get a Paragraph address on your business card as well.
Different plans Paragraph has got for you
Along with all the above-mentioned amenities and perks, the Paragraph has various plans that it can offer you for a co-working place. Here are the plans it offers
Hot desk

Dedicated desk

Private chalet

Professional chalet

Conference room

Virtual office

Hourglass chalet
Hot desk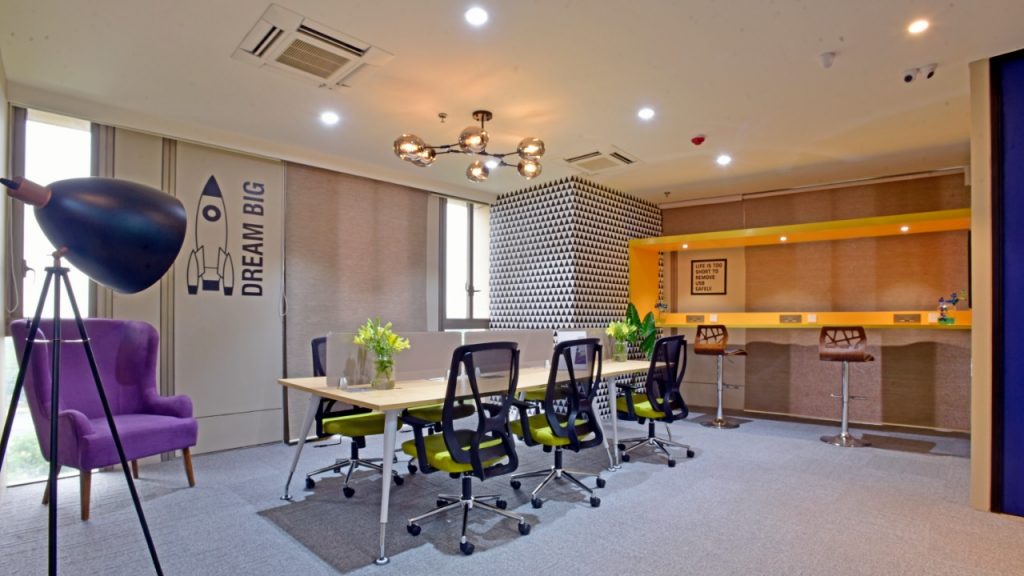 This plan is for all those freelancers and digital nomads, who love networking and building ties with other working communities and don't like to sit at the same desk every day or do not need an office. It is for all those young-minded entrepreneurs who like building relations. You get a lot of flexibility in the co-working zone and enjoy the ambience and all the other amenities that are provided.
Dedicated Desk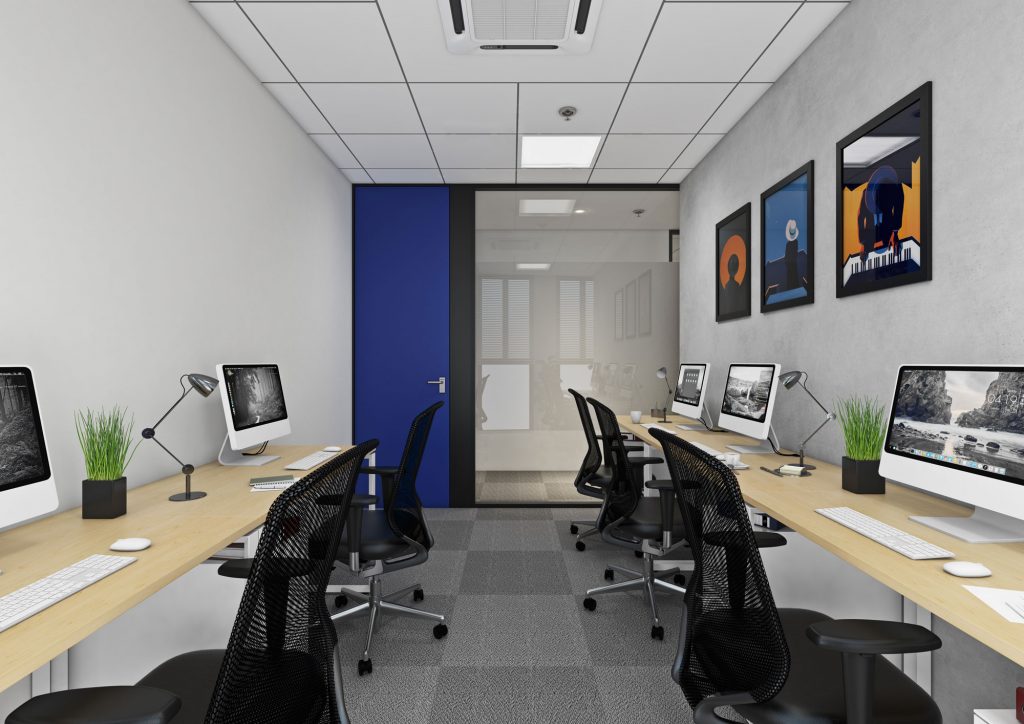 Some people cannot concentrate to brainstorm for genius outcomes in the hustle bustle around, so they need their own pre-dedicated place every day with lockable storage. For them, Paragraph has dedicated desks with lockable drawers available, where they can brainstorm new business ideas.
Private Chalet plan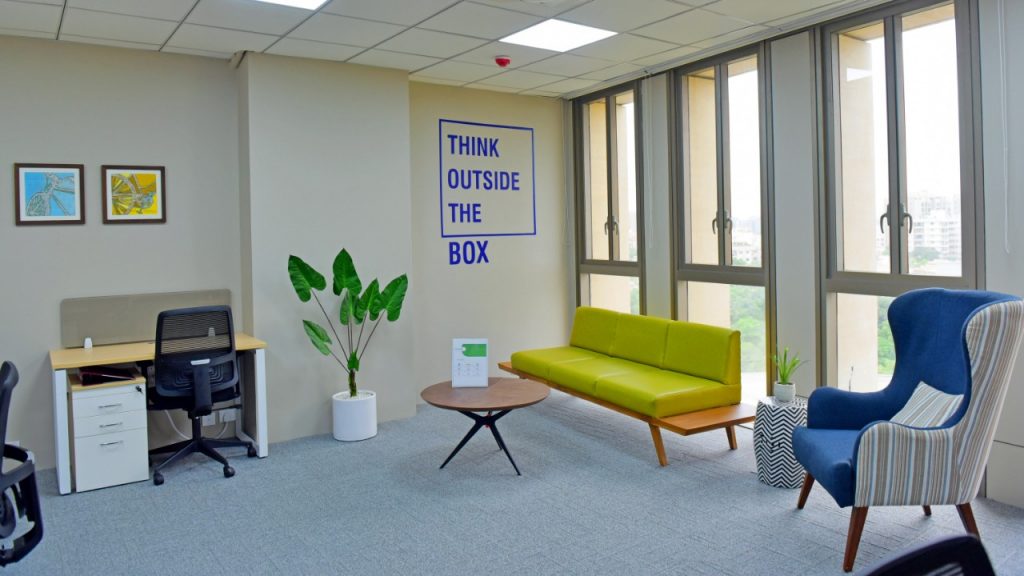 For those people who have a team, but do not want to rent an office and get into the trouble of all the other above-mentioned problems, Paragraph is the place that you should approach. In a paragraph, you get a secured space for your team fully furnished with desks, chairs and filing cabinets. With this, you also get access to meeting rooms, get RFID card access for cabins, can avail of the services of on-site staff and do a lot of networking and enjoy all the other amenities available here.
You can also have your office custom buildout. If you have a special requirement regarding the private chalet and need your office to be designed according to your needs, then they will do it for you.
Professional Chalet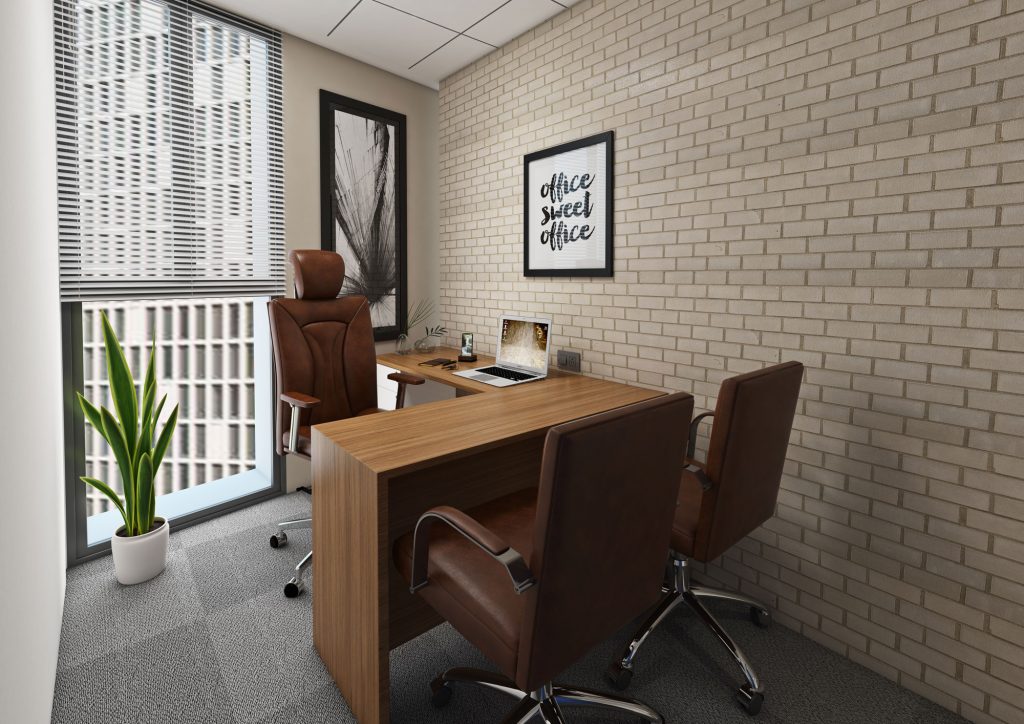 If you are a director/manager or work independently and handle your own business and if you have clients visiting you then, a cabin is a perfect place for you, where you are your own boss. Have a director veneer table with the boss chair, two visitor chairs, a table, and storage cabinets. You can also enjoy free credits and all other amenities.
Conference room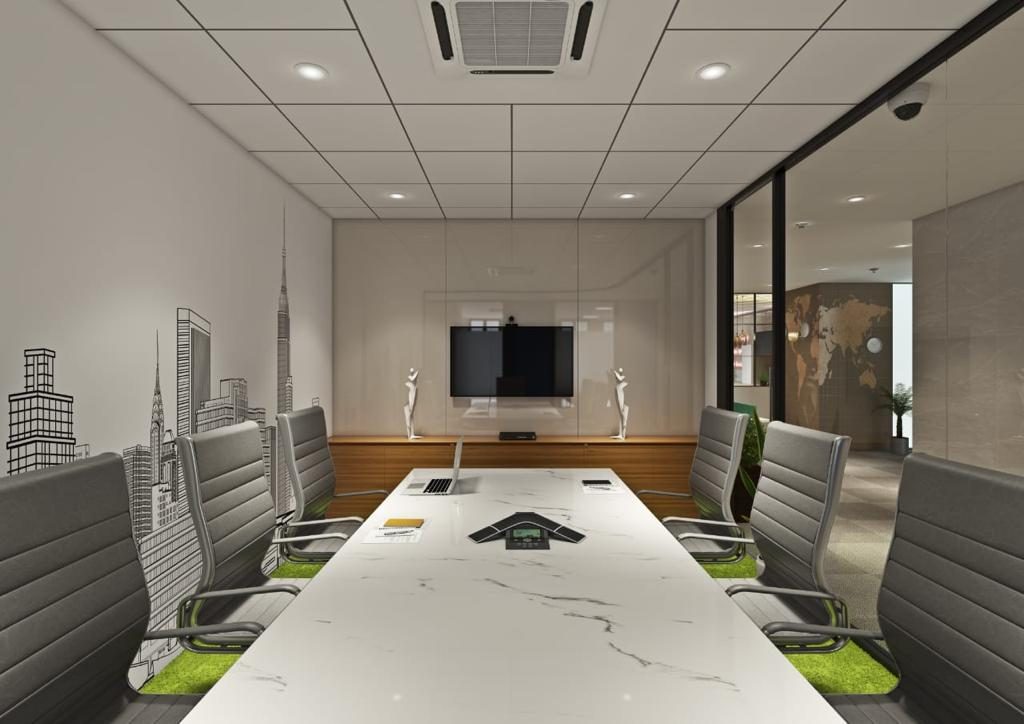 The conference room over here is at par with international standards and is available on per hour and per day basis. The room is equipped with high tech video conferencing facilities. You can enjoy unlimited beverages and on-site staff services. You can book the conference room to discuss business opportunity ideas with your team or have meetings with your clients, investors, and vendors.
Virtual office
Some people don't want to own a physical office. But, want the prestigious office address on their business cards. This kind of opportunity is for those people. Here you will get to put Paragraph address on your business card, they will handle all your mails and phone calls and you get the credits to use the meeting rooms often.
Hourglass chalet
If you have an important client coming over and you really want to impress him with your office set-up, then you can rent an office over here on an hourly basis and avail the services of the receptionist, office boy, and on-site staff.
So, these are the plans that Paragraph offers to you as a great co-working space. You might be wondering where is this prestigious place exactly located in Ahmedabad. So, let me tell you something about the location and the exact address. Paragraph co-working space is located in the B-wing Mondeal Square, a premium twin tower building with modern amenities. It is situated on S. G. Highway, which connects directly to Gandhinagar, the capital of Gujarat and is the heart of Ahmedabad. This place is well-connected to various 5-star hotels and is easily accessible for various business owner clients and key decision-making people. It is a great benefit to your business.
Address: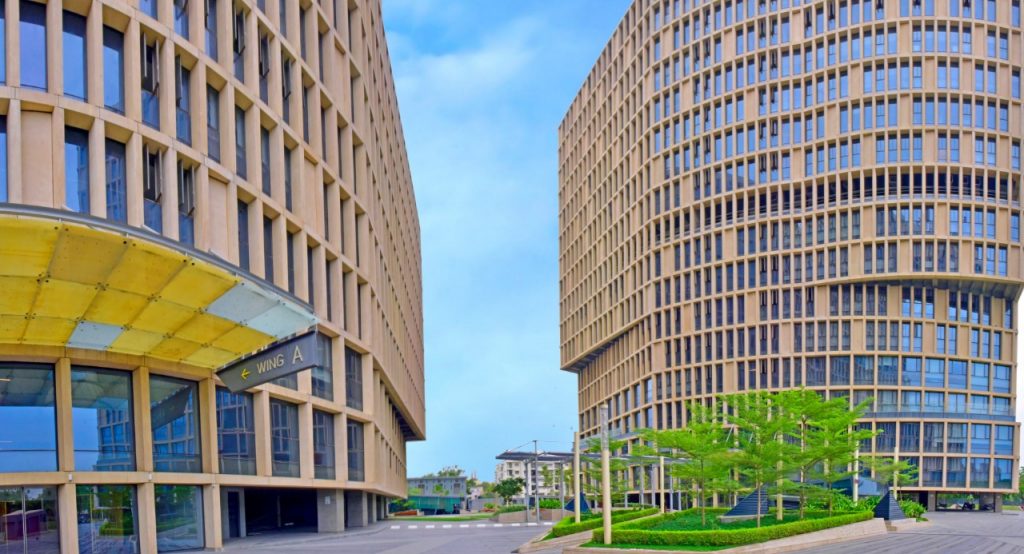 Paragraph business centre, B Wing, 601, Mondeal Heights, Near Novotel Hotel, S. G. Highway, Ahmedabad, Gujarat, India-380015.
Contact:
9825110514
Website:
have a detailed look at their site