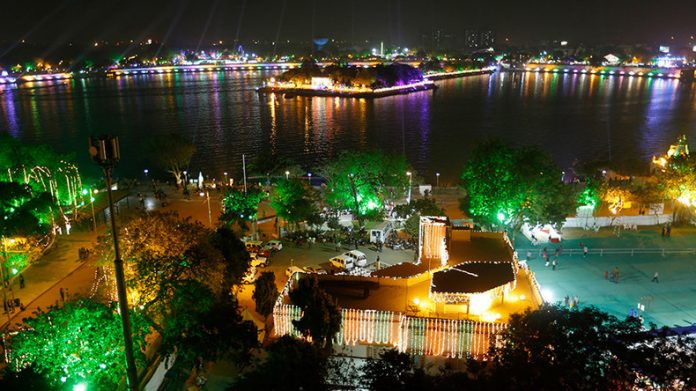 Kankaria lake
Do you that the circular looking Kankaria lake is a polygon shape with 34 sides? Kanakaria lake is a picnic spot, and it's a place to enjoy and relax. This lake is the second largest lakes in Ahmedabad. Kankaria a great place to spend your weekends, from the boat ride to mini train ride, from the zoo to the aquarium, an amusement park with thrilling rides, food court they have it all.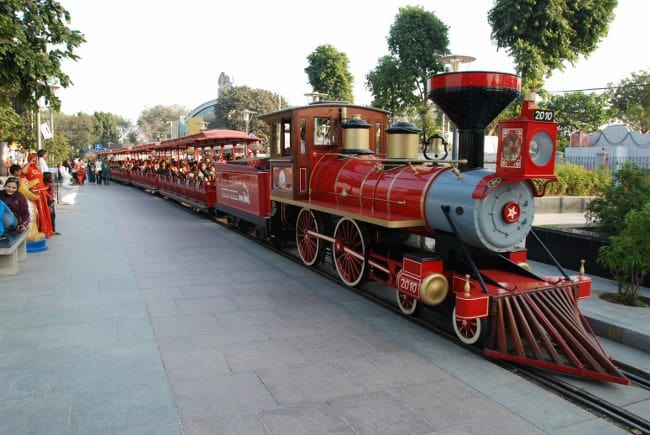 Kankaria Carnival
Carnival resembles celebration and joy, and Kankaria Carnival stands by that. The Kankaria Carnival was first organised in 2008 and is celebrated every year since then.  It is a week-long festival held in the last week of December. It is a time when people come together and enjoy the celebration music, lights and arts. Kakaria Carnival is an amalgamation of art, music, activities and performance and the list goes on.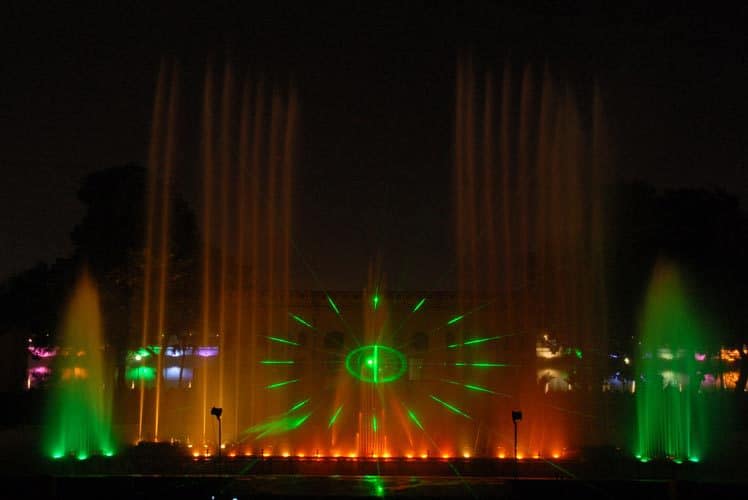 At night the lake looks ma surrounded with beautiful and colourful lightings all around the lake. There is a showcase of fireworks in the dark sky which adds the charm to the Carnival. The carnival is full of amusements; you will find stage performance of different folk dances and songs, drams much more. You get to enjoy exciting and fun activities and wait; the best part is there are many activities for all the age group. Check out some fantastic fun activities which were the part of Kanakaria carnival in the past.
Major attractions which were part of Kankaria Carnival 2017

Light and sound show

Performance by Sufi singer Kutle Khan

Hasya Darbar

A live performance by band Kabir Cafe

Performance by singers Parth Oza and Sanjay Oza at Bhadra Plaza

Magic show

Police dog show

senior citizen marathon

yoga classes

an impressive display of fireworks

exhibition of about 300 horses

skydiving from helicopter

painting competition

laughing club activity

performances of Gujarat's favourite songs on ten stages around the lake

equestrian experts performance etc.



Kankaria  Carnival 2017
Kankaria carnival 2017 was bl with "Heritage" theme with the pompous inauguration by Gujarat's CM Vijay Rupani on the first day of the ceremony. The show had begun with an audio-visual performance on 'Ame Utsav Premi Amdavadi' involving more than 125 artists.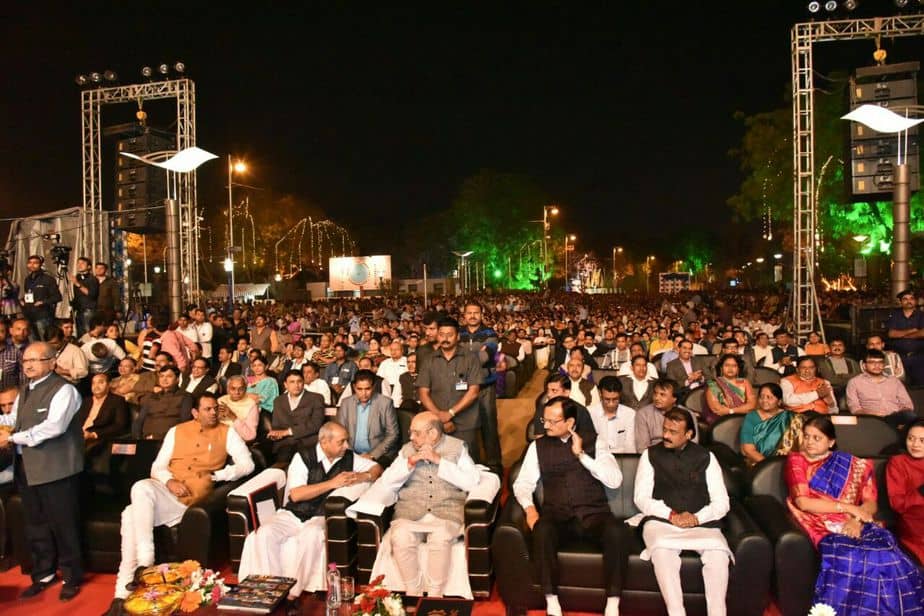 There was a special corner for aeromodelling fans helicopters, powered aeroplanes, gliders, quadcopter, line control aeroplane, hex copter, flew over the football ground and Naginawadi.

Several Gujarati singers like Kinjal Dave, Devang Patel, Fareeda Meer, Sanjay Oza and Arvind Vegda gave a heart-warming performance. There were many skit performance held at the carnival one of which was on 'Beti Bachao'.
Kankaria carnival 2017 was full of mesmerising lights was a smoke-free carnival with no use of crackers. With so many things happening in the event, the safety of women was also taken care of by the city police. About 100 young women police were deployed who were dressed in jeans and T-shirts to grab eve teasers.

Kankaria Carnival Date: 25 Dec to 31 Dec 2018
Kankaria Carnival Timing:  will be updated soon
Kankaria Carnival Address: Kankaria Lakefront, Maninagar, Ahmedabad
Kankaria Carnival Entry Pass / Entry Ticket:   FREE Event
Kankaria Carnival Parking Charges: FREE Event