Ahmedabad is a city full of food lovers, we all love food don't we? Considering the love of Amdavadis Hungrito had brought the grand food fest in the town. As the first edition of hungrito food fest was a super success, they made the second edition more splendid. Like every foodie, we too waited for the lavish food fest.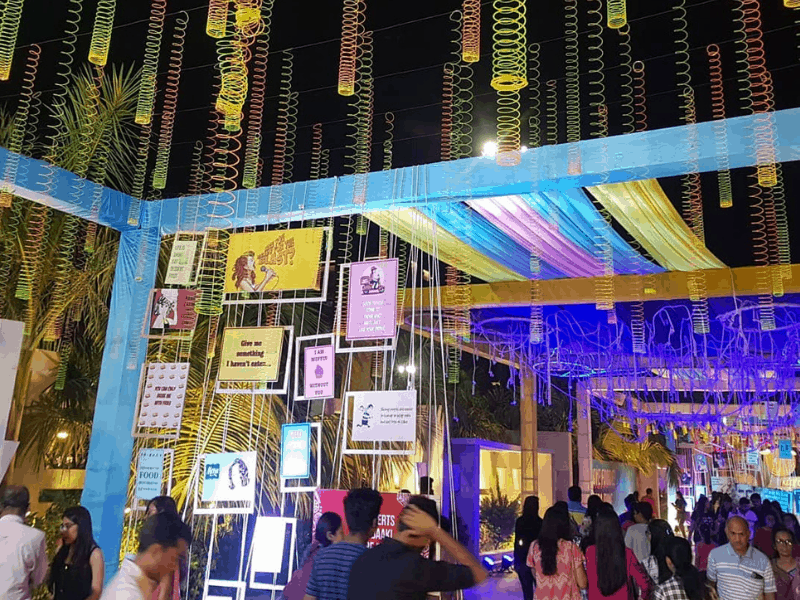 Our Team Ashaval went to visit this event, and we had a great time there. This article is a summary of our experiences what we did and review our favourite dishes at the fest.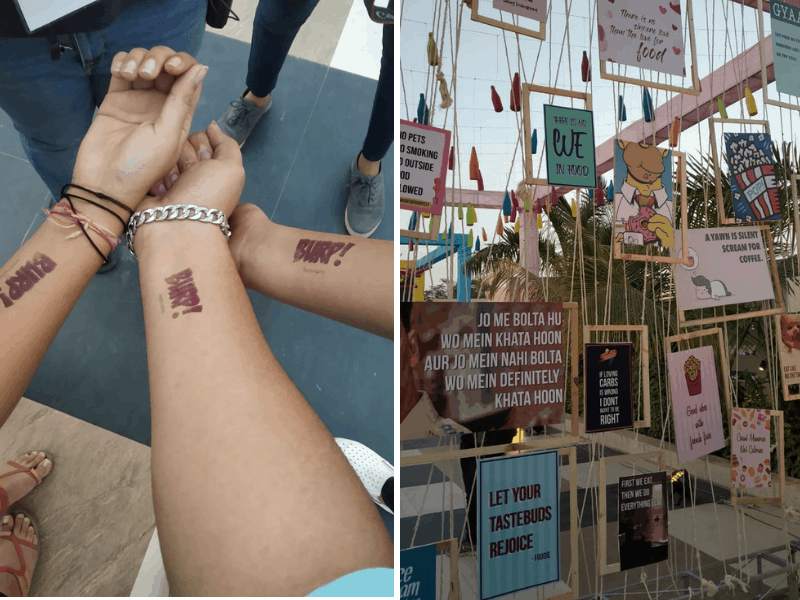 Hungrito Food Fest 2.0 took place at Lavish green at Sindhu Bhavan Road. It had everything a foodie wants. There were more than 45 handpicked food joints which served more than 350 dishes from Ahmedabad covering all variety of cuisines possible. Along with finger licking dishes the Hungrito fest had many entertaining games, soothing music and artistic decor to get you good selfies with your gang. They had also organised workshops this year.
The Venue
Talking about the venue of the fest, the place was decored amazingly with crazy posters and wall hangings. There were many spots for photography especially made for all the selfie and photo addicts.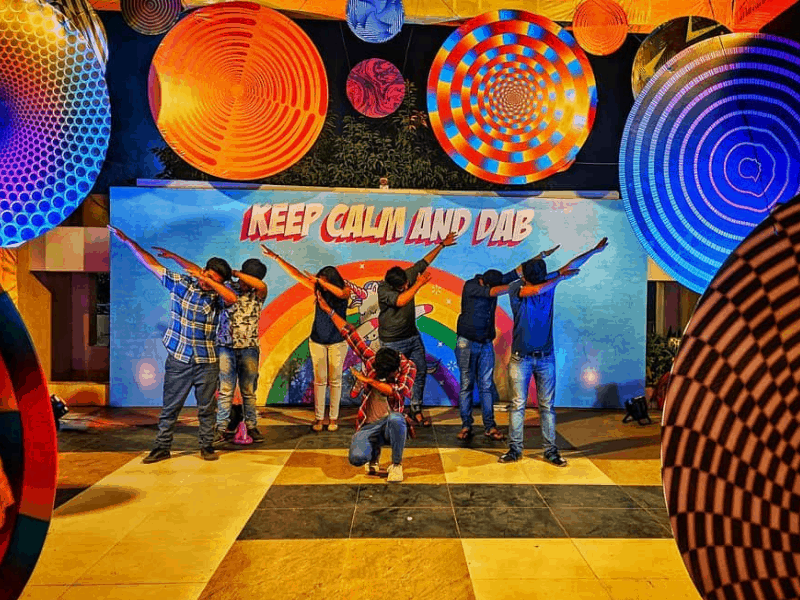 The beautiful evening and open ground made the fest look prettier. Everything was perfectly placed and could be spotted easily; the primary area of the fest was covered with food joints. The other side was the entertainment area like games and live music which made the event more loving and more enjoyable.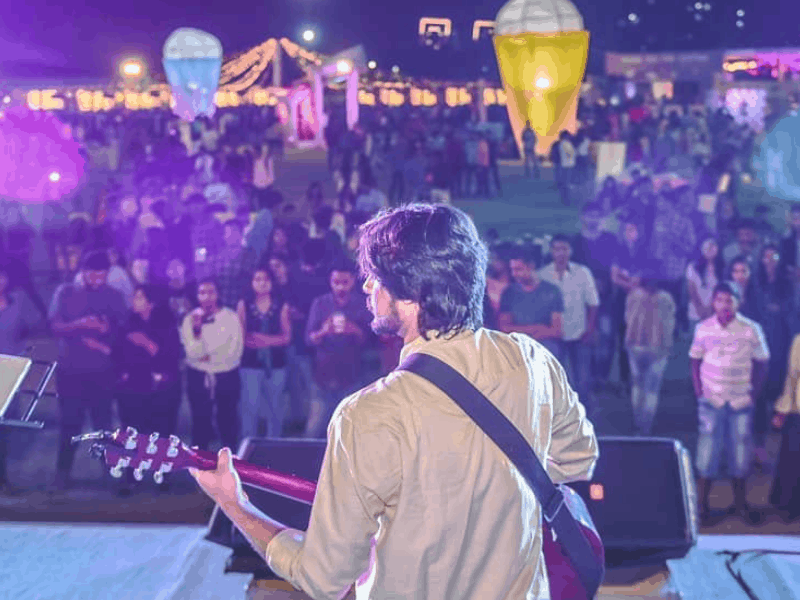 The Musicians and bands which made people grove with live music performance were Ehsaas, Paras Dhar and Muan luhar, Meghdhanush on 8th, 9th and 10th March respectively. The fest saw the presence of popular RJ's t like Aditi Raval, RJ Harshil and RJ Radhika.
Food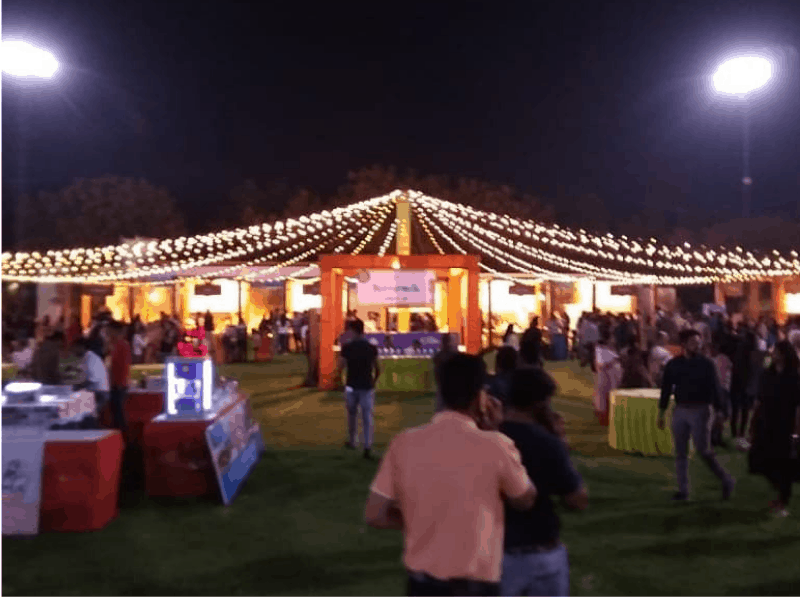 With more than 45 food joints, The Hungrito food fest 2.0 had numerous food dishes to offer. It was more than 450 as per their listings. Well, It was a great challenge for us to decide what to eat and what not as everything seemed delicious.
Turkream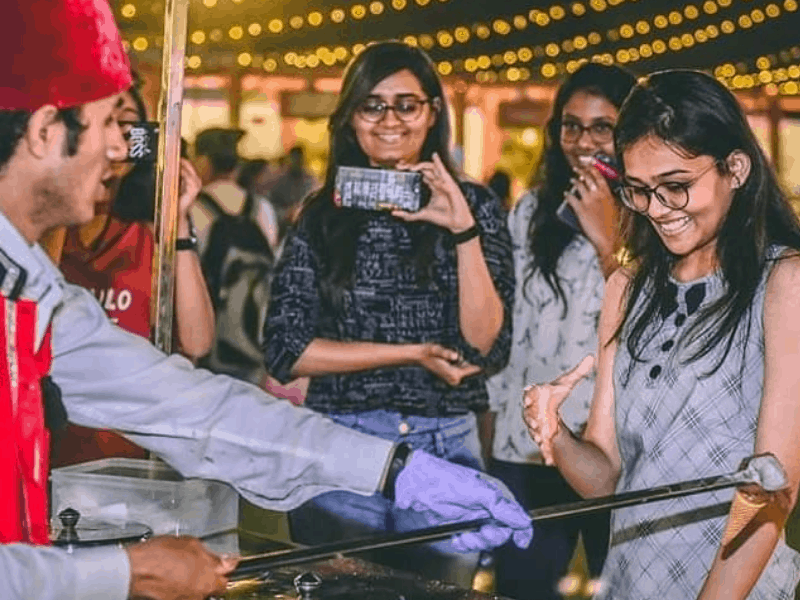 We started with Turkish Ice-cream at Turkream which was introduced in Ahmedabad for the first time.  I was tricked with the famous Turkish tricks by the ice cream vendor who was funny and entertaining. After struggling for 15 minutes, at last, I finally got the yum ice cream. Also speaking with the stall owner, we learnt some surprising facts about the Turkish Ice-cream concept. Did you know how old the idea of Turkish ice-creams is? The answer is 400 years! Yes, it is an ancient concept by Turkish people which is now introduced to many other countries too like Thailand and Indonesia.
Gulab Foods and Planet Popcorn
We later had snacks at Gulab foods. Their flavoured peanuts are a perfect snack to have when feeling a little hungry and are healthy too. We also tried the flavoured popcorns at the Popcorn Planet.
Namaste Hungry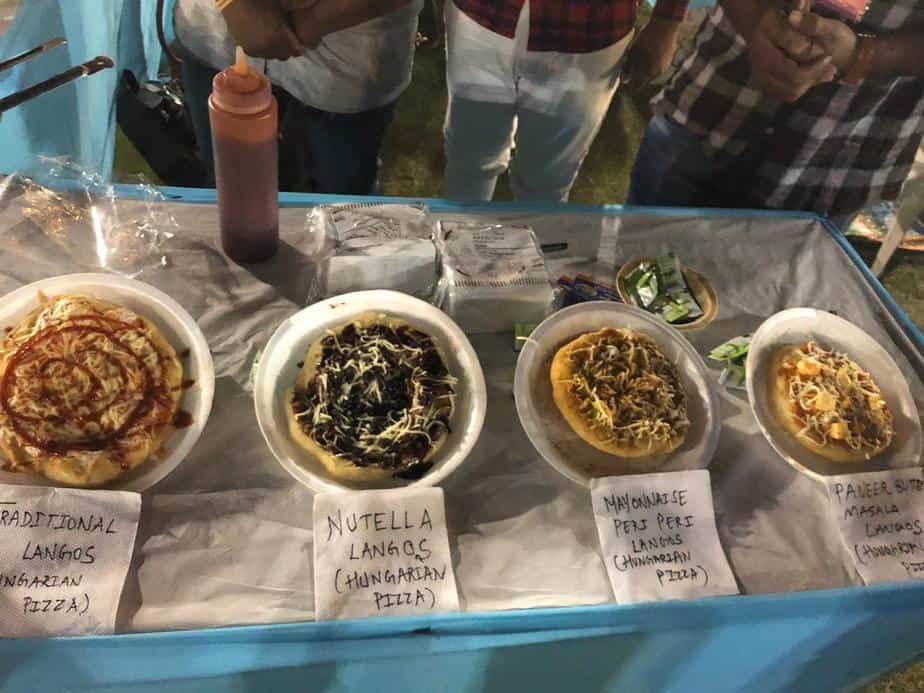 Many food joints had come up with a food concept from other countries. One of such Food joint was Hungary Namaste. These guys have brought the Hungarian street food to Ahmedabad, and it is delicious. We ate langos which are also known as Hungarian pizza. They were four options to choose from which were: Paneer butter masala, Nutella langos, Mayonnaise peri-peri langos and traditional langos. My personal favourite was the Traditional langos as it was garnished with garlic paste.
Burgerlicious
They had some excellent varieties of burgers.  The most recommended ones by them were Hitler's burger and popeye burger. The serving was very nice; they packed it well.
Home Bakers
This edition 2.0 of Hungrito Food Fest had focused on creating a platform for home bakers which enables the city to discover the hidden talents of Ahmedabad. These home Bakers have some cool dishes on the platter to serve the appetite of Ahmedabad's foodies.
The Home bakers that featured at Hungrito food fest were: Worth the wheat, Brown waves and Crafted Bowl.
Worth The Wheat
Amita Shah, the home baker who runs her home bakery named "Worth the wheat" bakes only using whole wheat. She told us how she creates bread using the sourdough culture and its beneficiaries. All her bakery item are gluten-free and super delicious. Along with delicious bakery, she also makes soothing popsicles. Mojito popsicles were the main attraction.
Brown waves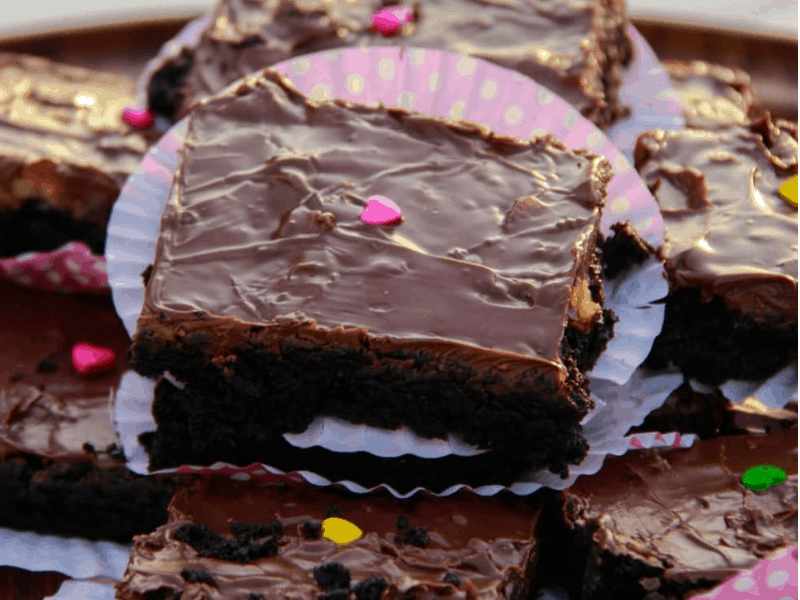 The home Baker at Brown Waves is purely homemade. They make their version of Ferrero Rocher. Also, they have amazing varieties of Cupcakes (using Whole Wheat) on the menu. They also make customised Chocolate bouquets for parties and gifting purpose.
Crafted Bowl
The home bakers at crafted bowl have a unique concept. They bake their bread and serve it with delicious Indian food stuffing. Also, they serve homemade seasonal chips with seven layered dip, So Tasty!!
Tropical Sno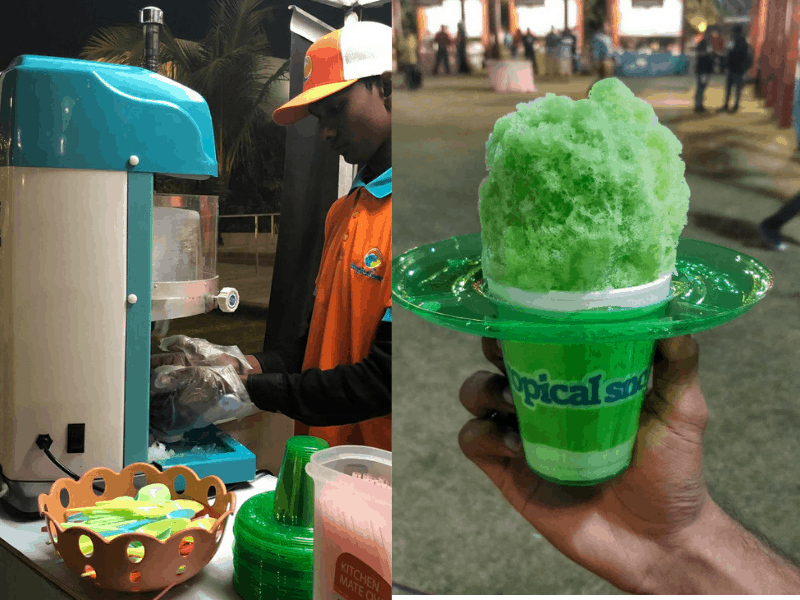 The Summers have begun, and so does the season of Ice candy (Gola). Hungrito showcased a unique Gola place which serves Gola with US-based flavours. The owner of Tropical Sno Heema is the first to introduce such kind exclusive Gola flavours to Ahmedabad.
Workshops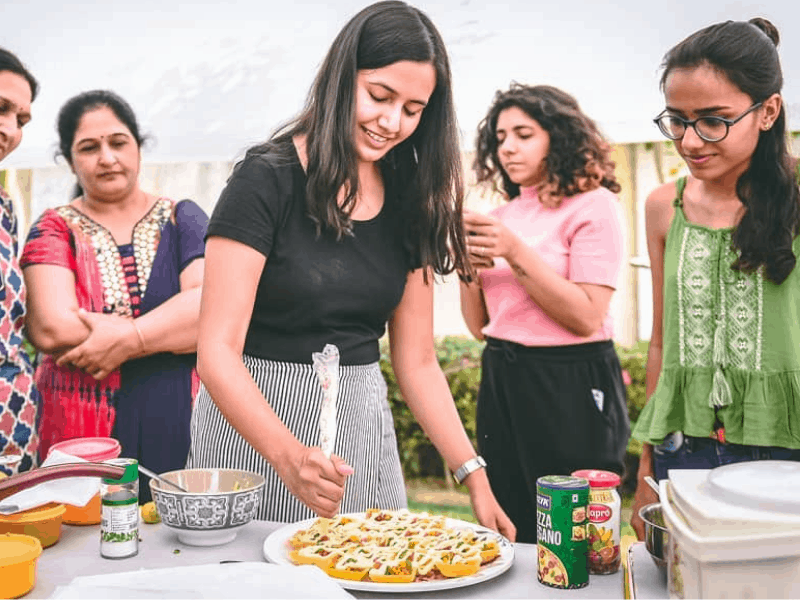 This year Hungrito food fest had arranged pop up workshops by renowned Home bakers of the city. The fun workshops specially curated to let you learn and experience the best dishes as you get artistic at the same time.
Our Overall Experience
This is what Hungrito food fest 2.0 was. We had a great time at the fest; it was overall a delightful experience. The fest was wondrous to have so many food options available at just one place.
Mr Sahil Shah, Founder & CEO, believes in delivering joy and creating an unforgettable experience for the audience. He undoubtedly succeeded in his agenda by organising this Yumilicious fest for foodies of Ahmedabad.