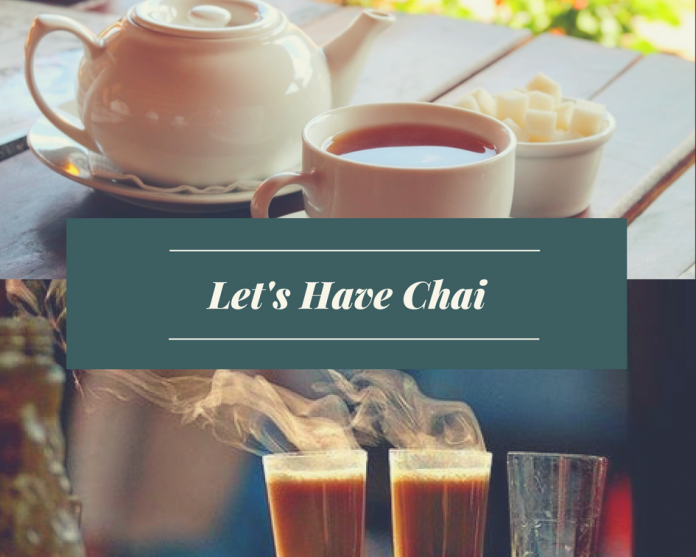 There is nothing as Indian as a "cup of chai". We are fans of chai and the proof of it is we can drink tea at any time of the day. Even in the middle of a hot summer day, a cup of chai will be as refreshing for us as a chilled glass of lemon water, right? Chai is not just a beverage to us, it's that energy booster that keeps us going.
Ahmedabad City has lots of chai places with tasty maska bun – chai options available where you can enjoy the best of your break times. Here is the list, do visit and let us know your reviews.
Tea stalls
Rajwadi Tea
Rajwadi is an underground tea stall located at Shivranjani selling amazing chai and maska bun, just good to make our day right. Their Masala tea is famous among the visitors. People coming here are also seen eating Maska Bun fondly.
You have three different options for maskabun to choose from; chocolate, cheese chutney. Apart from the original butter maska bun, these options are yummy too and enough to fill your hunger.
During the night hours, the stall is set up on the roadside. The best thing about this stall is  that expect from 2:00 to 5:00 AM chai is available all day.
Location: BesideIscon Center, Shivranjani Cross Road, Satelite,, Ahmedabad, Gujarat 380015
Timing: 5:00 AM to 2:00 AM
Guru Krupa
Guru Krupa tea stall located just opposite to Keshavbaug party plot is best known for it's Pudina Chai. Tea is served here in the ceramic cups that is handy to hold a hot cup of tea.
The most important thing that can make you visit this place again & again is the hygiene they have maintained at their stall. The Chai wala cleans up the platform as soon as the chai is made and served each time. In spite of the crowd the place remains neat and clean always, unlike many other tea stalls which you find on the roadsides.
Location: Opposite Keshavbaug party plot, Vastrapur, Ahmedabad, Gujarat 380015
Timing: 6:00 AM to 9:00 PM
KK tea stall
KK tea stall is another small tea stall located at IIM road. It doesn't have much space or seating arrangement but the elaichi wali chai that they make is enough for to make you a repeat visitor.
This tea stall was initially located exactly in front of the IIM gate but now it has shifted below Sandwich Workz. The stall is not exactly on the roadside but few steps below it which is the ground area in Madhav complex. Also, you will not have any difficulty searching this stall as you will find a small board near the complex with an arrow locating the stall.
Location: Besides AMA building, IIM road
Timing: 6:00 AM to 11:00 PM
Apna Adda
Apna Adda is not just another chai place, the tea made and served here cannot be compared to any other place. The authentic flavours of pudina and masala are nicely blended in tea that can leave you amazed.

They serve hot tea in kullads which is not only eco-friendly but hygienic too as it is used only once and also doesn't harm your health unlike plastic cups. Apna Adda is one of the few chai places in Ahmedabad which is always lively and a perfect adda to hang out with your friends.
Location:  Opp Hotel The grandeden, near TGB, SG, Sandesh Press Rd, Highway Park Society, Bodakdev, Ahmedabad, Gujarat 380054
Timing: 9:30 AM to 12:00 AM
Bobby Tea Stall
Bobbybhai, as everyone knows him, started selling bun with butter, jam and cheese on a bicycle during the 1980's. Today, he has become quite popular among young students and office goers who visit his stall during their break hours. He is a fun person to talk with and his amazing "adrak wali chai" goes just perfect with his talks.
Along with excellent chai this place has lots and lots of makabun option like chocolate, orange, mango, rabdi which will surely make you visit the place again. Nowadays, you can find Bobbybhai sitting at the stall on the IIM road exactly beside Danny's coffee bar.
Location: Besides Danny's coffee bar, IIM Road, Panjrapole
Timing:  08:00 AM – 09:30 PM